This Classified is Closed
For Sale:
ALAN FLUSSER shirting -- luxurious Italian cottons -- only $25/yard!
Will Ship To: Anywhere

Among the highest end Alan Flusser merchandise I am selling -- the coats, suits, shirting, shirts, suiting, suits, outerwear and accessories (details here) are a fine selection of cotton shirting from the best Italian mills.
Flusser gained fame as the clothier of many legal, real estate and financial figures, most famously styling Michael Douglas as Gordon Gekko in the first and best WALL STREET.
You will need at least two yards to make a standard size shirt. When the available length is less than three yards, the bolt will be sold as a unit.
Retail on these fabrics is $50 -- $75/yard or more.
For you, all are $25/yard.
Also,, Carl Goldberg -- shirtmaven on SF, proprietor of CEGO -- will make up a shirt in any of these fabrics for only $100. (You must be measured in person for this deal.).
Please direct all queries and orders to aaron@schloff.com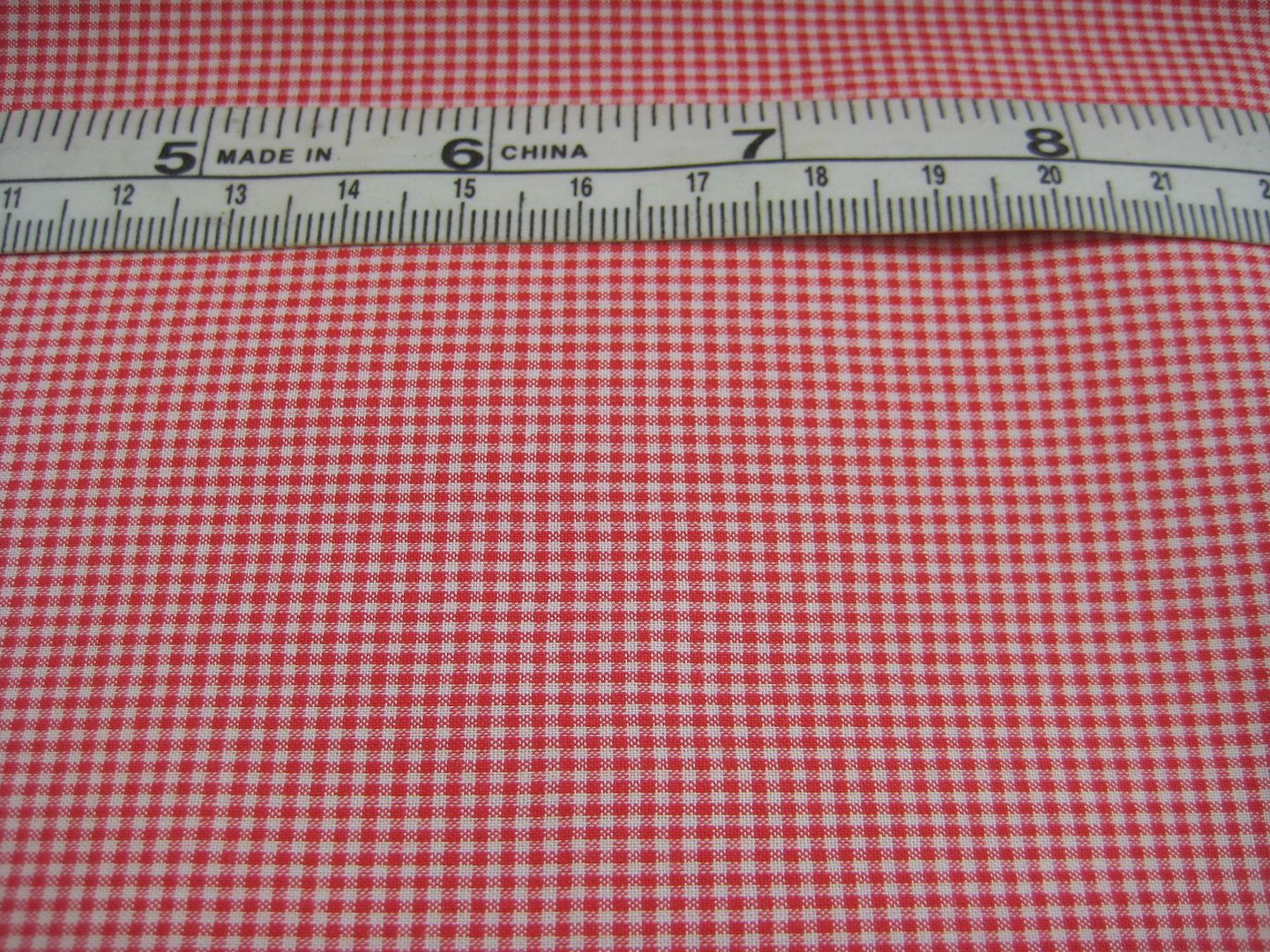 AFSF 1. Red check. One yard only; check with your shirtmaker regarding what you can do with this length..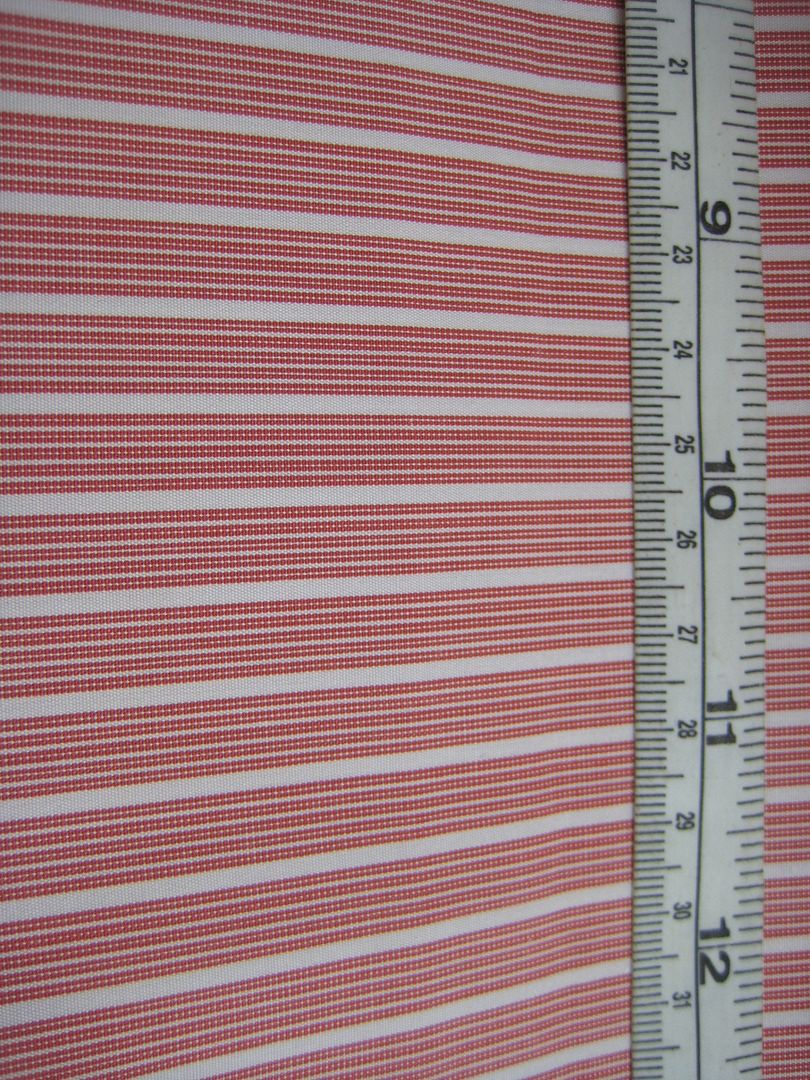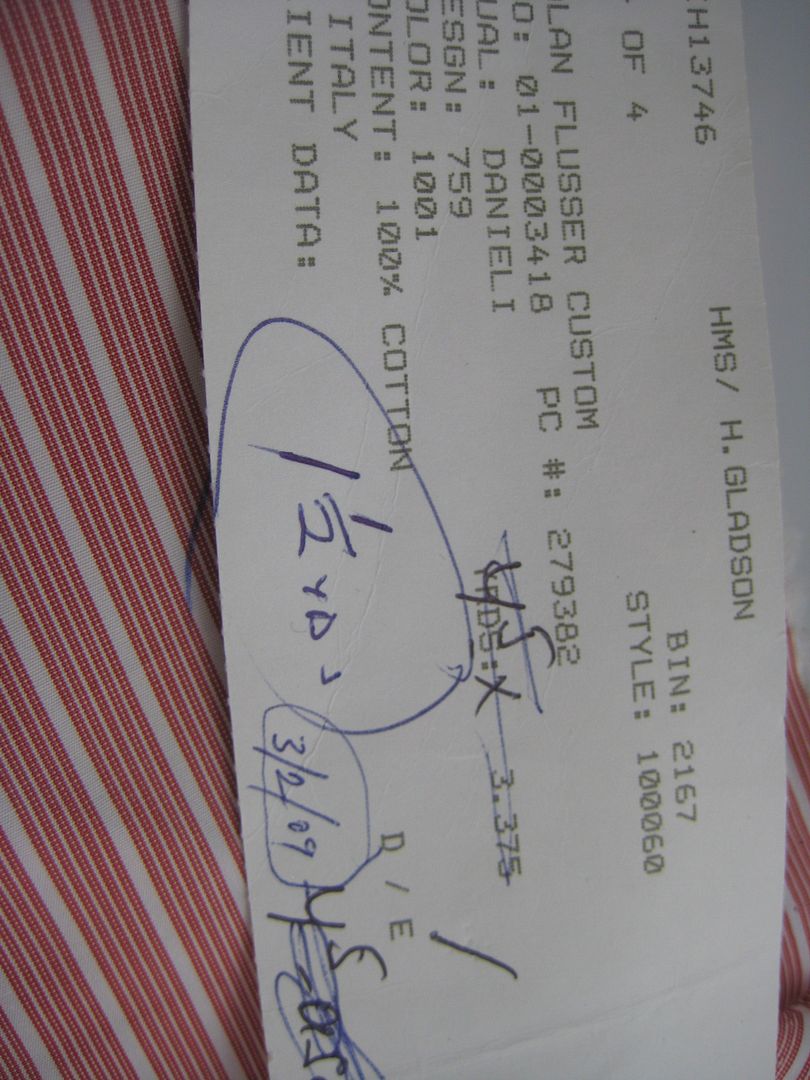 AFSF 2. Red stripe. 1.5 yards only, may be enough for a white collard shirt for a smaller person, or a short sleeve shirt. Check with your shirtmaker for options.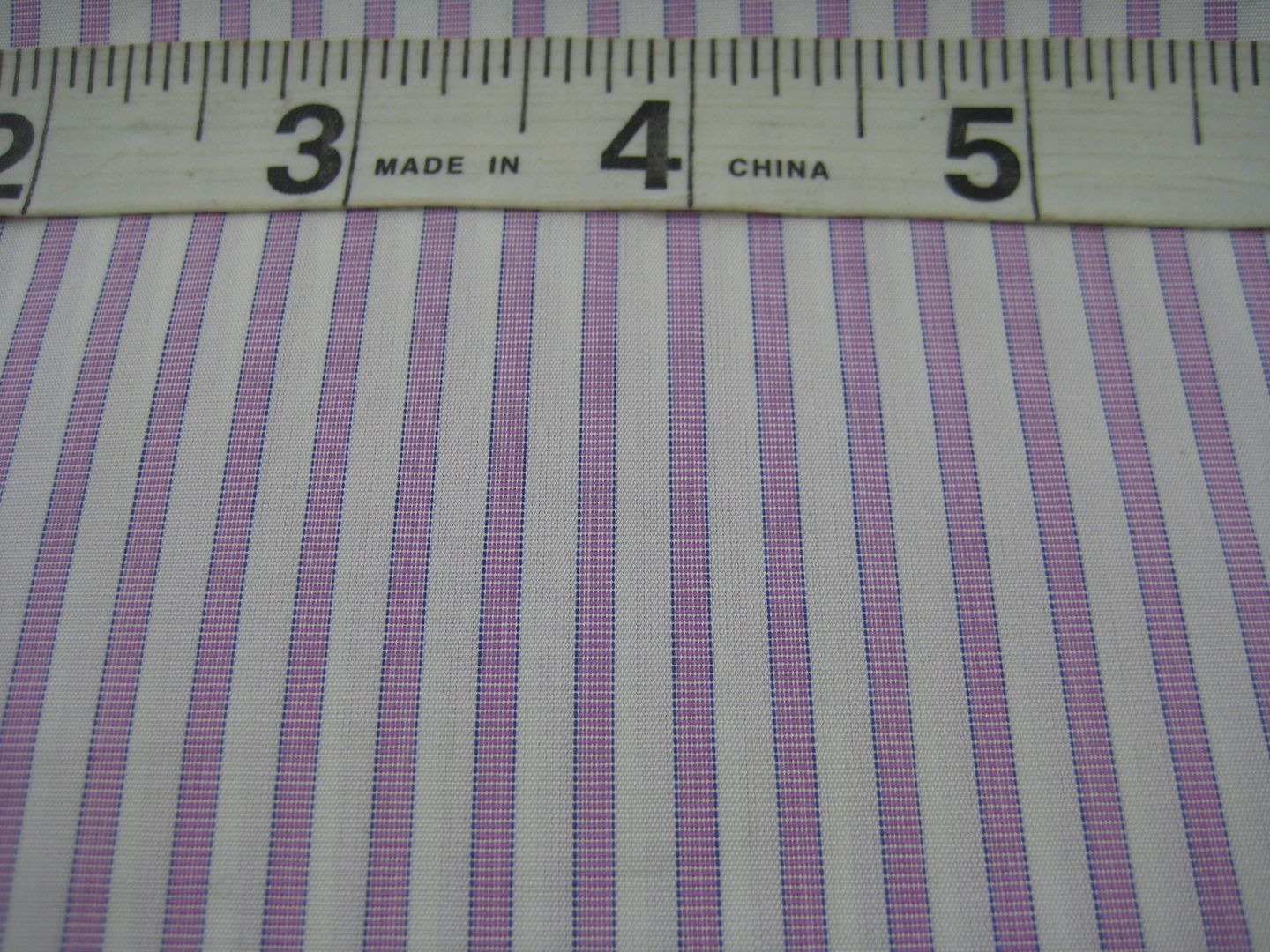 AFSF 3 Lavender stripe bordered in blue on white ground. 15 yards
AFSF 4 Purple stripe. 14 yards.
.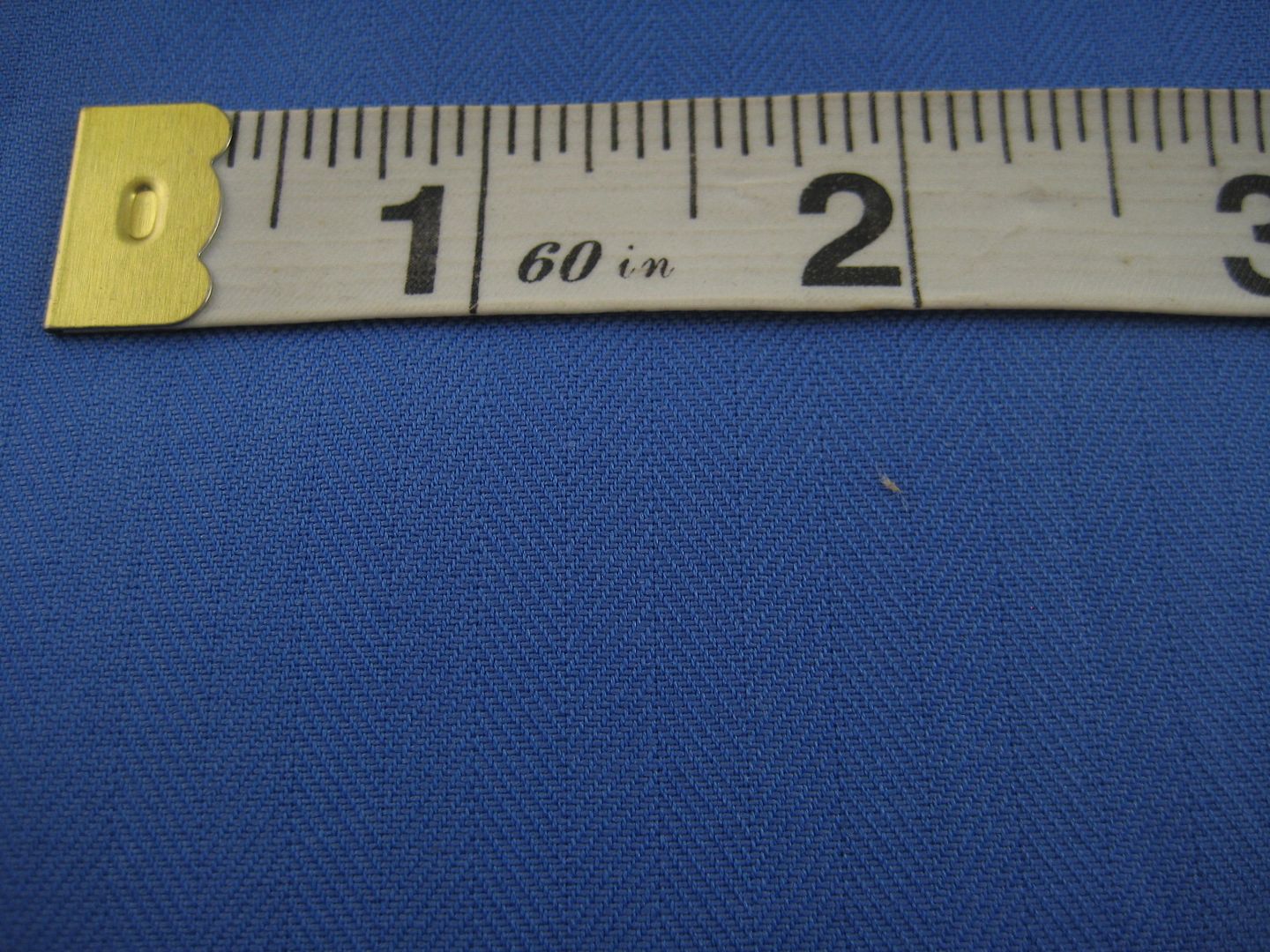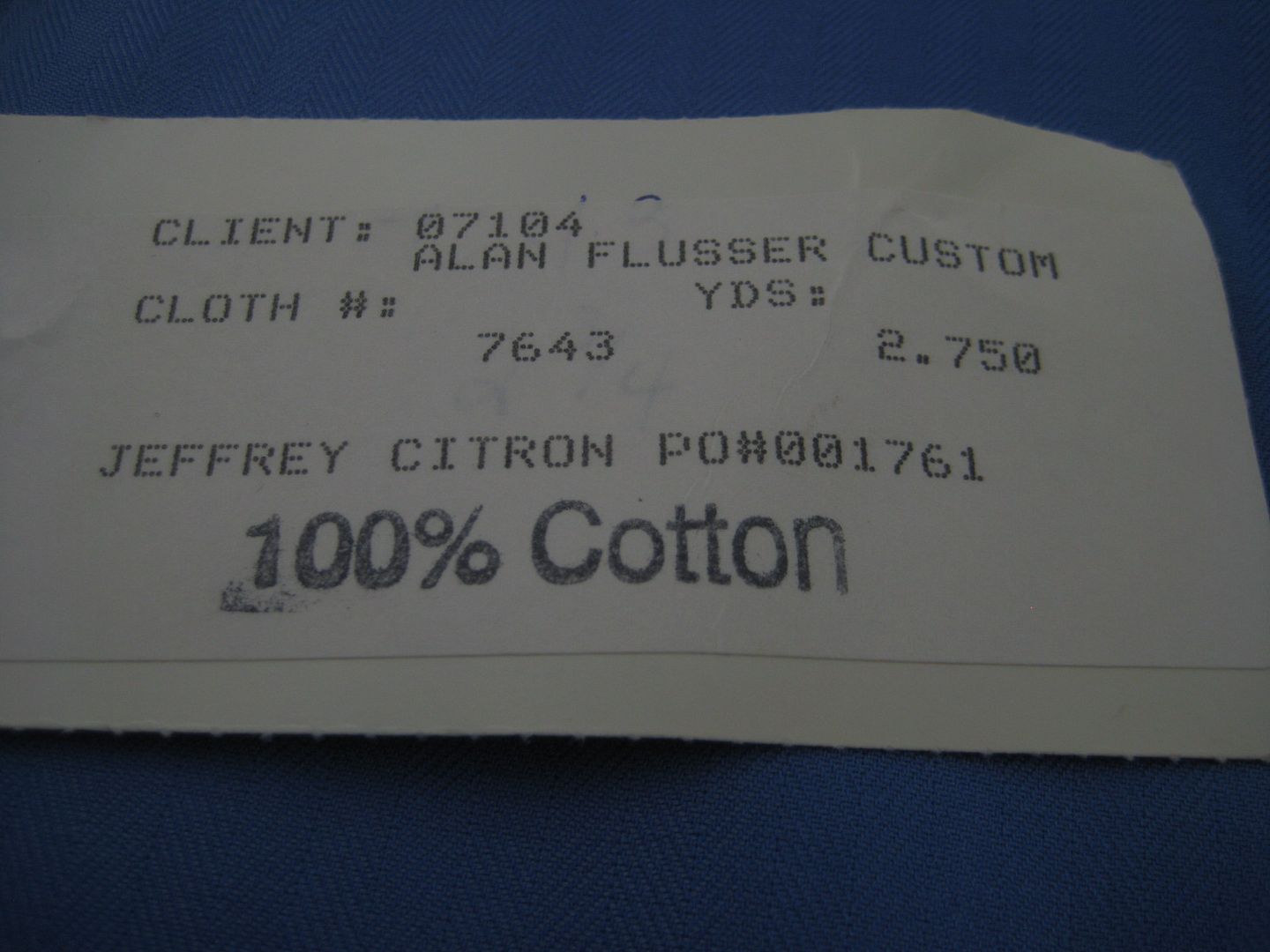 AFSF 5. French blue with herringbone weave. 2.75 yards.
SOLD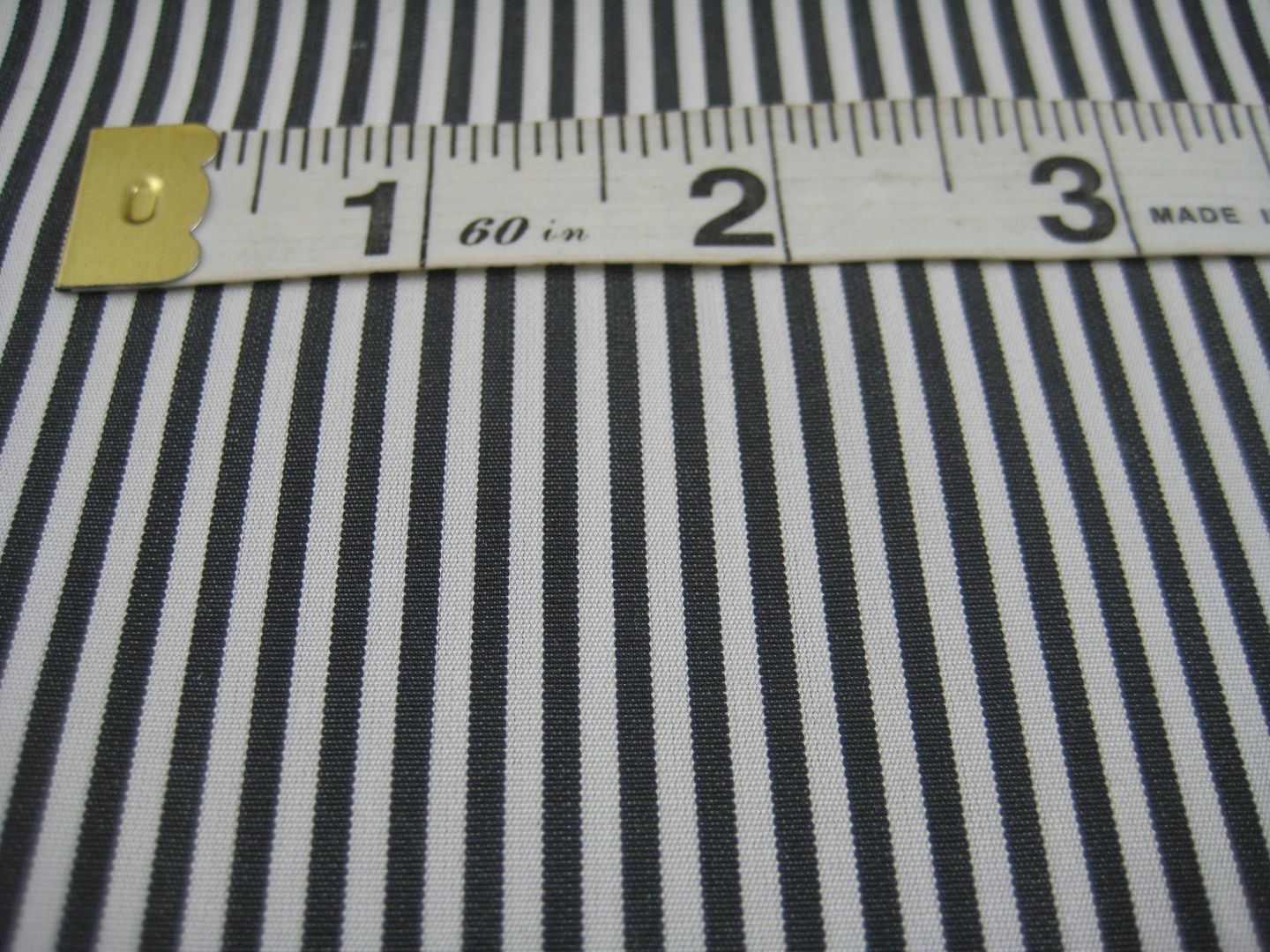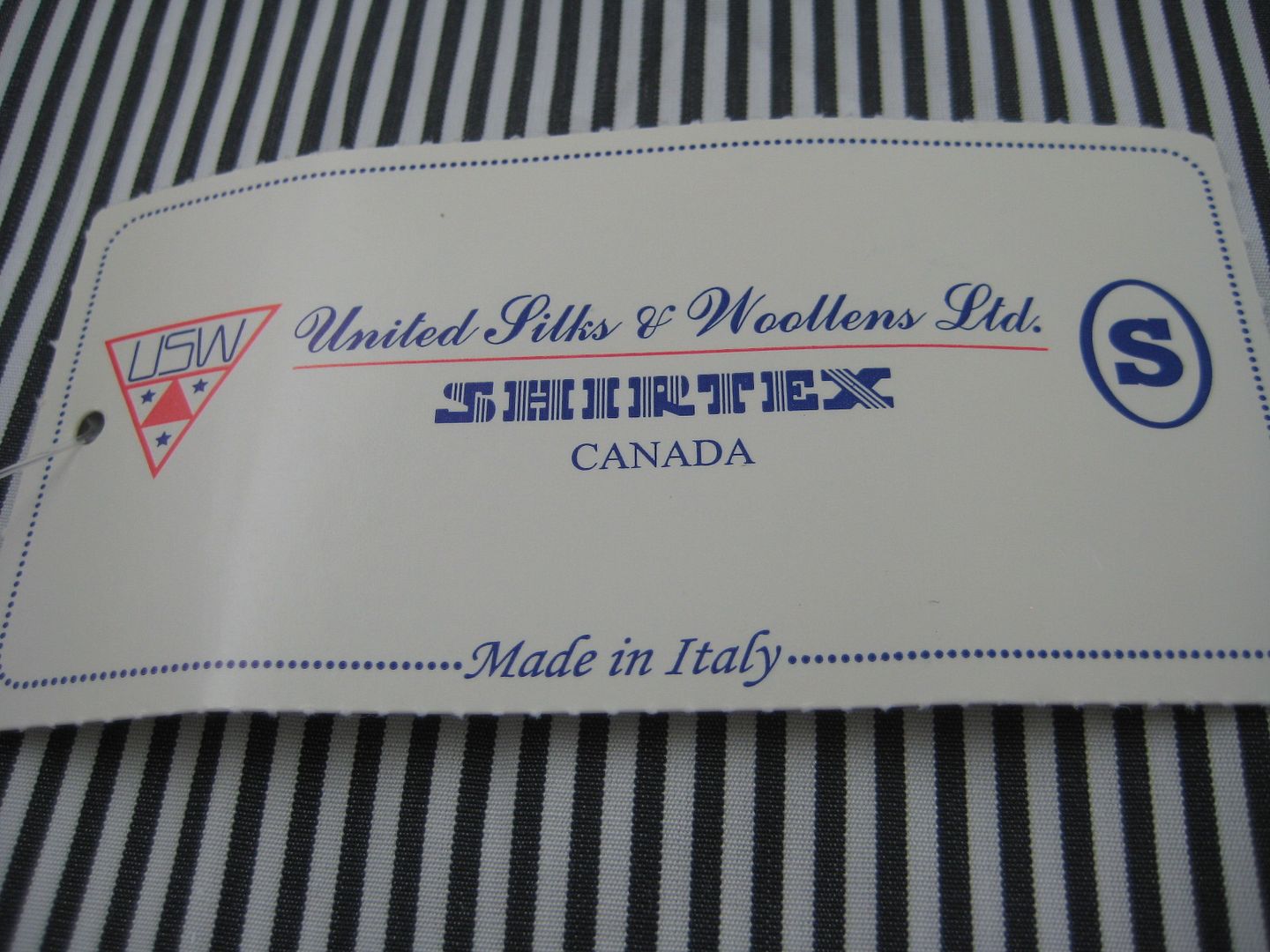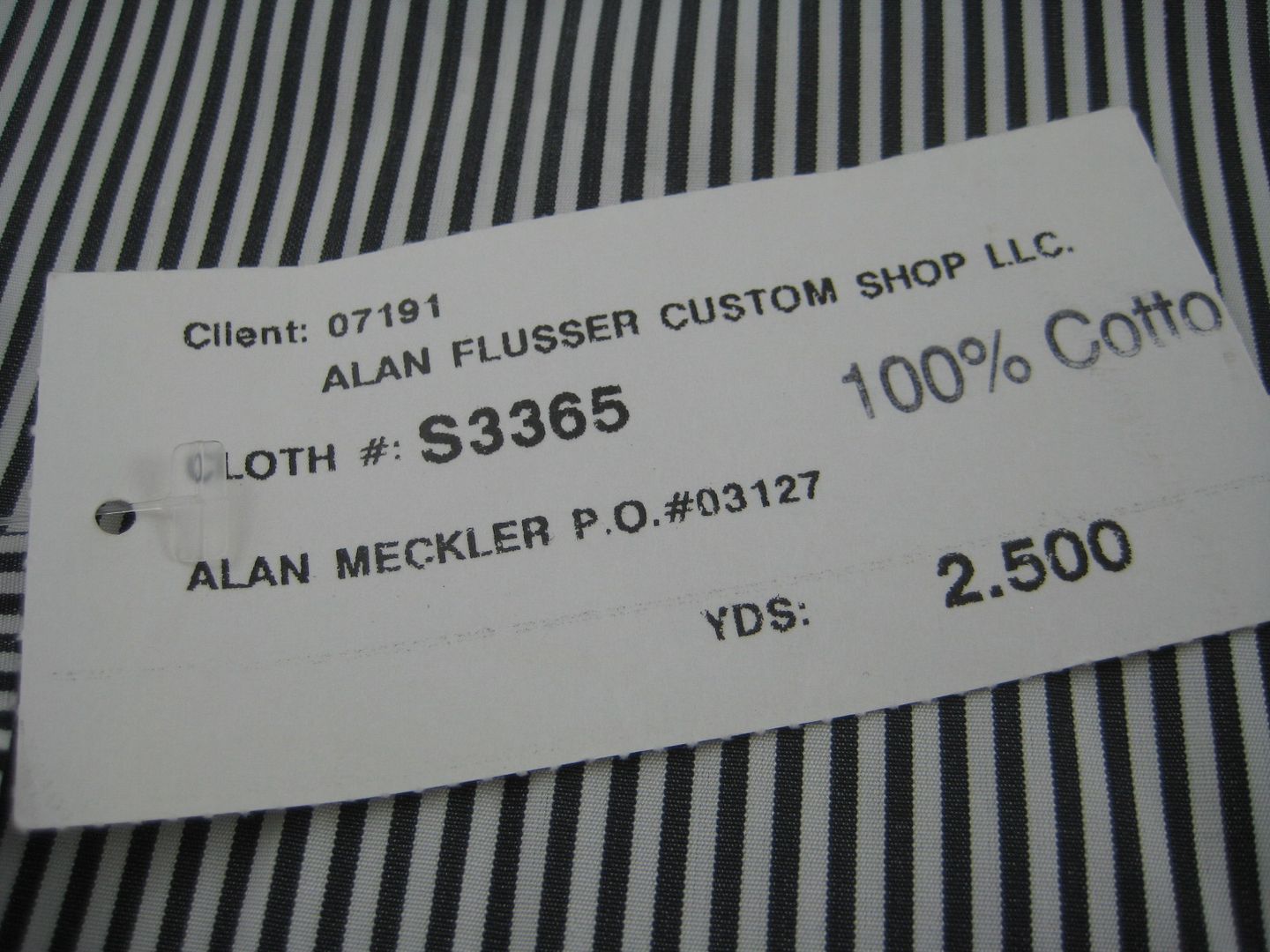 AFSF 6. Black stripe. 2.5 yards.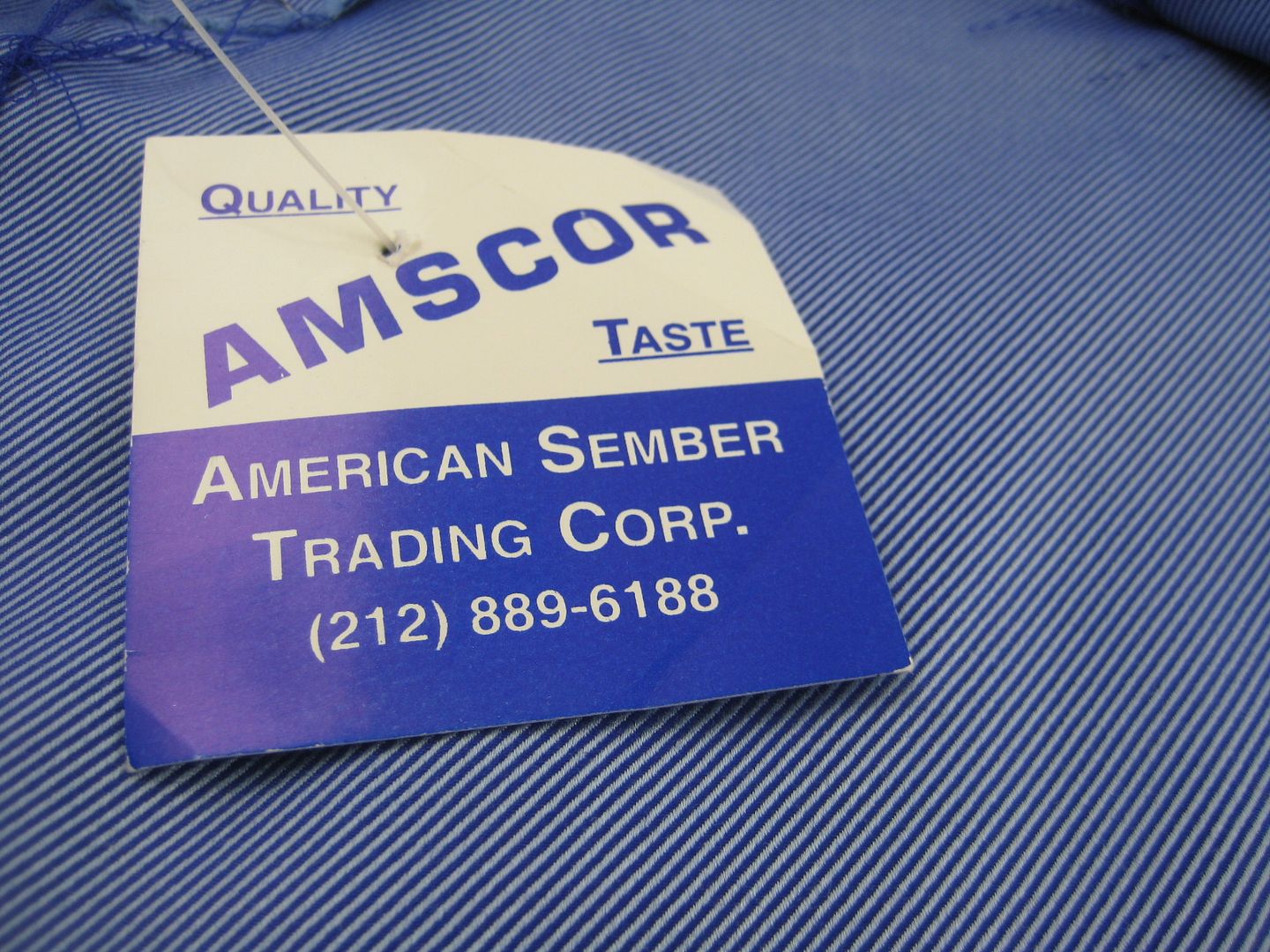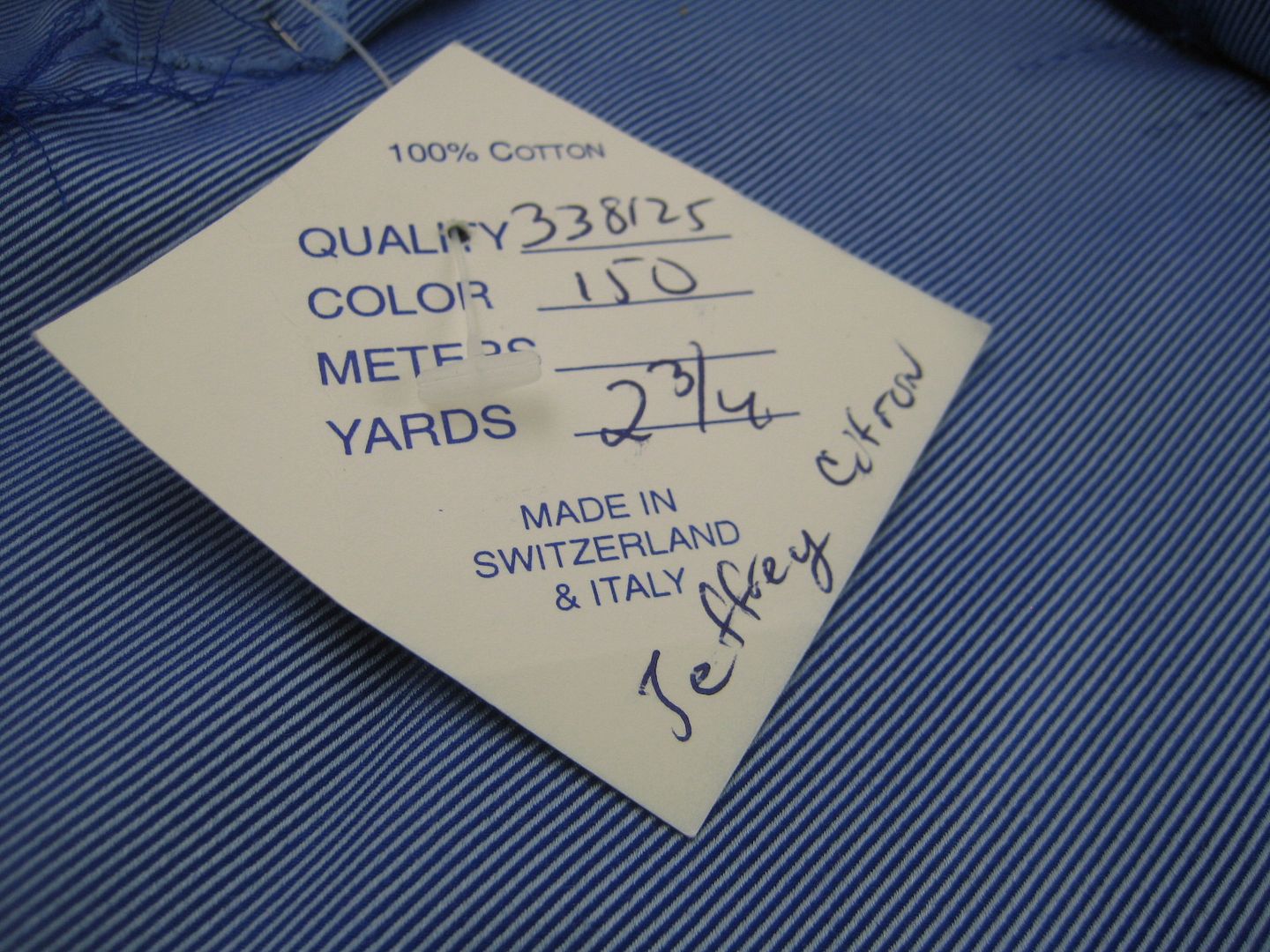 AFSF 7. Blue twill. 2.75 yards.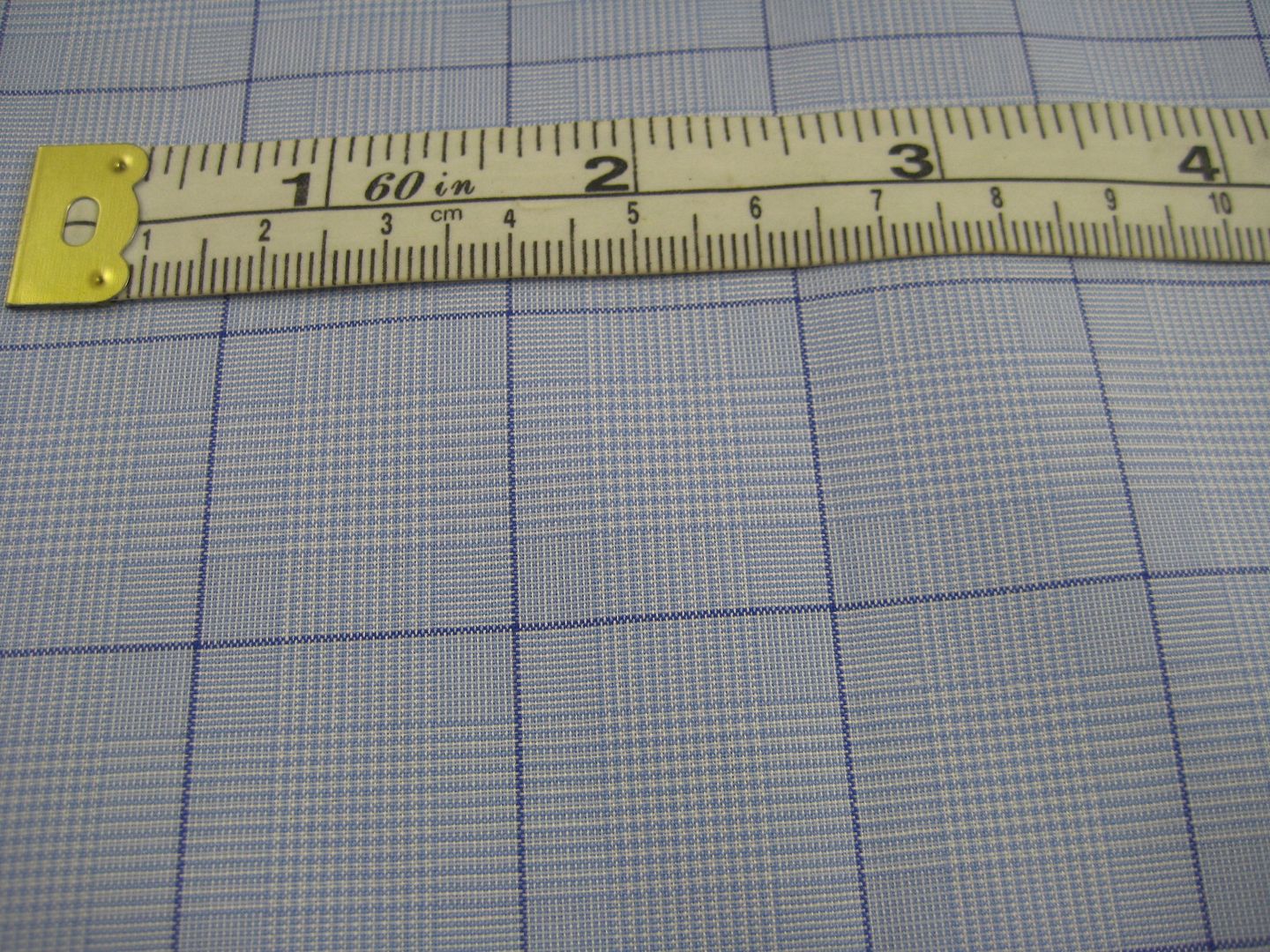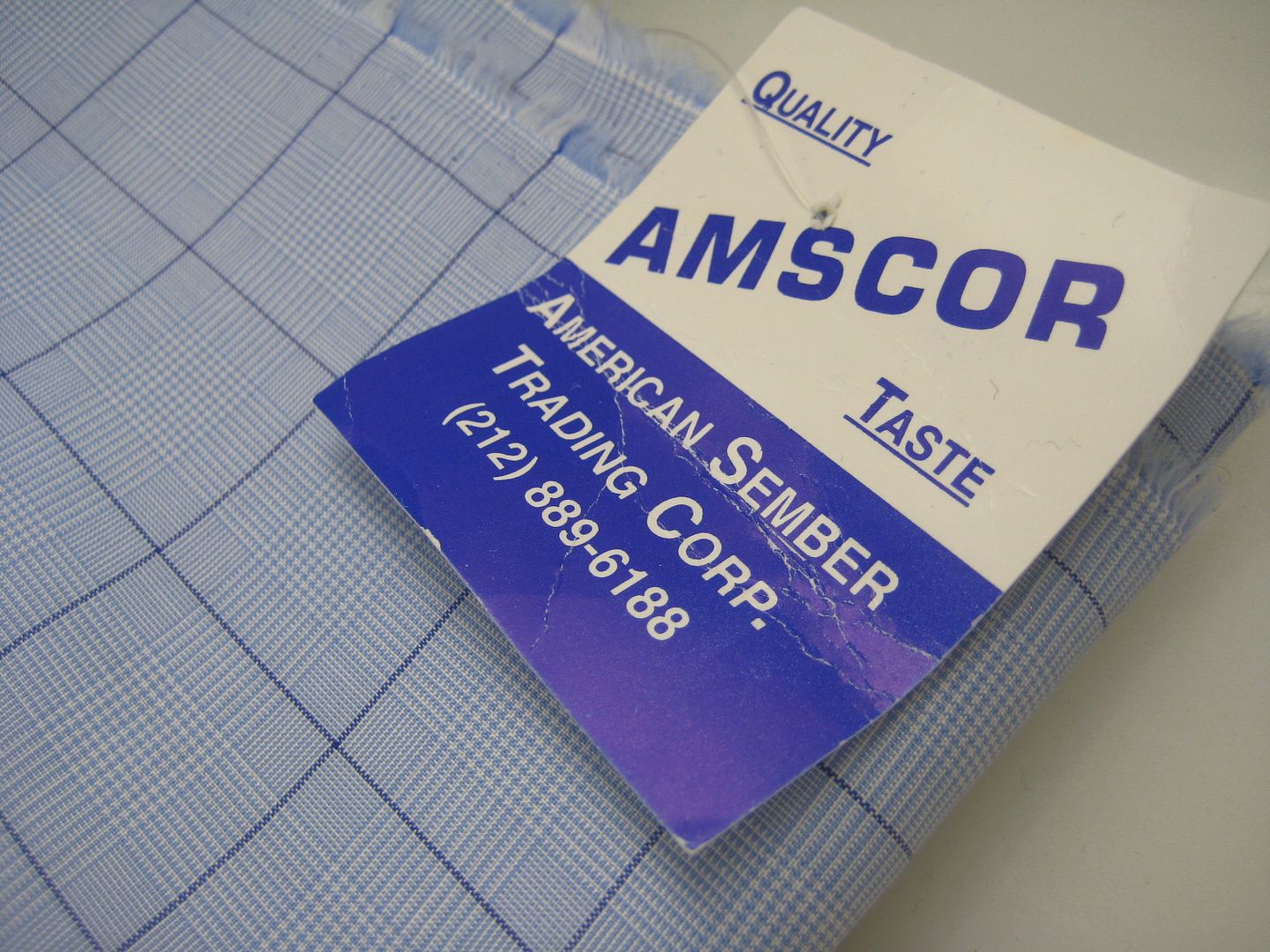 AFSF 8. Navy windowpane on light blue plaid. 2.5 yards.
SOLD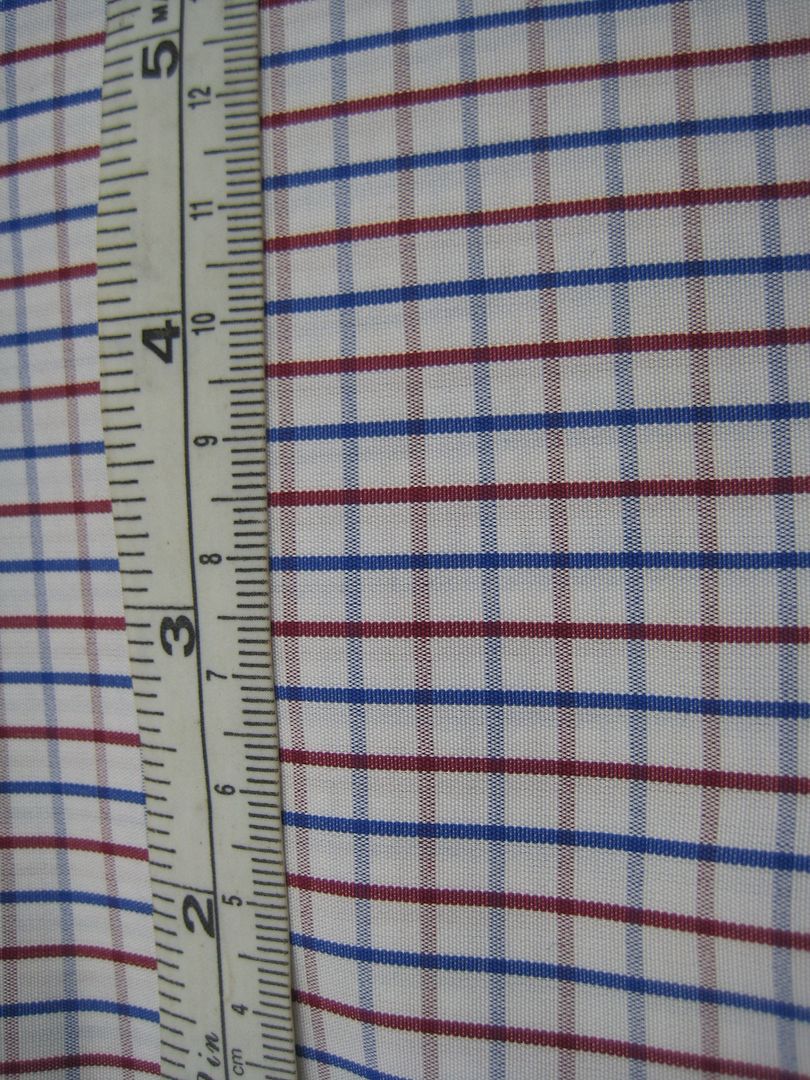 AFSF 9. Blue and red check. 2.75 yards.
SOLD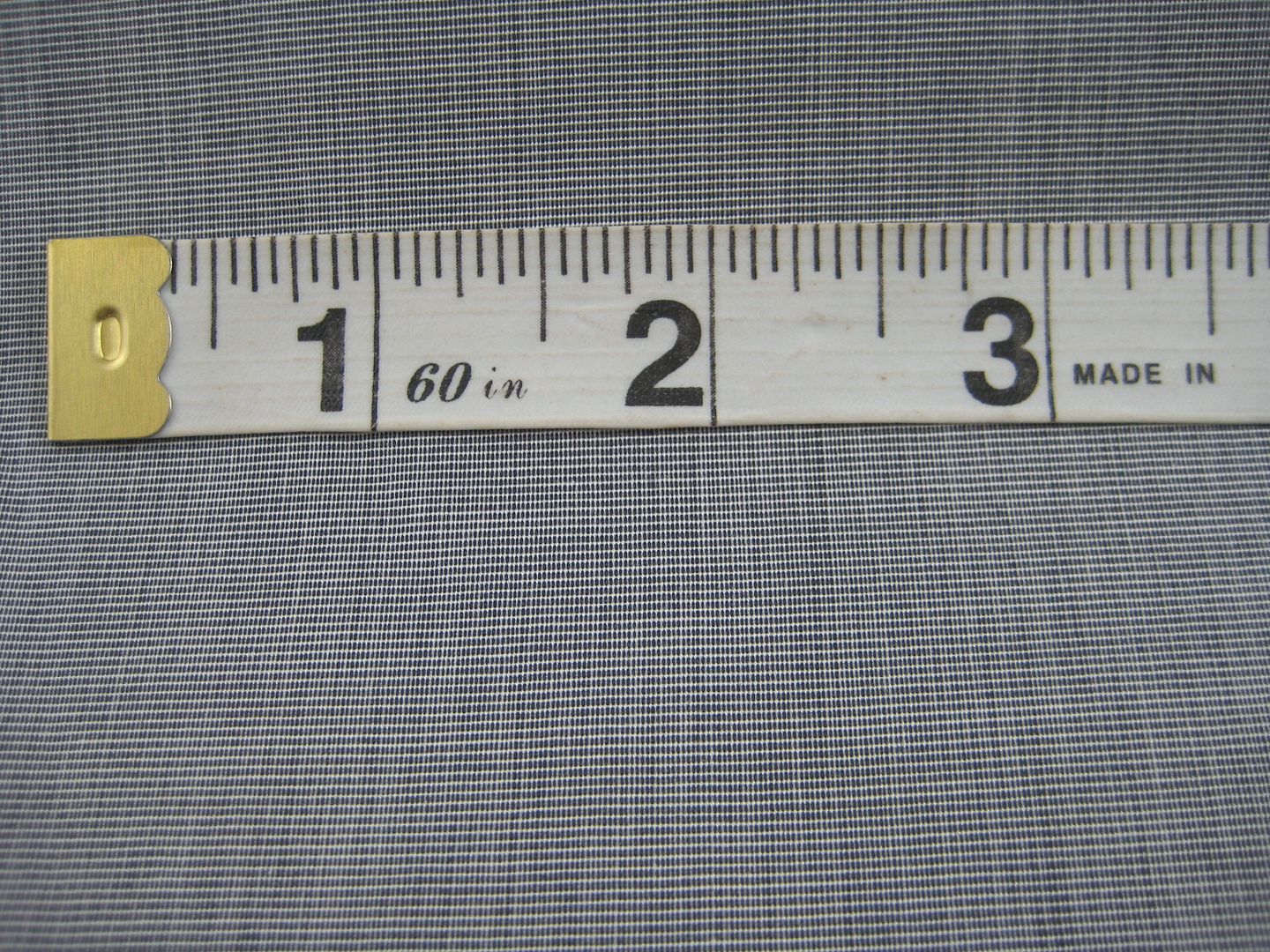 AFSF 10. Gray end-on-end. Three yards.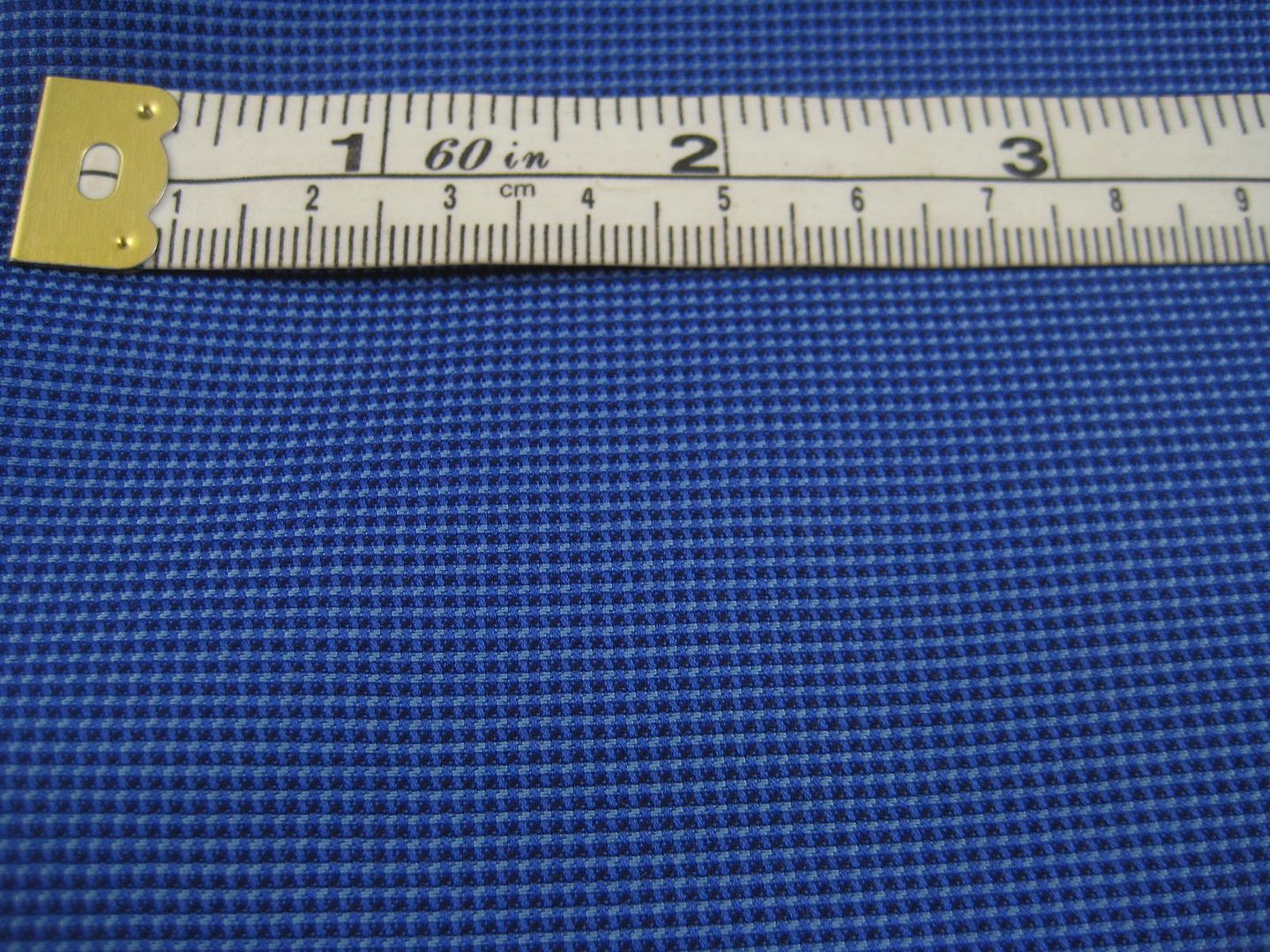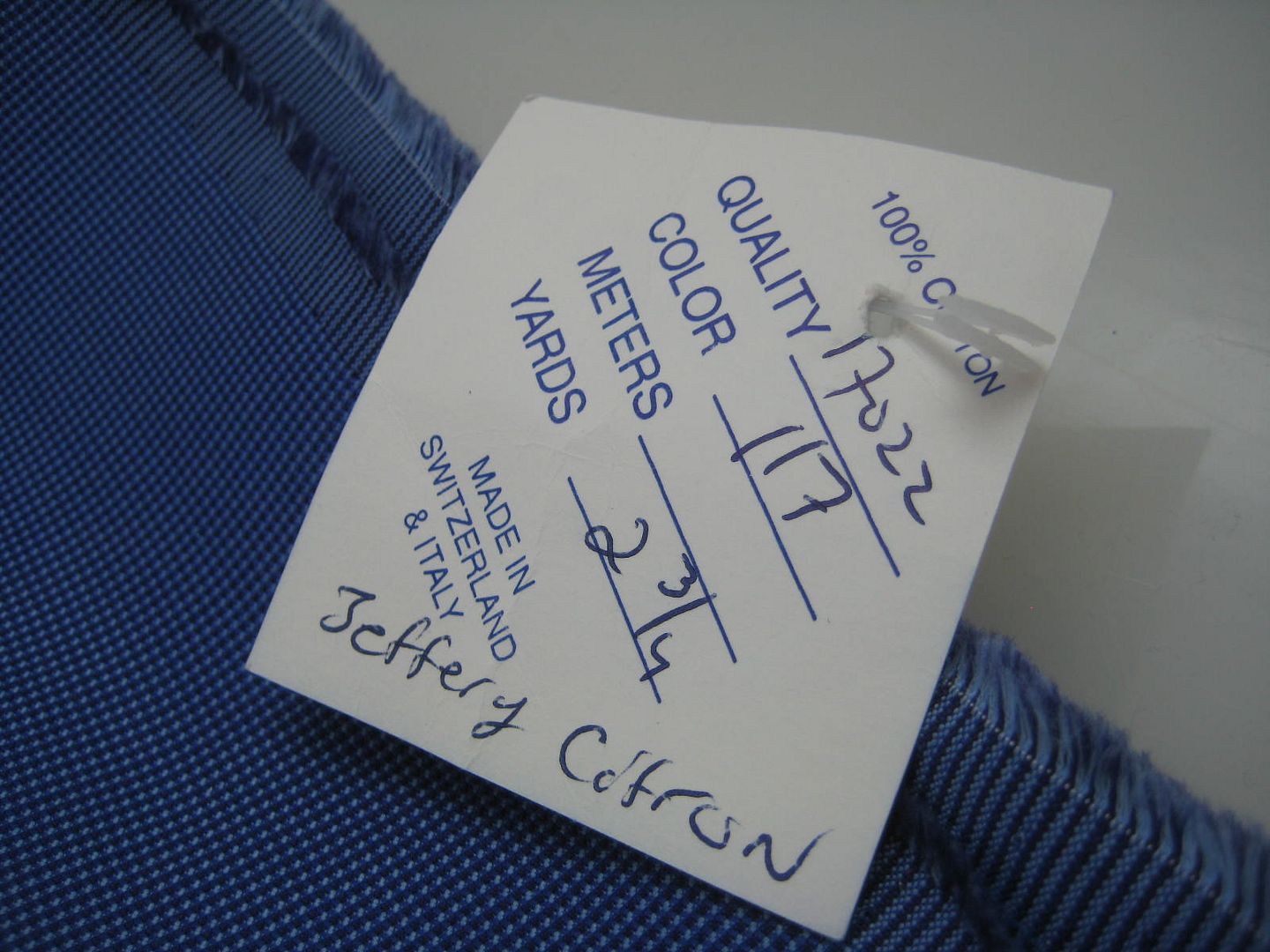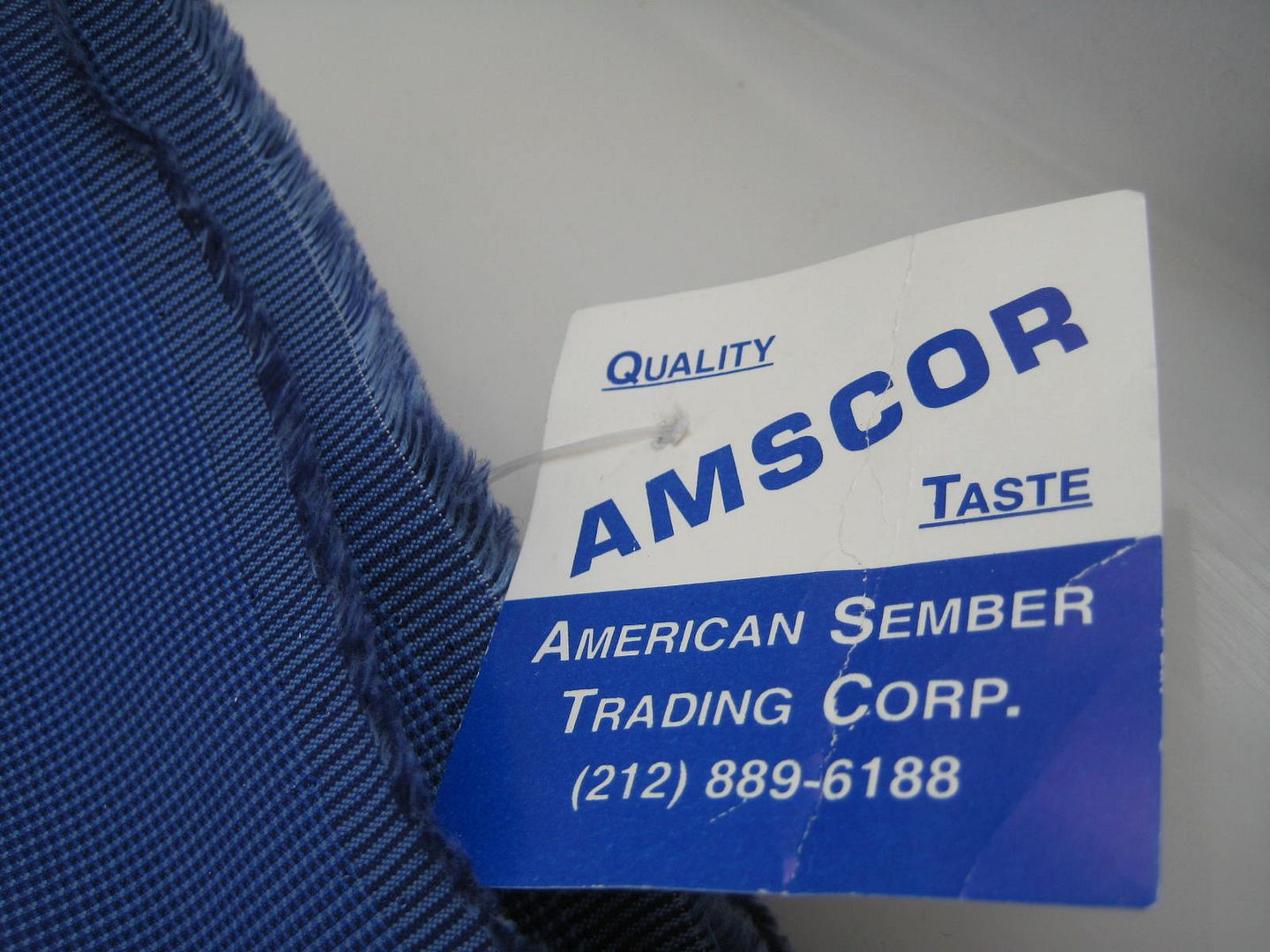 AFSF 11. French blue textured fabric. 2.75 yards.
SOLD
Shhiping in the US & Canada is free. Shipping to ROW is 10 USD for the first shirting length, 5 USD for each additional.
Please send all queries and orders to aaron@schloff.com
Also check my other great listings!
NWT $425 ISAIA Napoli BLUE STRIPED SHIRT 16 in 41 cm
1996 HENRY POOLE Savile Row England BESPOKE BLUE SUIT 42R

ALAN FLUSSER neck ties -- silk, wool, cotton, from England, Italy & USA
ALAN FLUSSER suiting -- W Bill, Lesser, Carlo Barbera & more
Edited by mack11211 - 10/23/11 at 8:46am