Hi folks, this was ordered as and measures (to fit @ center hole) exactly 36 inches in length. However it
fits 1 inch shorter due to it's thickness.
Do measure your current belt or yourself with pants to make sure it fits.
The ranger belt is Tan Bridle Leather with solid brass hardware and hand made to perfection. The belt has 1 inch billets, 1 inch solid brass buckle, and is 1.5 inches wide. There are 6 holes spaced 1 inch apart; this is meant to fit at the 4th hole from the end of the belt (as pictured below), where it measures exactly 36 inches. Presumably you could buckle the tightest hole at 34 inches and the loosest hole at 39 inches. Again I would advise subtracting 1 inch from actual measurements when determining the fit due to the thickness of the belt - that is to say, the billets make this fit tighter than normal belt.
I sized down one inch from my normal belt hoping to buckle 3 holes from the end. Combine this with the extra thickness and I end up only two holes from the end. My mistake.. time to re-purchase.
I purchased from
www.leathergoodsconnection.com
where you can find all the info you need about this belt and how to measure your own.
Payed $131.75 ($123.00 + $8.75 shipping)
Selling for $120 paypal gift shipped to lower 48 states.
Pictures should say it all. It's a beaut':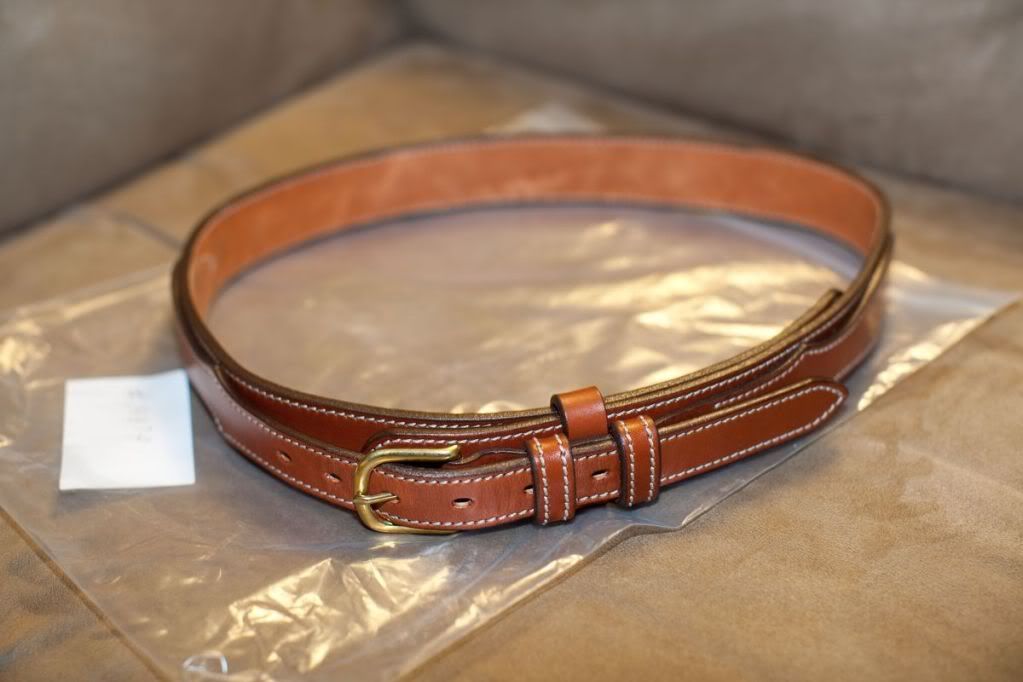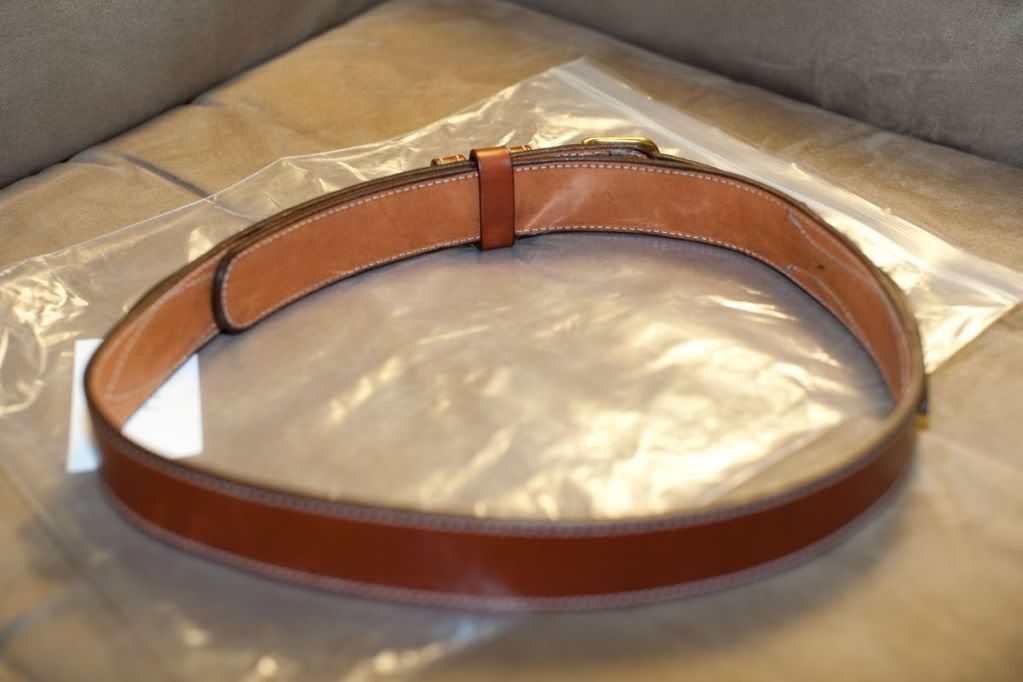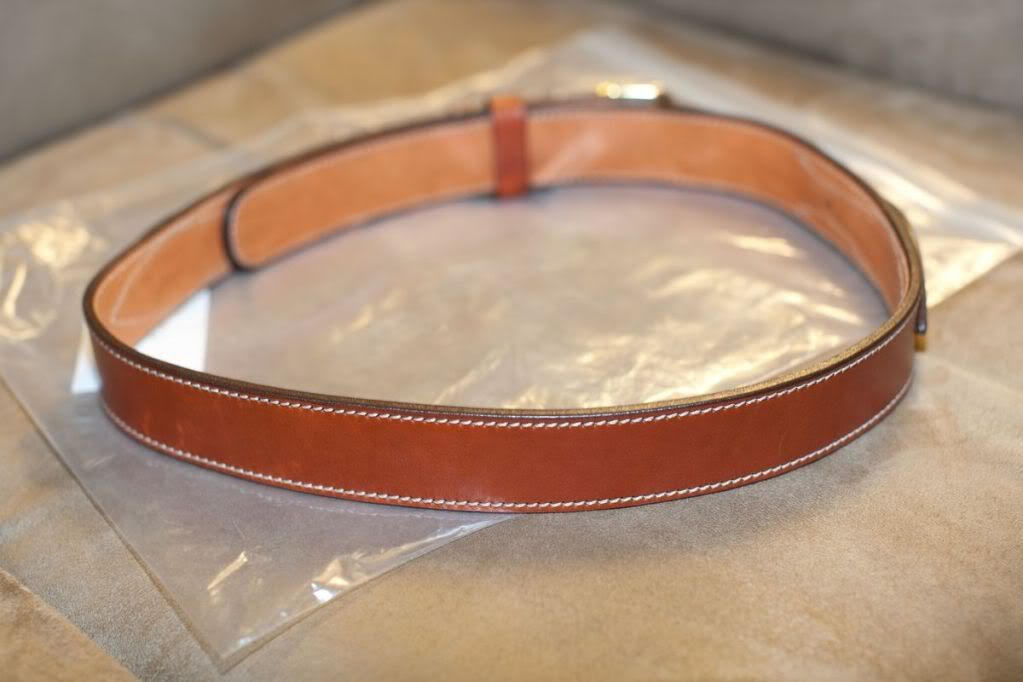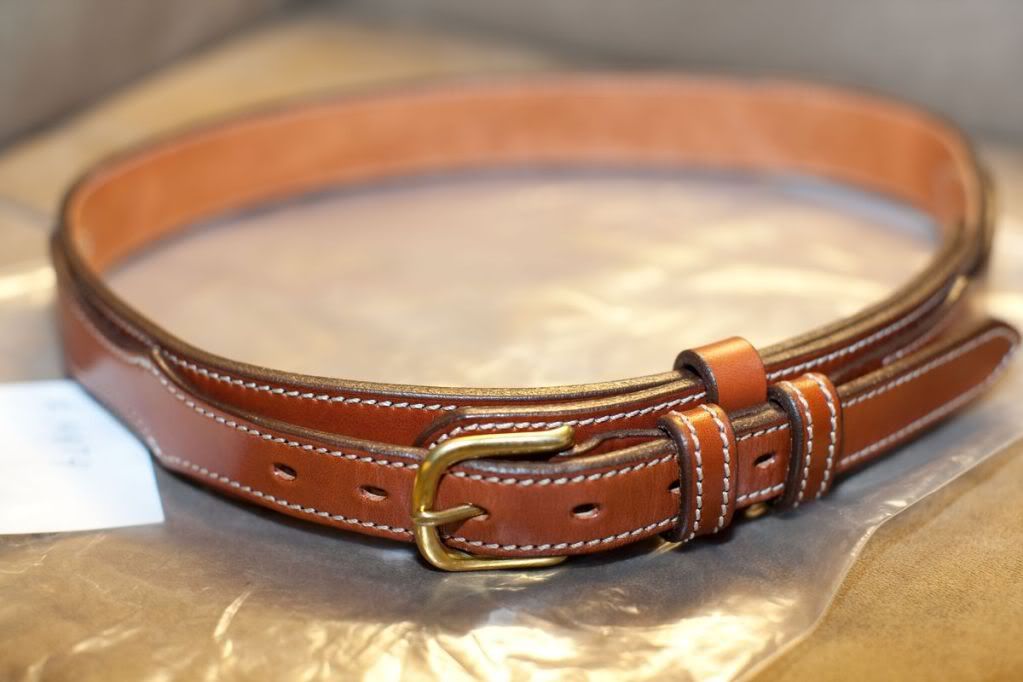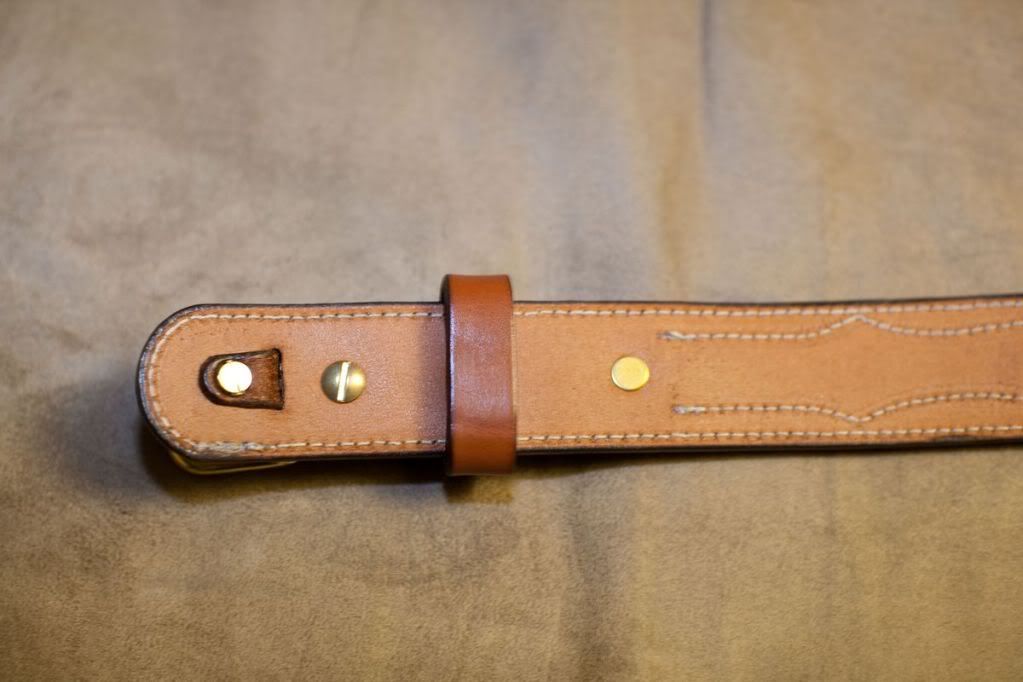 Note*** this is my first sale on styleforum. If you have any particular requests or concerns feel free to let me know. My ebay ID is whited3. If you are in the NYC area we can arrange to meet.