A few items that I thought might generate more streetwear interest than in men's clothing. All prices include USPS Priority, pm for shipping elsewhere.
1) NWOB Paul Smith Dip Dyed Suede Brogue, available in 9.5 UK and 11 UK. Dark brown with commando sole. Retail $545. My price $235 NOW $223
As far as sizing, I'd say these are about 1 size down from US sizing. I'm a slightly small 10.5D US and the 9.5 UK fits me fine with enough room for thicker socks.
Measurements:
9.5 - 12.875x4.625
11 - 13.25x4.75
2) NWT Gant by Michael Bastian destroyed chinos, size 28. Retail $185. My price $65 NOW $60 -> $55 -> $50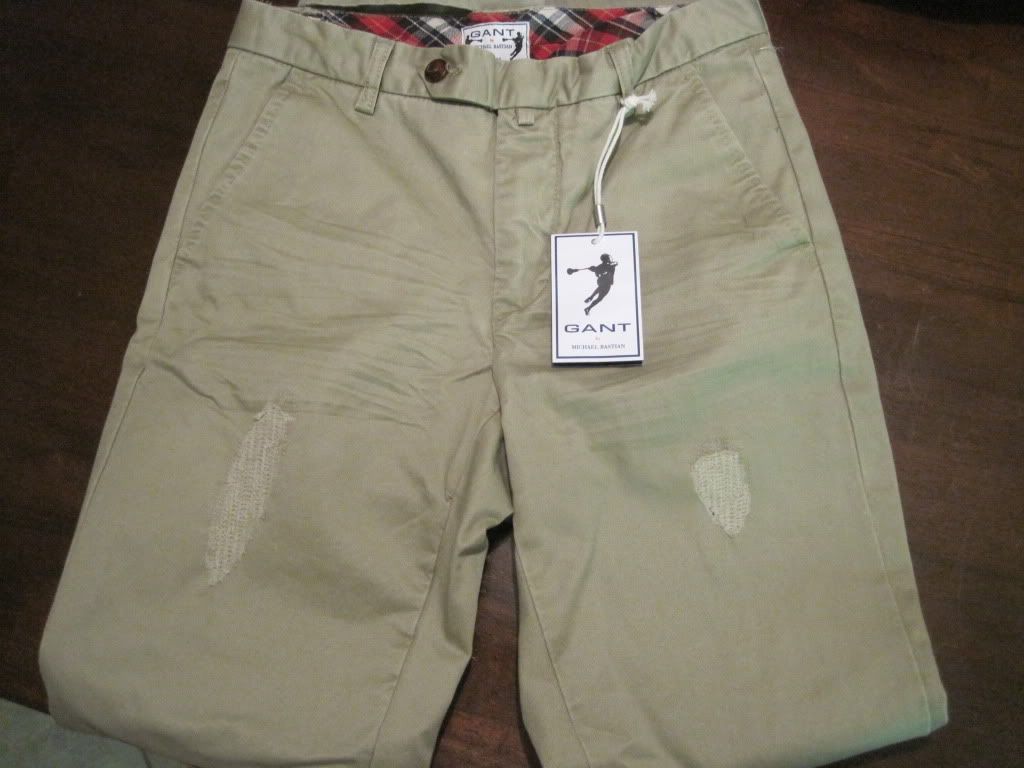 3) NWT Lacoste shorts size 34, brown. Retail $78. My price $40 NOW $36
4) NWT Lacoste shorts size 34, blue with windowpane pattern. Retail $98. My price $45 NOW $40
Edited by jreigen - 7/23/11 at 7:42pm