This is a consolidated thread. I've tried to sell the pieces here and on other forums (mainly SuFu) but failed to do so cause lack of time. Now with bit more time on my hands I'm putting them out here. Tbh, I don't want to let those pieces go, but they are just bit too small for me.
PM me if you want to make an offer.
Rick Owens Moto colar leather jacket, size M (fits 46-48).
Price: 900$
A lovely jacket I've bought off one user form the forums. Fantastic fit and finish but like I said a bit too small for me.
Condition is 8.5/10.
Only issue is a rip in the lining of the right handwarmer pocket inside, so it's absolutely not visible.
shoulders: 18"
chest [armpit to armpit]: 21.5"
sleeves [from drop shoulder]: 30"
length [along back from bottom of collar]: 24"
Photos -
1
-
2
-
3
-
4
-
5
-
6
-
7
-
8
-
COMMON PROJECTS Officer's Combat Ankle Boots size 43.
Price: 400$
Brand new with tags, dust bags and extra shoelaces but no box.
Those where tried by me couple of times, but the CP fit is just not for me, so there they go.
Stock photo.
Photos -
1
-
2
-
For trade:
DIOR HOMME 19cm MIJ 31
Looking to trade them for size 32, 19 or 21cm.
Those where literally worn 4 times.
If you really want those shoot me an offer (no low balling please).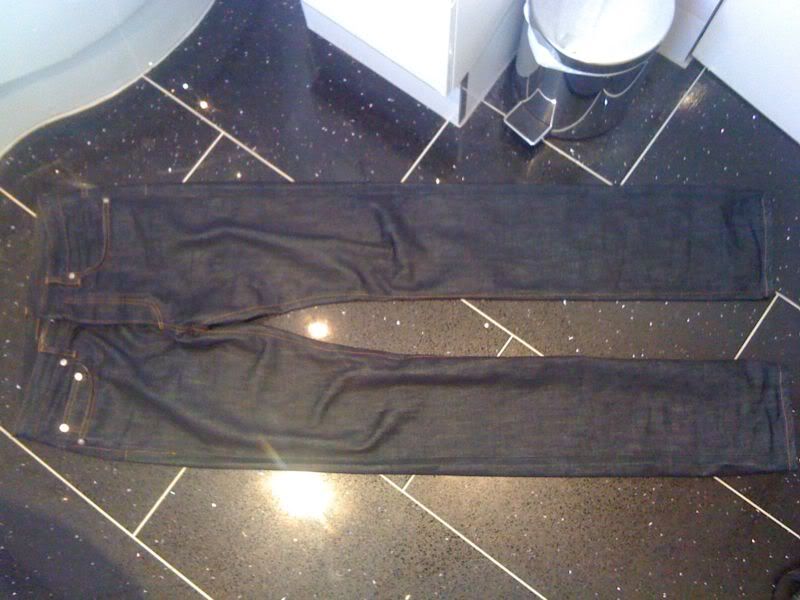 Photos -
1
-
2
-
For trade / For sale:
A.P.C New Standard size 32.
Price: 145$
I would like to trade these for size 30.
Those where just tried on. No tags.
Photos -
1
-
2
-
Sorry, for low quality pictures. I broke my camera recently but I'll try to re-upload better quality pictures as soon as I get it back from the service.