Some stuff I need to sell ASAP (stupid summer sales). Shipping not included, will be cheaper in europe but I'm only charging actual shipping no matter where the items are sent. Please pay with paypal, marked as a gift, or add 4%. --- First up, a TOJ duffle in cracked pepper, szM. This is an lovely item and almost unused. Should've gone with L back already then and especially now that I've started lifting, I could do with an XL. So no hope this'll fit me come fall/winter. Haven't taken pics yet, this is from an identical coat in the toj gallery. I'll take pics tomorrow, but my duffle is exactly like this:
(and in this chesterfield pic you can see the fabric better)
I know this is absolutely the wrong time of the year to be selling something like this, but I need funds now. I think 400$ is a good price, considering how little use this saw. No signs of usage whatsover, almost brand new. --- Don't remember what this piece was called, but it was definitely amongst the more flashier items from EG's F/W10. Fits true to size for an M or could work for an S too, depending on the fit. I'm an L in EG these days and this looks okay on me unbuttoned, but too small otherwise. Not really my thing anyways.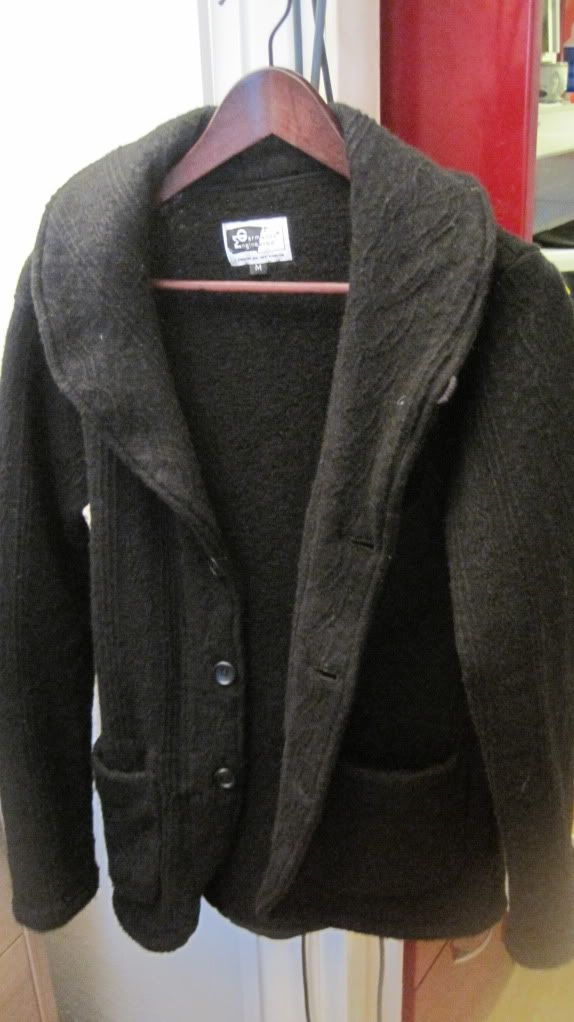 Again, not the best time of the year to be selling this as this is a pretty heavy item, more a jacket than a knit (you'll have problems wearing anything over this, I'd say this is def a top layer). 120$ Skull 5010 6x6 (31W) Unlike the previous two items, these have seen use. I think I used these for awhile one spring, then washed these once and put them away 'cause the fit is just a bit too slim for my tastes. Should've gone with 5007, as the denim is absolutely wonderful. Imported from japan, so these have the red tab. There's signs of wear and some honeycombing etc than can be expected from few months of usage, but they're quite a bit darker in real life compared to these shitty pictures. Very little actual fading.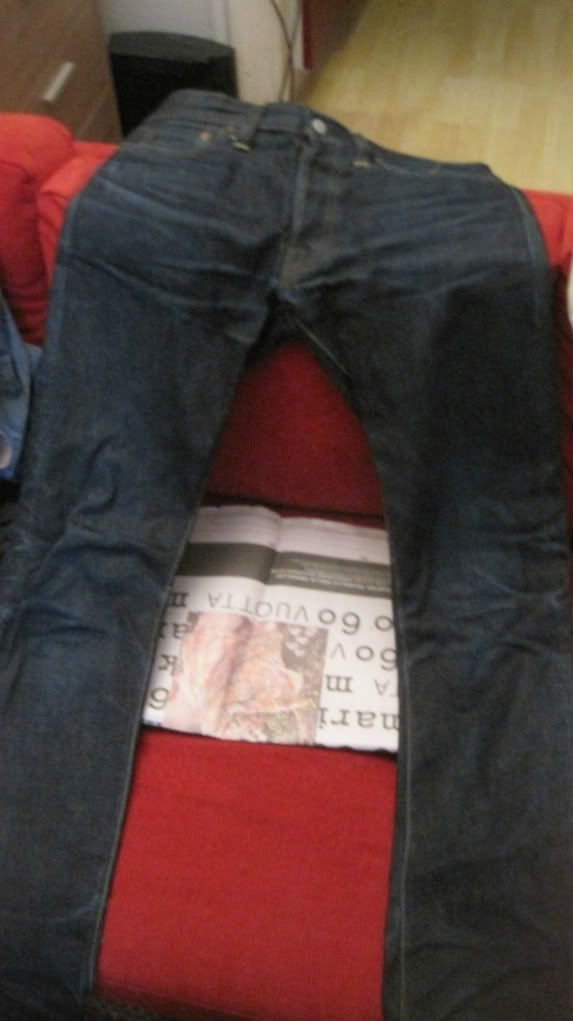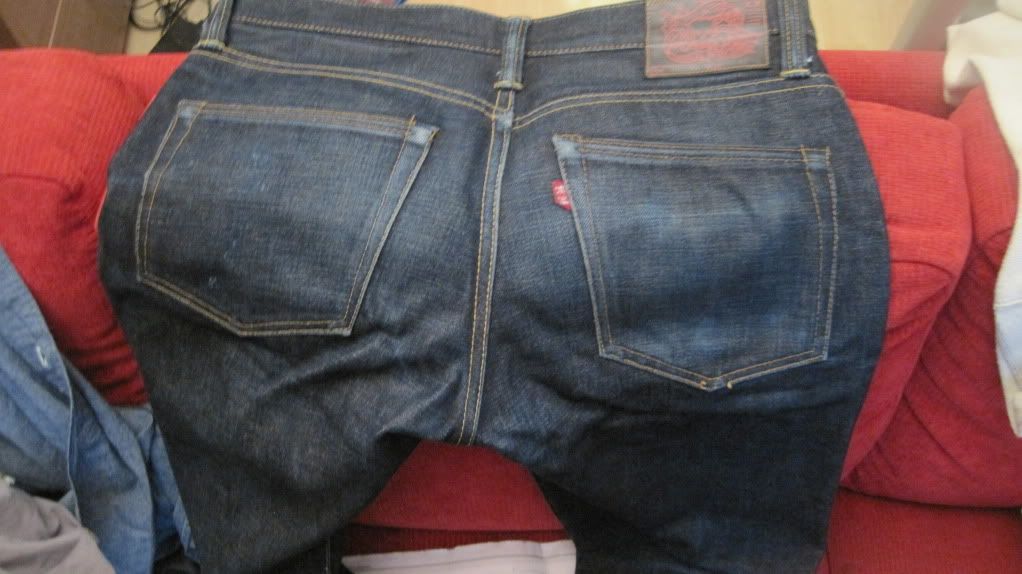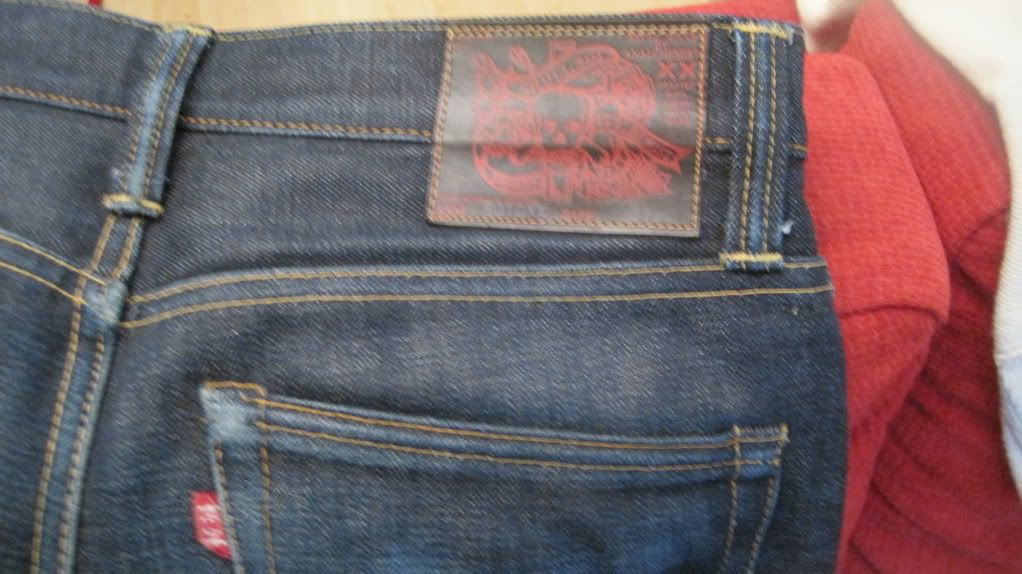 120$ Comme des Garcons x Fred Perry Harrington Dunno what to say about this. This is an FP harrington from the CdG Shirt line. If you want a harrington, this is a pretty good one. Fits true to size.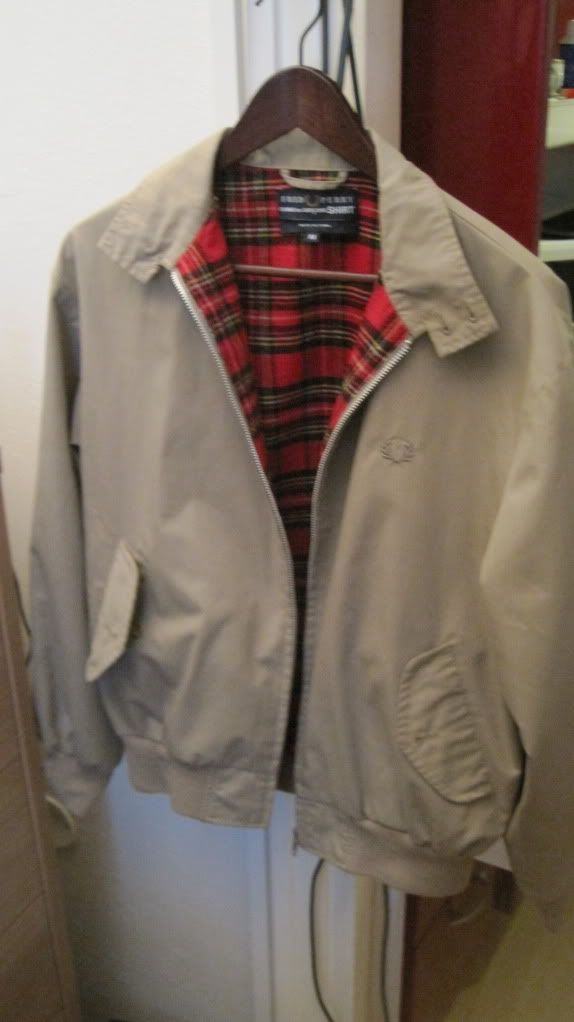 50$