Hey, I'm a noob, so bear with me. Recently, G Star's "Street Damage" and Energie's "Stevens" jeans were being blown out, but sadly I couldn't buy either because of a lack of resources. Now I am able to buy, but can't find these anywhere.
Does anybody know where I can find these jeans either new or used, or where I can find other high-contrast fade (and low-rise) jeans like these in size 30x30?
I'm currently considering these:
7 jeans:
http://www.rawclothing.com/store/t53006iu.html
and Chip & Pepper
http://shop.nordstrom.com/S/2880596/...bo=6007571&P=1
I like the C&Ps, and the sale price is a plus, but I just wish it wasn't distressed.
Slightly different are these "JFour" (is that a knockoff of FiveFour?) jeans on Yoox.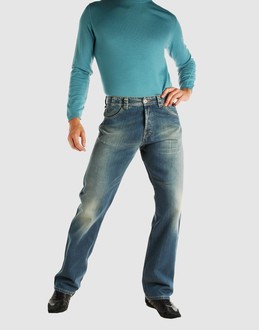 http://www1.yoox.com/item.asp/YOOX/J...221M/areaid/36
The price is right, but the anonymity of the brand worries me a little bit.
Any advice is appreciated.
Thanks,
Rob