SOLD. worn maybe 2-3x and in mint condition. light grey wool, perfect for warmer climates.
Woolrich Woolen Mills
Maine Guide Jacket
[IMG]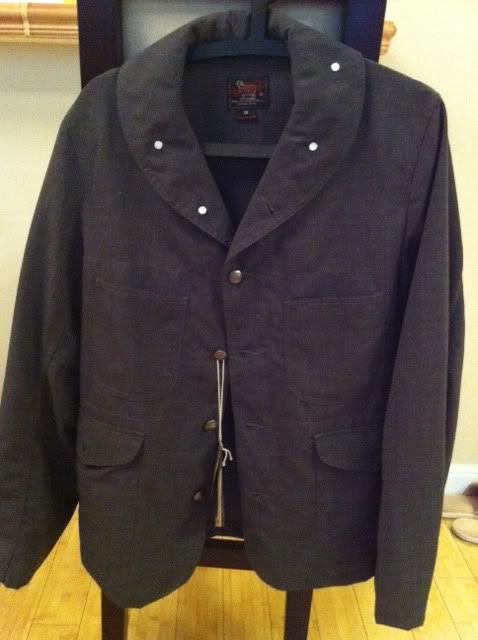 [/IMG]
For pics:
http://www.blackbirdballard.com/Wool...ket_12082.html
NOTES:
Made from a light and airy tropical wool material which is perfectly suited for warm or heavy weather. The collar folds down to become a shawl but can also be worn up and features a detachable strap to keep the top closed. Three external pockets and two internal. Sheep-embossed metal buttons.