Quote:
Originally Posted by LabelKing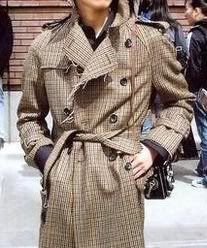 I meant to remark favorably when you posted that overcoat photo some time ago in another thread. You are ever the bold one. All you need now is the deerstalker hat and a Corsican briar pipe to complete the look!
Did you ever select a tweed cloth for your new overcoat project?
_________________________________________