6/27 - FINAL DROPS! Hey Folks, Selling some great items with little or no wear. (Please note: Measured to best of my ability/accuracy. Also, out of town until Saturday, so won't be able to ship until then). Please add $5 for shipping and will only sell CONUS. PM with interest! 1.)
$495 -> $460 Black --> $430 --> $400 J. Crew Belstaff Roadmaster, Size Medium.
Worn maybe 3 times total - brand new condition and I think I have tags somewhere. Awesome jacket and girls LOVE this jacket & commenting about it. It fits pretty slim for a medium. I am 5'11" 165lbs and fits me perfectly. Will only see this go for the right price. Measurements: Shoulder to Shoulder (at top... hard to measure): 17.5" Pit to Pit: ~ 19.5" Back of Collar to Hem: 30" Shoulder to End of Sleeve: 26.5"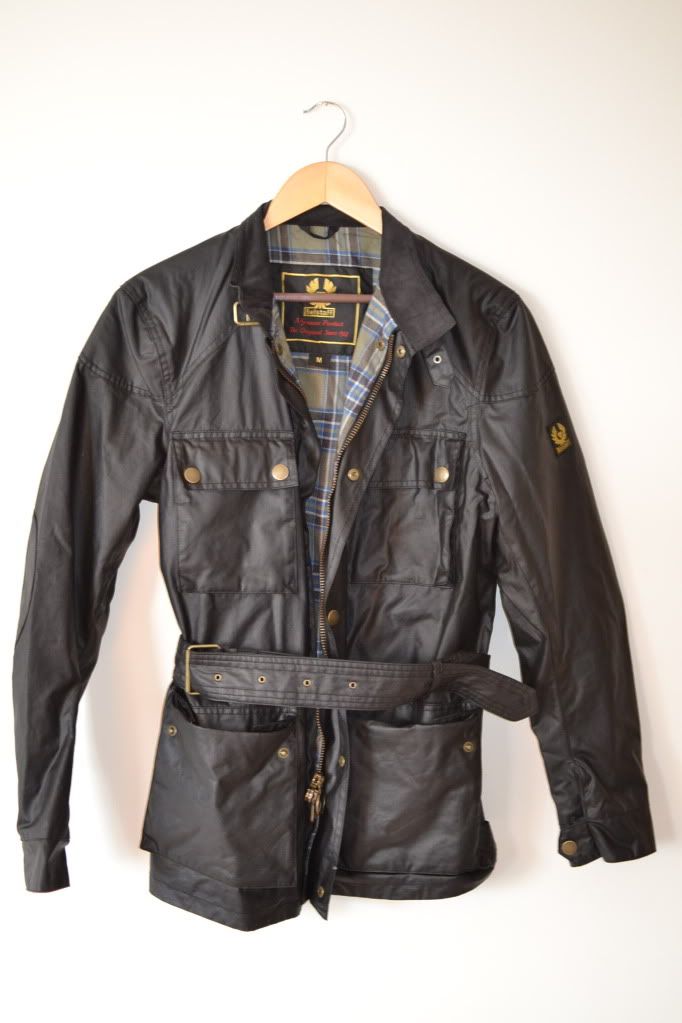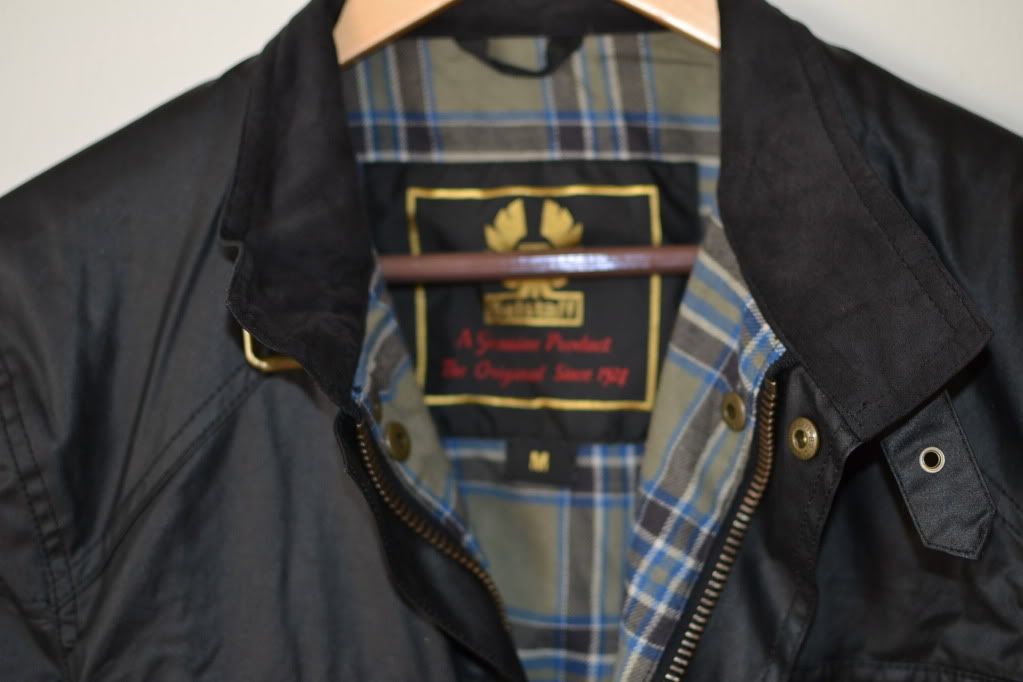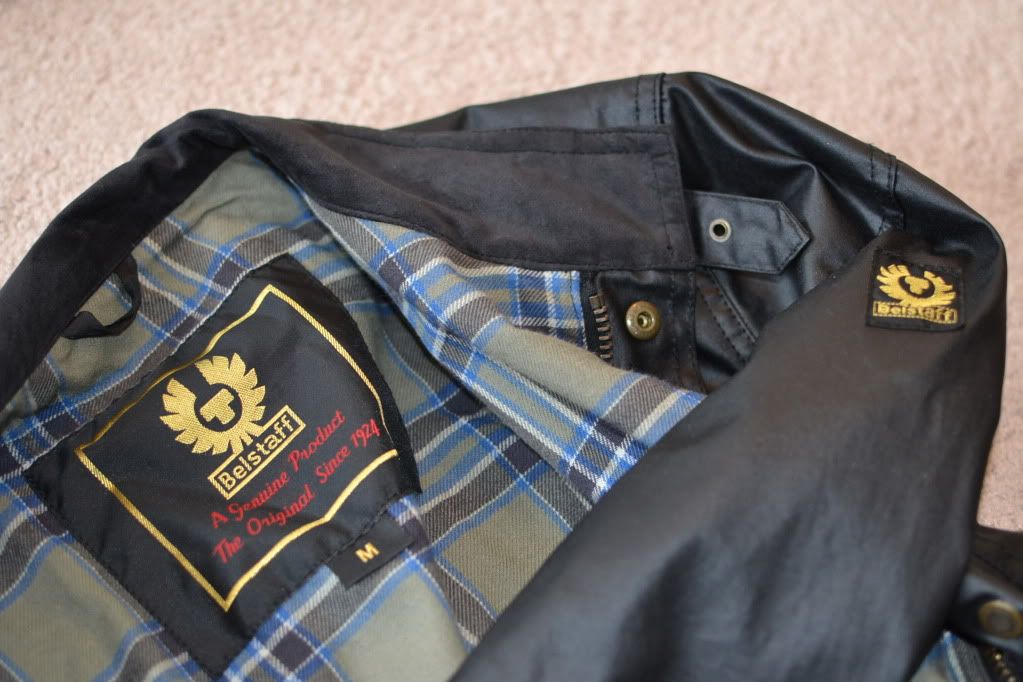 2.)
$299 -> $270 --> $250 --> $225 Hickey Blackwatch Duffel Coat / Parka (Medium) with detachable hood and quilt vest lining
Another great item - this one BNWT. Great slim fit for a Medium with some amazing details and great quality overall. Vest can be removed and worn separately (picture included) or zipped into parka. Measurements: S2S: 17.25" P2P: 20.5" BOC: 38" Shoulder to Sleeve: 26.5"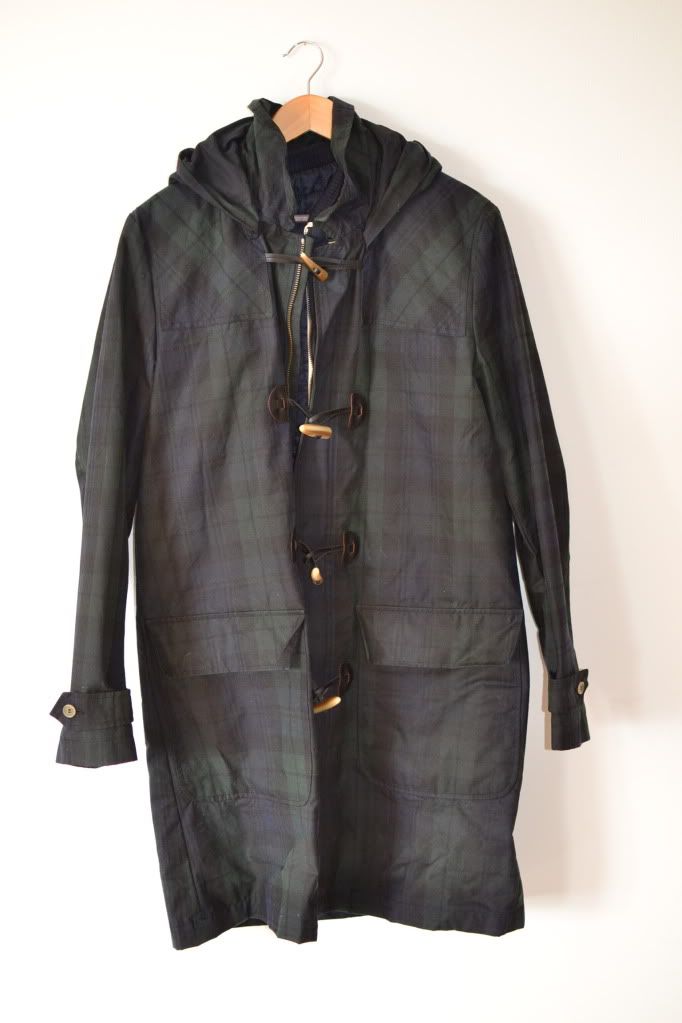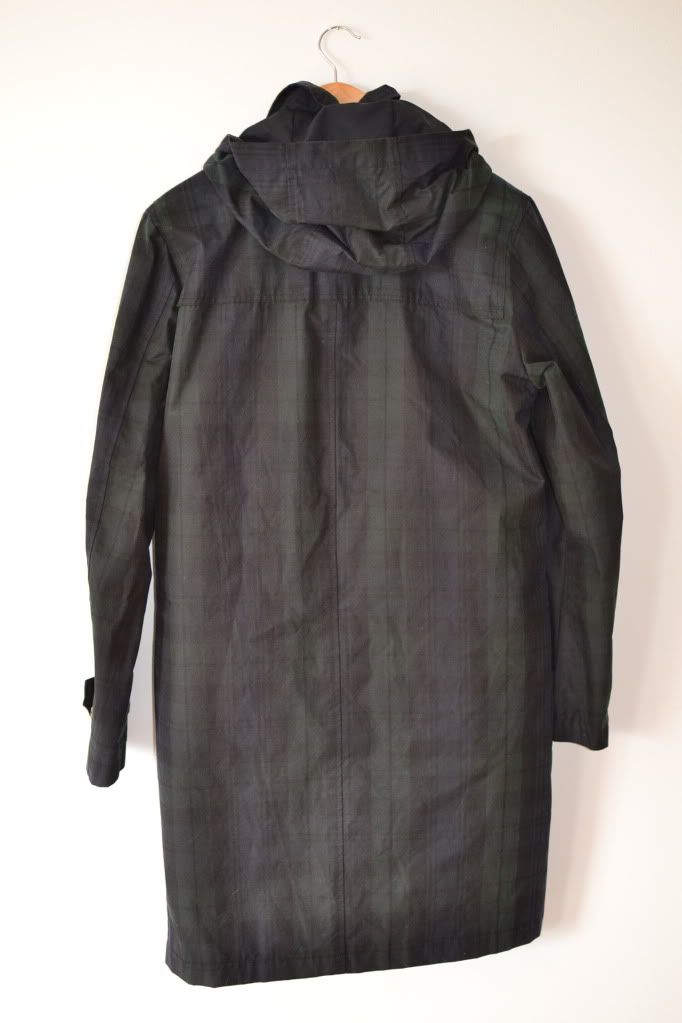 3.)
$90 -> $85 --> $80 --> $75 Olive Barbour Tailored Waistcoast Size Small
Found this at Orvis stuffed away in the wrong section. Good luck trying to get this as it's backordered and they usually take longer than it says (oh and buy it cheaper here)
This one is kind of BNWT. I think I took off the Barbour tag, but left another tag on inside. Regardless, I've never worn it
. Really cool and nice touch to an outfit (especially underneath sportcoat during winter), and if you definitely want to size down if you are normally a medium in other items. Measurements are a bit tough here, but: Shoulder to shoulder (top right to top left basically): 16" Top to bottom: 23.5"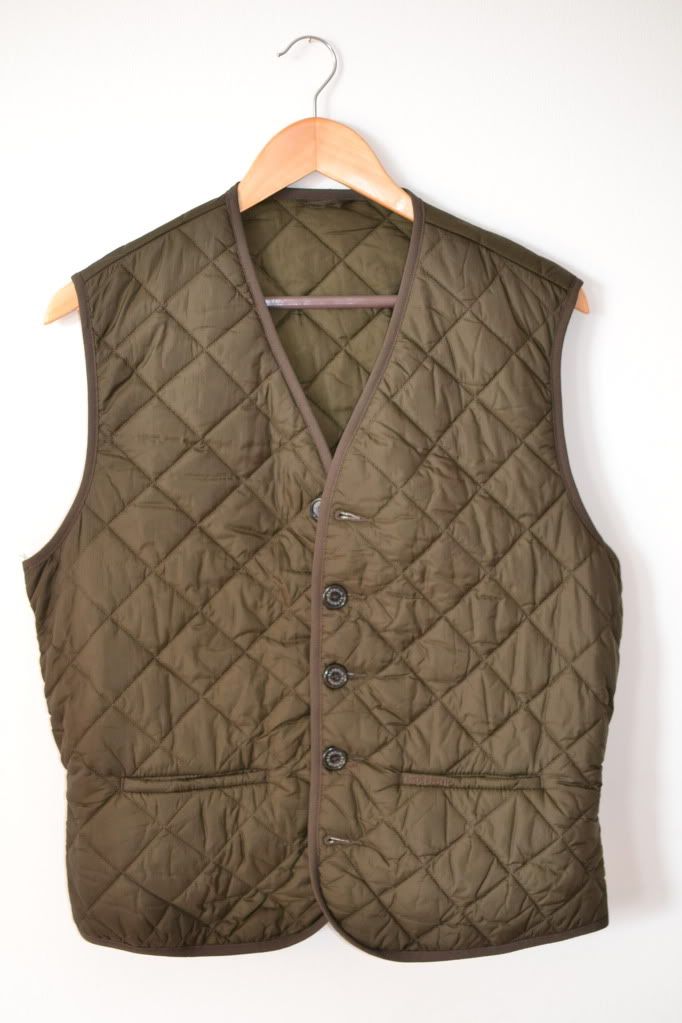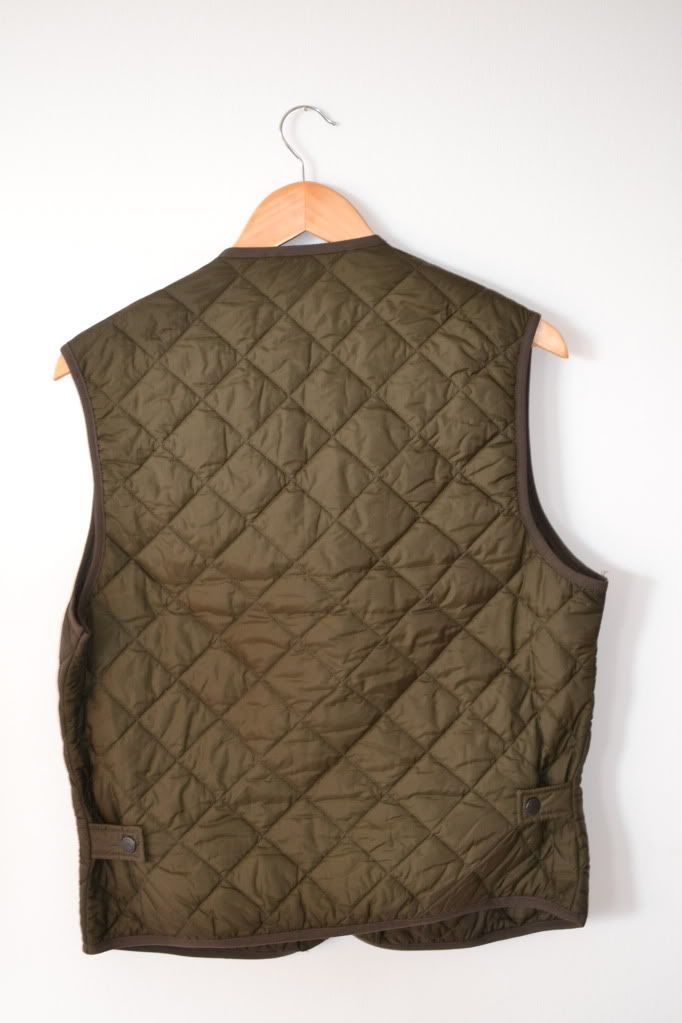 4.)
$60-> $55 --> $50 --> $45 Levi's 511 32x32 in Black
IMO the best fitting jean out there.
Black is tough to find and selling for $75 at levis.com
I have washed these a few times (cold, washing machine, w/ dark) but has kept its color and only tiny bit of fading (mostly around knees). Measurements: Knee: 8" Leg Opening: 7.25" Rise (front): 9.5" True Waist: 16"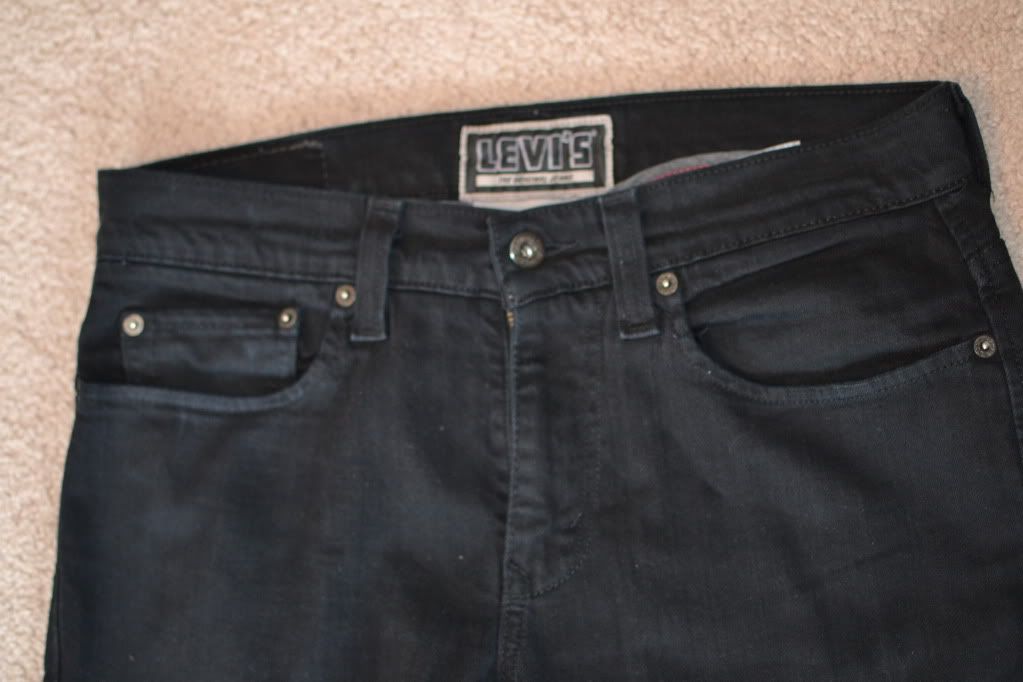 5.)
$50 -> $45 --> $40 --> $35 Khaki Wader (32x30) in "Earth" (Dark brown)
Surprisingly great fit, nice and slim through leg and breaks perfectly, for me at least. Only measurement I took was: Leg opening: 7.25"