I just got to putting up the
first blog post
on my recent trip to Naples. I started with a write-up of my tour of the Rubinacci laboratorio. I know I can be accused of bias, but I think you'll agree that their setup is quite something. Everybody knows the prices are high, but I hoped to make it more clear what you're getting for your money. Every stitch in each jacket is by hand, except for the long sleeve seams and the center seam running down the back panel.
Here's some photos from the post: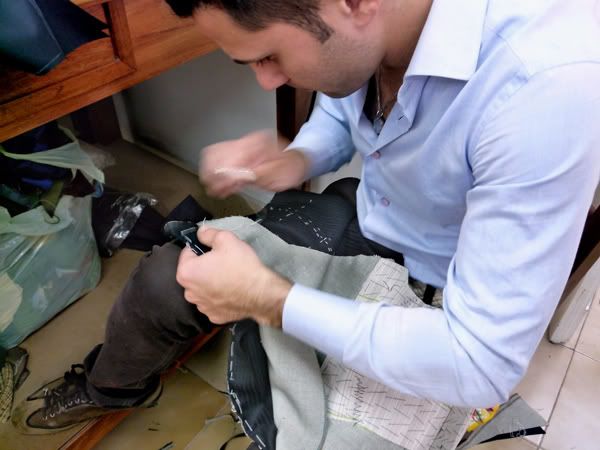 I've got more to post about, including more about what I ordered at Rubinacci, and a visit to Cappelli. Stay tuned.