Ignore sleeve length on jacket -- hasn't been to tailor yet. Is this jacket simply too small/tight for me? It feels okay in the chest and shoulders, but I'm concerned it is too tight in the hips, which causes it to pull apart and show too much tie/belt. I'm a 39" chest and this jacket is size 38. What do you think -- try size 40?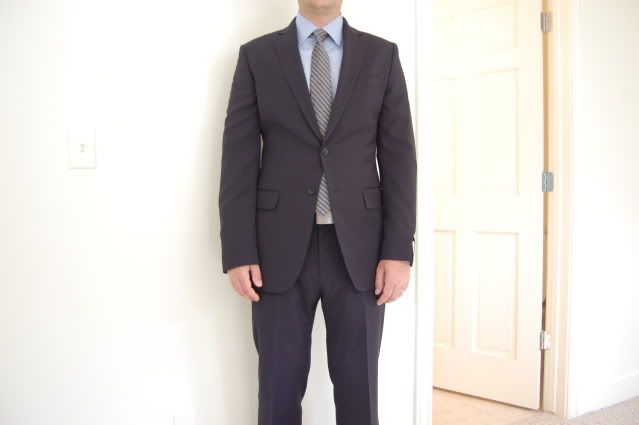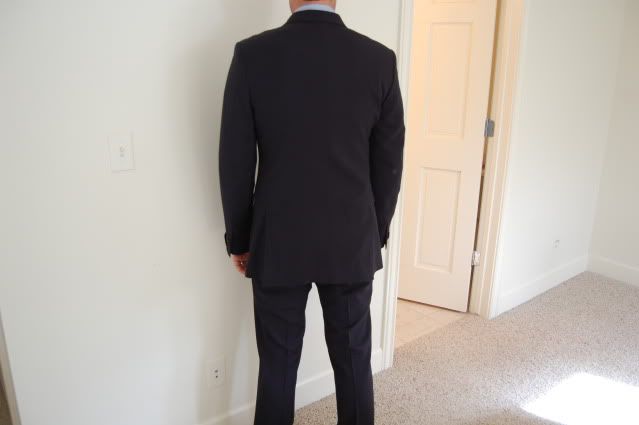 Also, here is a Brooks Brothers Extra Slim Fit in 15.5/34. How does it fit? Sleeves too long?
Thanks in advance for any advice!