and you guys are only seeing the footwear.
Hardly, just coming to realize I only wear zip boots and ankle boots. The 7 hole Cdiem boots I bought mos ago are sitting the box in my closet still, they are just too tall for me personally.
SARTORIALOFT
LAYER-0 AW12/13
*David is a really great guy to deal with, so you guys hit him up.
This season, our collaboration with Layer-0 has yielded some of the finest footwear we have seen from Alessio, to date. The derbies and short boot have been fabricated with the use of cordovan which Alessio had been able to source from R. Guidi's personal archive of skins as well as from archived cordovan from the Horween tannery. The opportunity to acquire footwear made from this select material is one of dwindling likelihood in the future as we see the advent of chemical tanning processes. The shell cordovan presented here, has been vegetable tanned using the old world methodology, which is becoming increasingly scarce in its practice. So it is with elated enthusiasm that we present these exclusive offerings to the discerning epicureans.

RED OPAQUE SHELL CORDOVAN DERBIES
INK SHELL CORDOVAN SHORT BOOT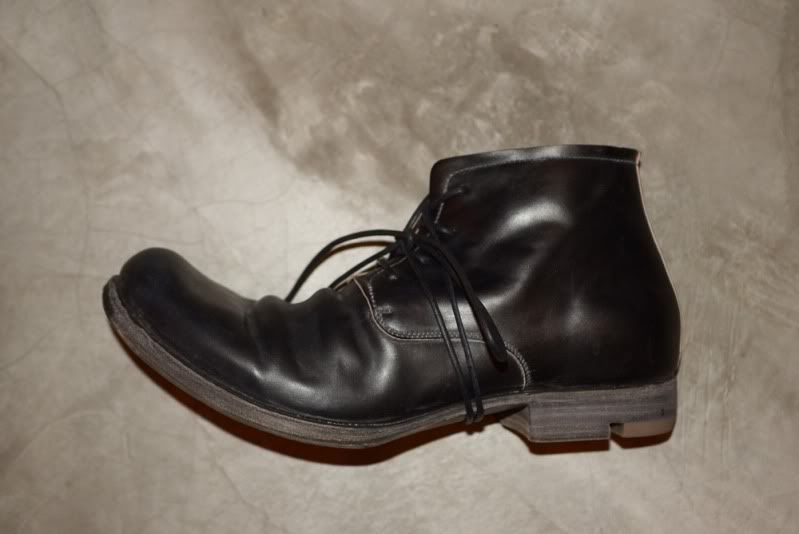 BONE CORDOVAN TALL BOOT