Hey All, Trying to move these items and buy some other things. I will ship usps priority. Please send paypal as a gift.
[click on pics to enlarge]
Balmain Paint Splatter Jeans sz. 36 Just got these, fit a little bigger than I like. Trying to get my money back. These are TRULY beautiful jeans. $315 shipped (As seen on Kanye:
)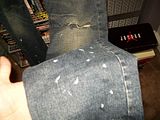 Visvim Fluxus 001 sz. 36 Beautiful Fades $175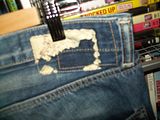 Thom Browne Oxford - Blue- Size 4 Fits like a LARGE Worn a few times $80 oxford blue p2p 23.5 arm 27 front 28.5 back 32 1/8
Thom Browne Oxford- Pink/Grey Striped Size 4 FITS LIKE A LARGE Worn a few times $75 oxford pink p2p 23 arm 27 1/2 front 29 1/2 back 32 1/8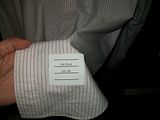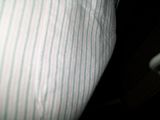 Thom Browne Short Sleve (Size 4) fits like a LARGE Purchased on here. Worn once, not really my style. Slight mark on left sleeve (bought it like this). Pics show mark. $67 s/s button down p2p 23 arm 13 5/8 front 28 3/4 back 31 1/8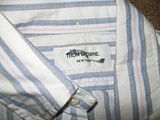 Lanvin x Acne Sneakers sz 11 Worn. No box, just bags. Some of the indigo has faded on the midsole. $240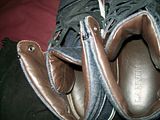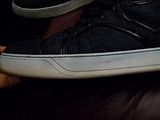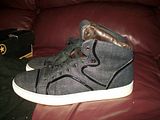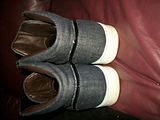 Yuketen Sport Chukka Sz. 11 Beautiful olive suede. I have nothing to match these in my closet. Worn 4-5 times? $240 shipped
Visvim Deck Low Sz. 11 In Sand suede. Pics speak for themselves. Some wear, but not too much. Upper is in good condition. Midsole does have a spot on the toe. $170 shipped--- $155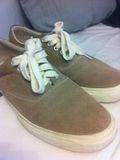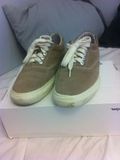 Converse x Fragment Ox Low Sz. 11 Used, but have much life left in them. $85 shipped.--- 80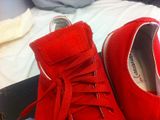 Quoddy x Albam Grizzly Boot with Deck sole- Marked size 9.5 but these fit 10.5-11. I bought these used. Wore them a bit, but need a bigger size. These are black leather, and appears as if these can be re-soled by Quoddy. Gettem cheap. $110 shipped----100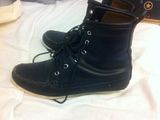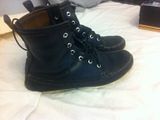 J. Crew Holbourn TRench Worn less than 5 times $150
Nudie Thin Finn Sz. 36 in Clean steel color. Worn almost 10 times, never washed. Nice jeans, not my style. Looking for $80 shipped.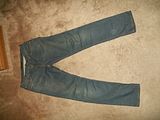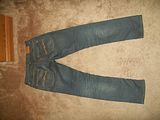 Nudie Chambray XL, worn 3 times $60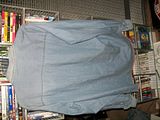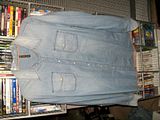 J. Crew Toggle Sweater Sz. L $40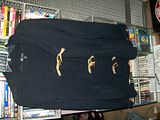 Modern Amusement Chino Pants Sz. 36. Worn, but have some life left. Looking for $30 shipped.
A.P.C. New Standard Chino's Sz. 36. Listed as Khaki, more of an onlive. Purchased from context. Worn twice to class. Wish they were slimmer. Instead of getting them tailored, rather just buy something else. Looking for $150 shipped---140
American Apparel Cords Tan, Sz. 34. Very slim and stretchy. Worn a few times, now they're too small. Looking for $25.
BBC Bow Tie Clip on. Worn a few times. Love the multi-colored dots. Looking for $60 shipped--- 55
North Face Winbreaker Sz. L $45
North Face Hyvent Jacket comes with lining and shell sz. L $125
Interest Check! Engineered Garments Parka Sz. XL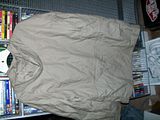 Thanks for looking. Any questions, PM me or e-mail me:
mbalder2@gmail.com