ALL SUITS SOLD. PLEASE SEE NEW THREAD FOR SCs http://www.styleforum.net/showthread.php?t=250258
Here are full pictures of one of the suits:
SOLD
Isaia Napoli - Charcoal with light grey pinstripe - 120s - 38R
SOLD
One more available in a slightly darker charcoal colour, with white lining instead of grey. - 38R
Full shot - 3 roll 2 lapel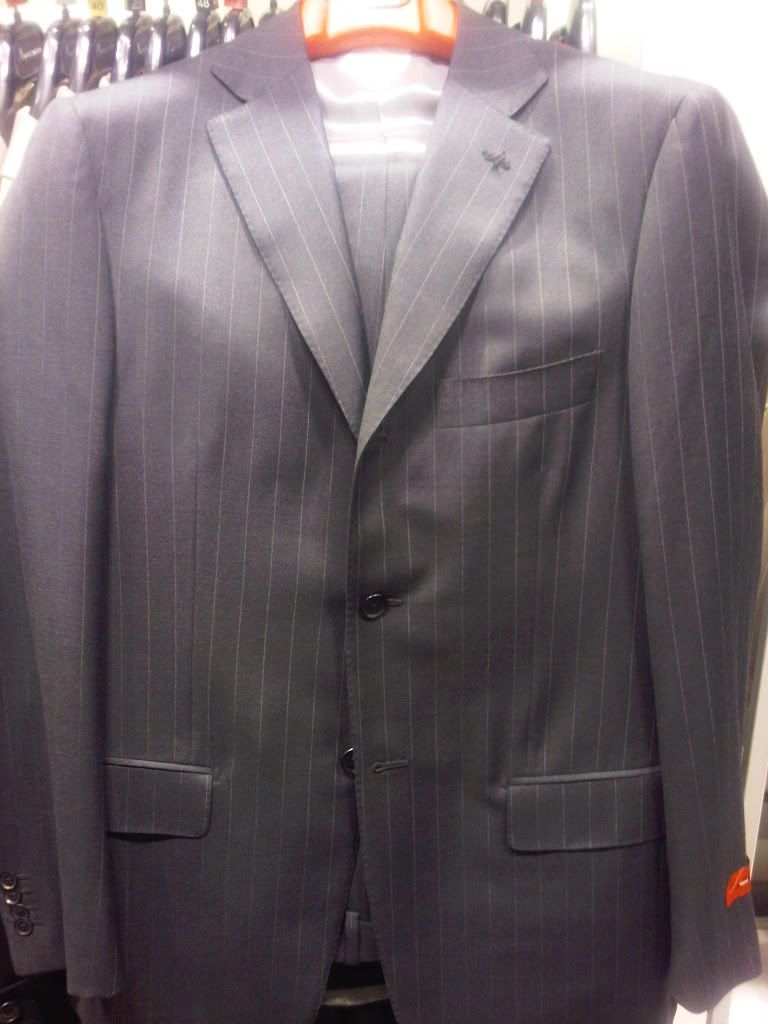 Beautiful hand-stitched buttonholes
Lining on right side
Lining on left side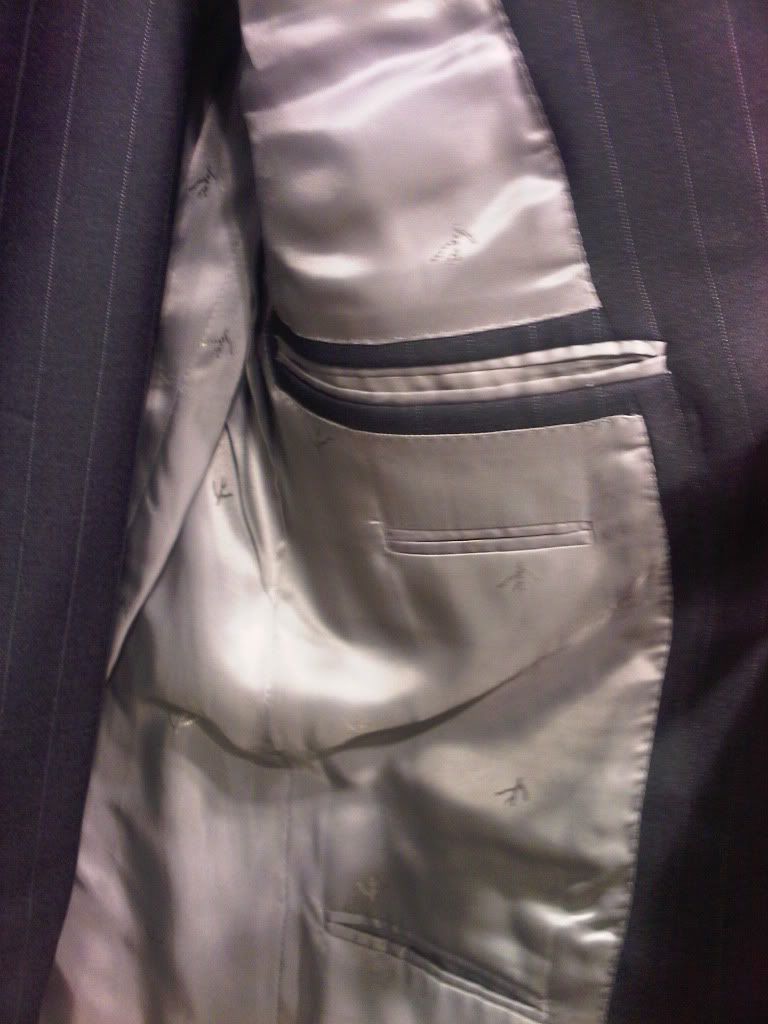 Label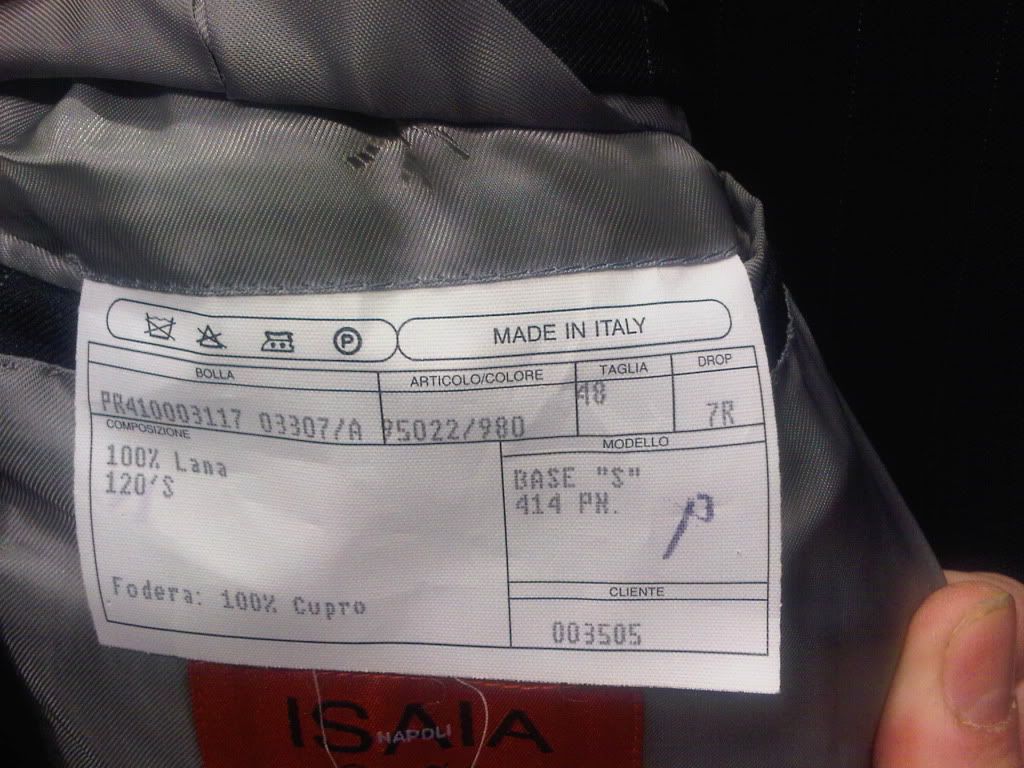 Measurements on the 38R: Sleeve: 25" BOC: 29.75" Chest: 20.5" Shoulder: 17.75 Pants are true 32" waist Medium rise Lots of length: 35.5" I also have the following available in
40R
All details are same as above suit in terms of cut etc. Shots are to give you an idea of the cloth difference.
SOLD
Medium Grey with rust and light grey stripes - 130s
SOLD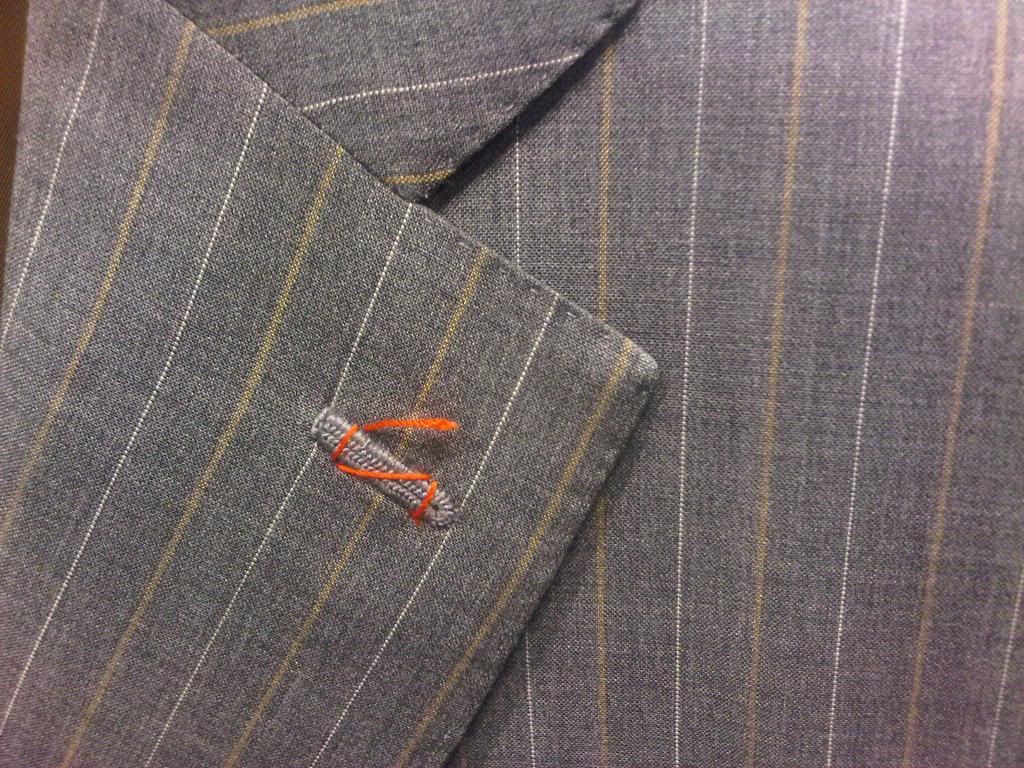 Charcoal with blue and grey stripes - Flannel 100s -40R (very soft and thick feeling - definitely one for autumn and winter)
Measurements for 40R Sleeve: 26" BOC: 30.5" Chest: 21" Shoulder: 18" Pants are true 34" waist Medium rise Lots of length: 36"