Moving next week, so help me pack less! CONUS shipping included, int'l at cost. 1. Yuketen holy grail white bucks with red Vibram sole. Saw a pair in Rome last year and had to have em; picked these up on the forum last summer. Seriously sick, they deserve better than sitting on my shelf. Complete with original bag, sole is 12 3/8 x 4 3/8, I think sz 10.5,
$160
dropped $150
2. Hawkings McGill trousers from UO, get slim trousers that are just a tad too casual for my office. Marked 30, waist is 16 across and the inseam is 30,
$20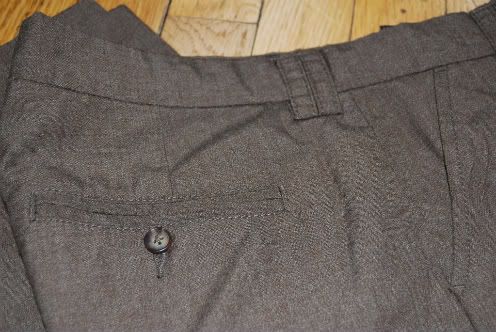 4. British military coat, picked up a couple of years ago in Notting Hill, for reference I'm a 36 or slim 38. This is a seriously heavy wool, beautiful deep navy and vivid reds and golds, the real deal,
$75
Droped $65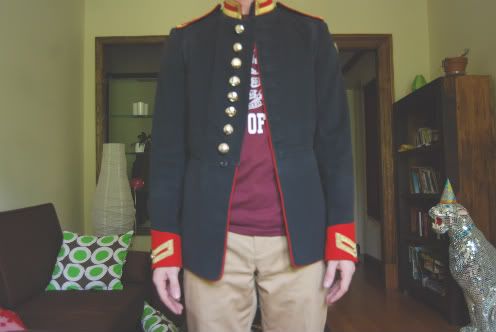 Measurements: Shoulder: 17 Pit-to-pit: 18 BOC: 27 Sleeve: 26.25 5. H&M heather sz S grey hoodie; reglan sleeves, slim fit, great little sweatshirt that I picked up for a vacation and forgot at home...
$10
6. UCB navy Roma and red Paris slim fit tshirts, new without tags
$25
for both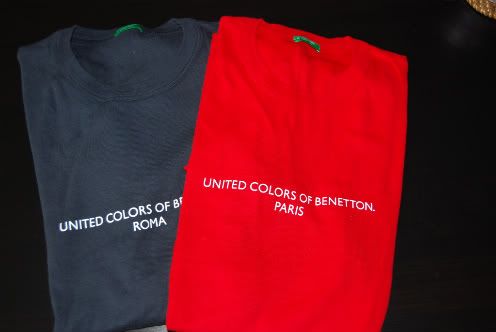 9. Notre Dame chocolatey brown hoodie; another odd but very cool sweatshirt,
$15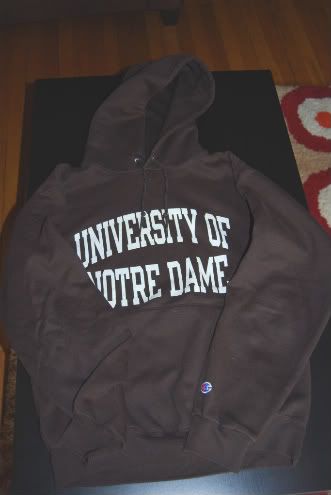 ]