Quote:

Thanks my friend.
Here is one of my more recent acquisitions: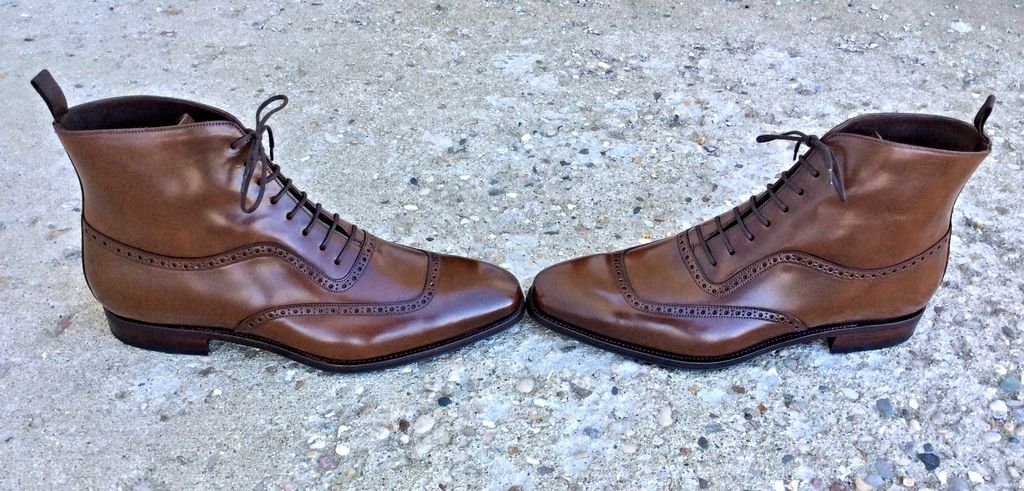 Exotic?  Yes.
Expensive?  Yes.
Exquisite?  Absolutely, Yes.
These are one of my all time favorites.  And to think that some dear chap had them collecting dust in his closet...
It is also interesting to note that I recently went through a period whereby I became a bit disenchanted with my shoes and boots.  After much reflection, I concluded that I felt a certain sense of fulfillment and completion.  This was due, in part, to my having procured some of the rarest and most beautiful designs that are available.
So now, I am just patiently gathering together some of the most rare and fascinating shell cordovan boots and shoes that I can find.
I really enjoy the ability to custom design my own models based upon my own conceptions. 
Thanks.