Up for sale is a BB1 solid navy Brooks Brothers Black fleece Suit. I bought it on here for around $350 and dropped it off at my tailor. I bought it new, from someone who picked it up from the BB Clearance center. Here is what my tailor completed:
removed the locker loop from the jacket;
removed the locker loop from the pants
(both are necessary to be taken semi-serious when wearing this suit);
removed the interior tag, treated the red mark, and re-attached the tag by hand; and
hemmed the pants.
The neck tag still has "38" written on it, in red. The pants tag is marked. My tailor removed the tag before treating the mark, so none of the solvent touched the lining or jacket. If you want to pay for it, he will do the same on the neck tag.
It is a solid navy, 100% wool suit. Medium weight fabric. 3/2 rolls with a dual rear vent. The flat front pants are fully lined. The pants also have a split waistband.
I haven't worn the suit since it was altered. I spent around $100 on the alteration and removing the red mark. I am looking to recoup my cost, so I want to sell the suit
$OLD
Measurements:
Chest (pit-to-pit): 19.75"
Sleeve Length: 24.5"
Shoulder Width: 17.5"
Total Length (bottom of collar): 28.5"
Pants Waist (across): 16"
Inseam: 30.5" with 1" safely to let out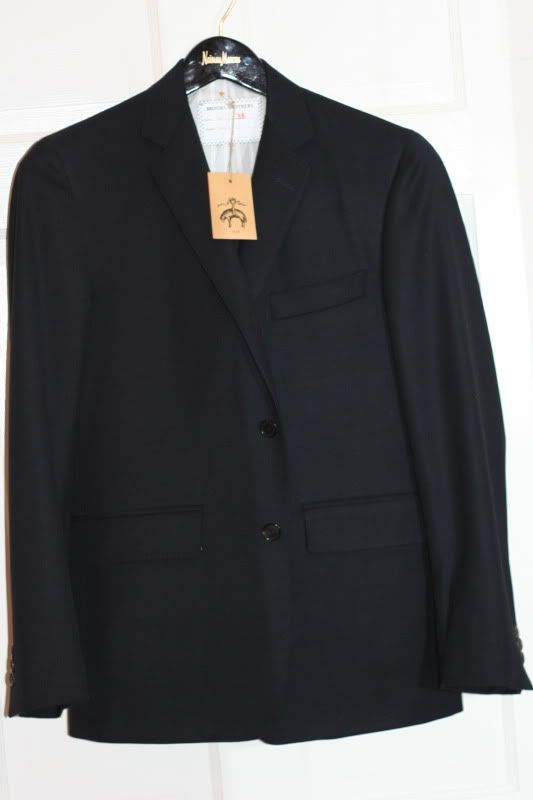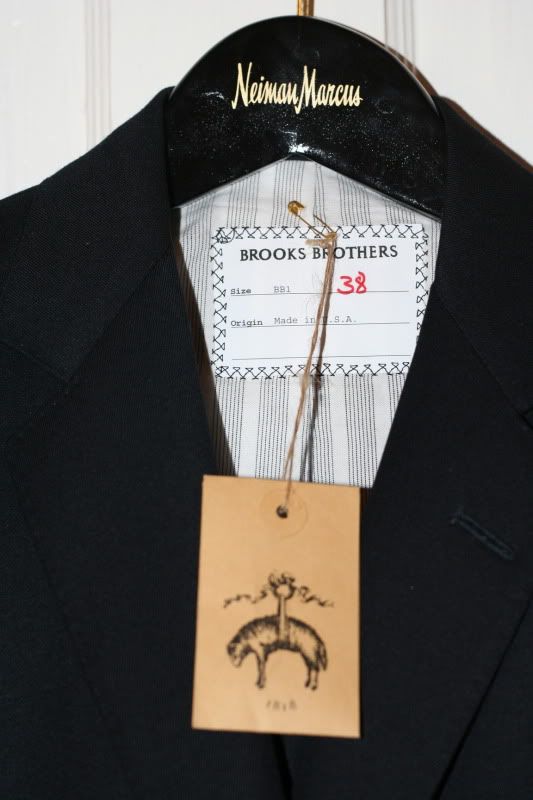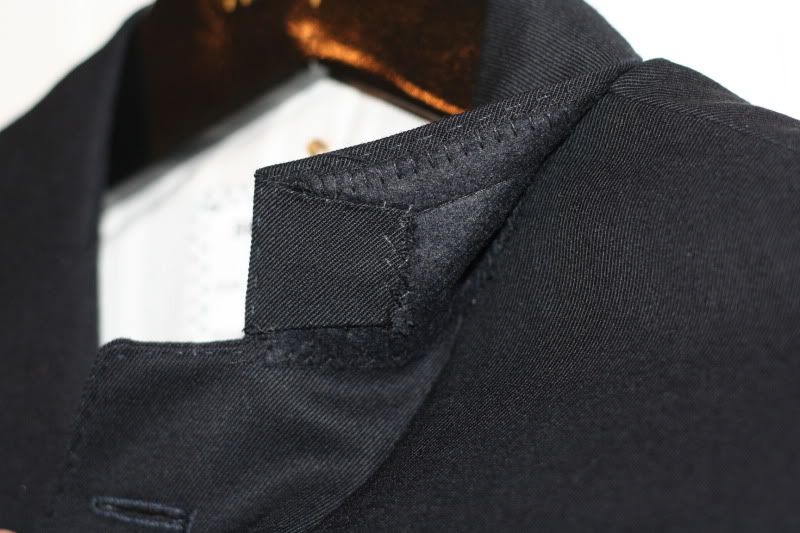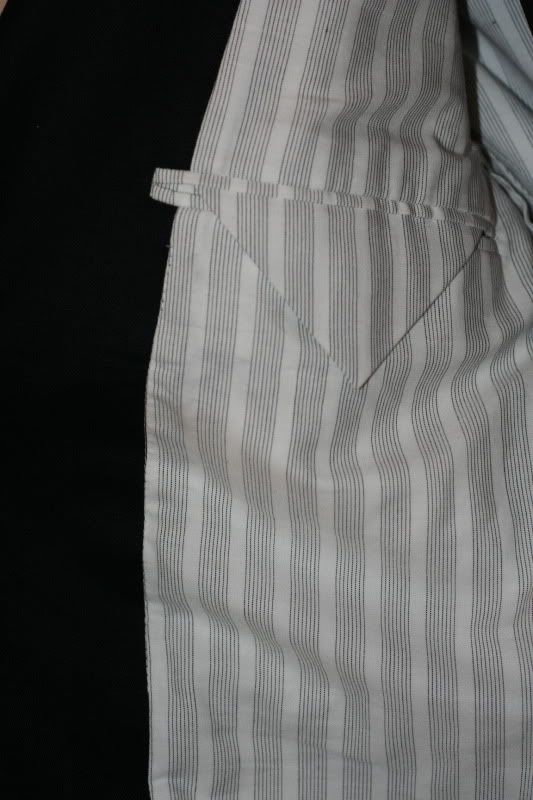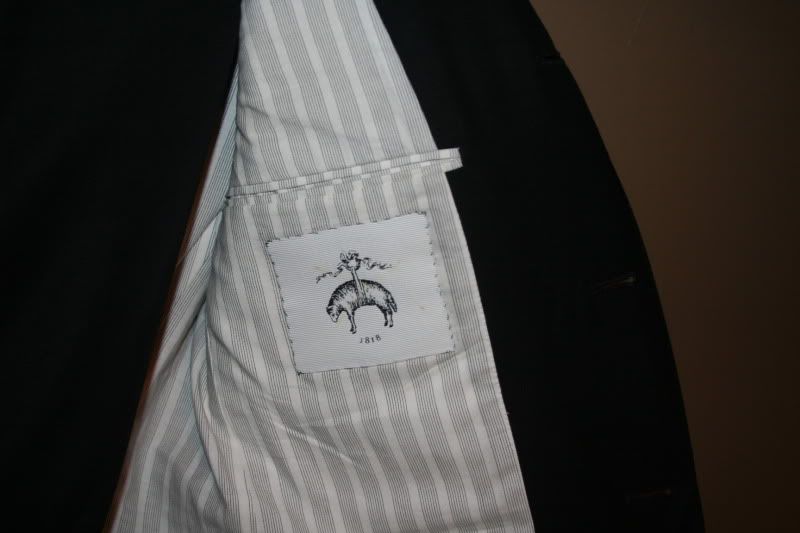 Pants tag: