Just got a hit with a huge ass car repair bill. So will need to sell one of these. Both barely worn. Bought last season. In excellent conditions and I still have the tags for both. PM me with questions. RO Cotton Scuba XL. With a thin nylon filling between the 2 layers. Outer shell has a waxy feeling.
Gone
KKAttachment Wool/nylong coat. Seams are sealed via tape (think of CCP). Hook button closures. Bought from H. Lorenzo. Very Matrix.
retracted
The coat is on the left. Size 5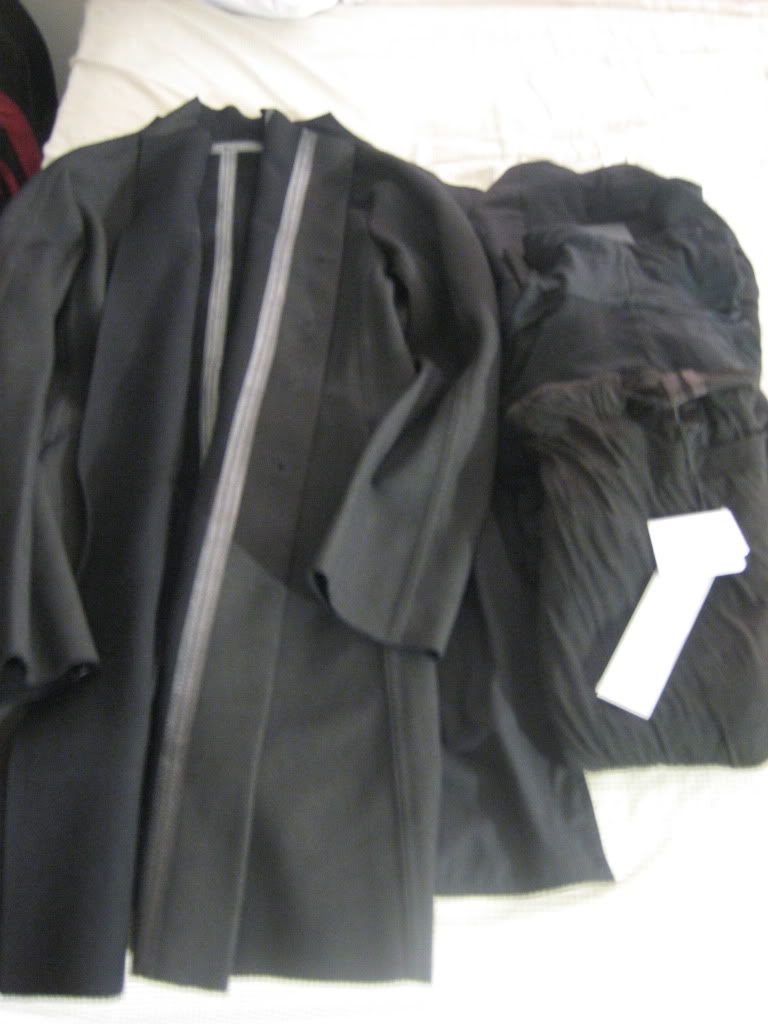 Devoa Cow Neck. Black. Size 4. A bit small for me. Got it from Archive. Wore it once. Has strip of wool insert in the back. Very warm.
GONE
I will be adding some miscellaneous items for cheap. Stay tuned peeps
Quote:
Originally Posted by
eckblk
PF- good stuff. This particular scuba is pretty slim so it may work for a L as well.
Appreciate the good words