Quote:
Originally Posted by
Ivon
Okay, how is it done incorrectly? Is it positioned incorrectly?
Warning: Spoiler!
(Click to show)
He was recommended to me by a SA in a high end shoe department in the Yorkville area. I balked at top taps and a Topy, settling for the heel protector since I am very hard on the heels of my shoes.
it's already incorrectly. the rubber tail is holding up well, normally. imo, it's better to replace them from time to time, than doing this cheap crap. it's not only crap, it destroys the balance of your gait. i don't think that it is worth that.
here's an example of a harder rubber tail done correctly.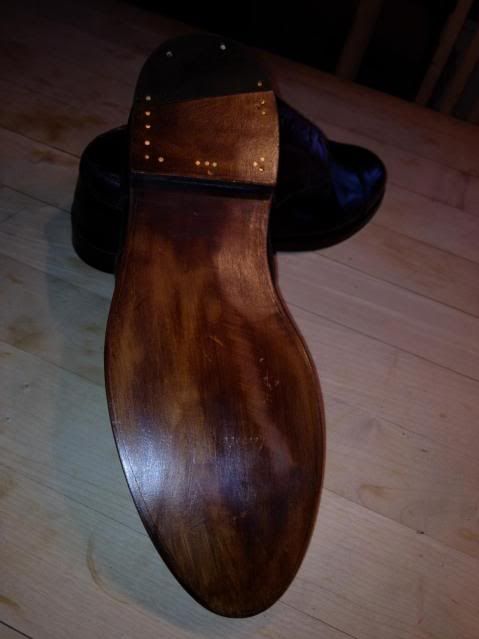 that's what i do, full bespoke from Maftei/Vienna:
Master Kiss including boulevard toe plates:
do you need more help, bro?