No Trades. Paypal Only All items shipped from Vancouver, Canada Pricing in Canadian Dollars Pricing Includes trackable shipping within North America, PM for international. Items Shipped within 2 business days of payment Be assured I am 100% legit. Superfuture username: Larssss Rick Owens "Rick's Jacket" - Size: L -
SOLD
High collared Rick's Jacket. The sleeves on this jacket have been professionally shortened. I am aware that this is blasphemy.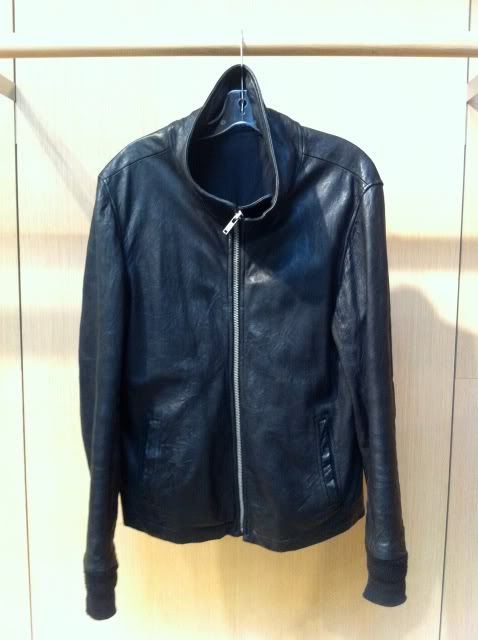 Unzipped
Back
Pocket close up
Tag
Zipper Length: 27 1/2" Shoulders: 19 3/4" (measured point to point at the top of the jacket) Back length: 26" (not including collar) P2P: 21 3/4" Sleeve: 27" (including cuff) Rick Owens Combat Boot - Size: 44 -
SOLD
The definitive rick combat boot from S/S 08 in excellent condition. Lightly worn, with minimal wear on the heel.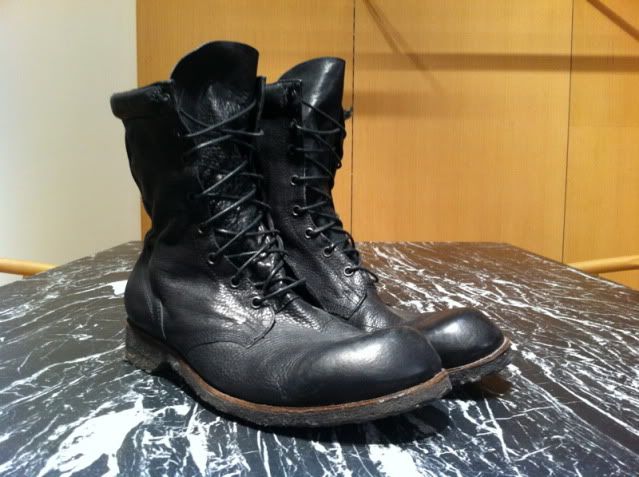 Outside view
Inside view
Sole
Heel wear detail
Rick Owens Boot - Size: 45 -
SOLD
Classic pull on leather boot with stacked leather sole. Lightly worn and in excellent condition.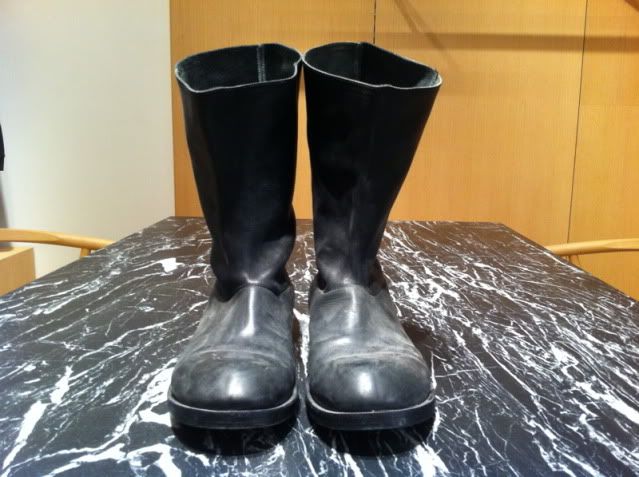 Side view
Sole
Heel wear detail
number (n)ine skinny jeans /FW08? /Size: 3 /95% cotton, 5% polyurethane -
$115
Amazing jeans, get them while you can, since n(n) is not defunct and they won't be making them anymore. Worn and washed but still in good shape with plenty of life left in them. Denim fades pretty quickly by the way.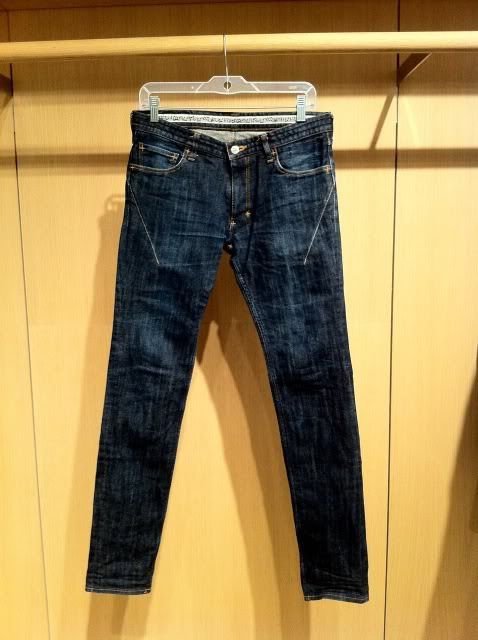 Back
Denim close up
Waist: 16 1/2" Front Rise: 8 1/2 Back Rise: 12 1/2" Inseam: 32" Thigh: 10" Hem: 6 1/4" Rick Owens Aircut Short - Size: 34 -[b] SOLD/B] Classic rick owens aircuts in 100% cotton with heavy textured "waxed" coating. These are as badass as shorts can get.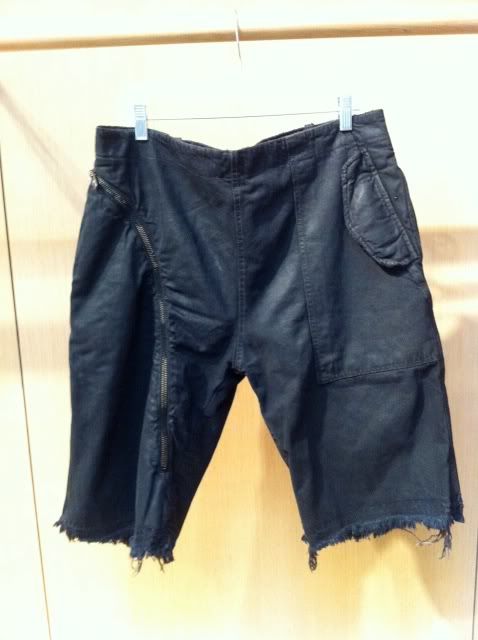 Back
Flap down
Fabric/zipper close up
Waist: 18 1/4" Front Rise: 13 1/2" (including waistband) Back Rise: 17" (including waistband) Inseam: 13 Thigh: 14" (measured from crotch perpendicular to Side seam) Hem: 11 1/2" Dior Homme 19cm - Size: 34 -
SOLD
Brand new, never worn. "Painted Sky" wash on these, I don't think the photos do them justice, they are incredible. It has also come to my attention that based on the measurements these are the 19cm model.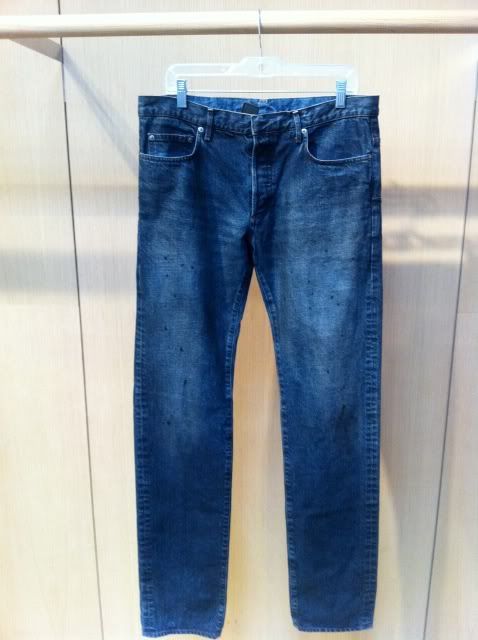 Back
Wash Detail
waist: 17 5/8" inseam: 36 3/4" hem: 7 3/4" Knee: 8 5/8" Thigh: 11 3/4" number (n)ine sleeveless hoodie - Size: 4 -
SOLD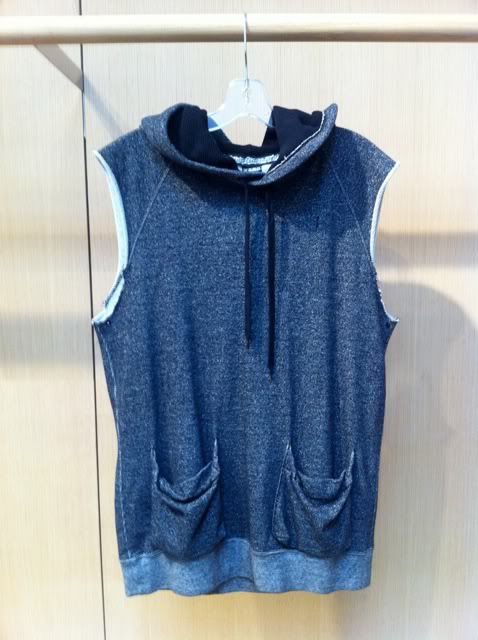 Back
Tag