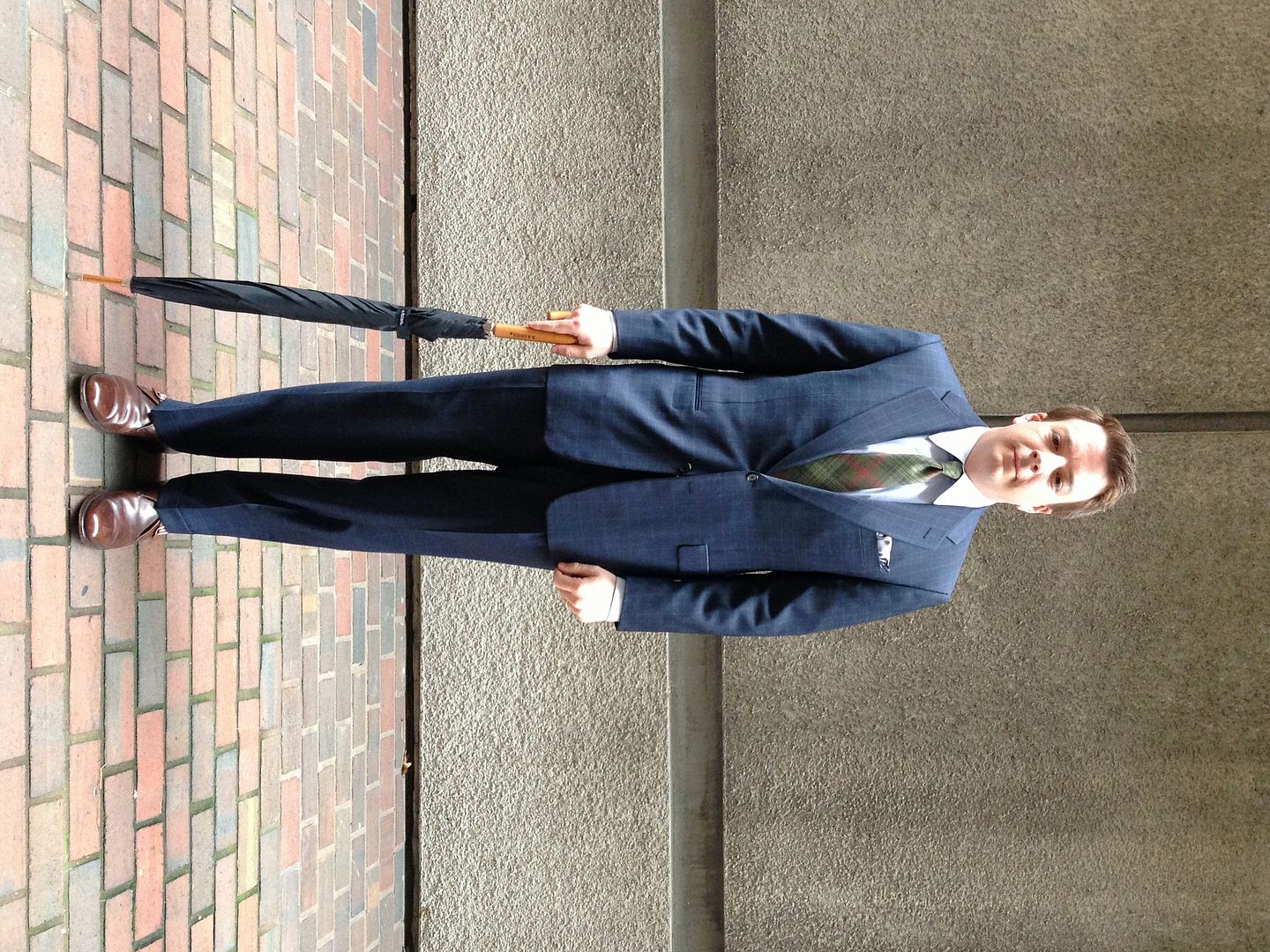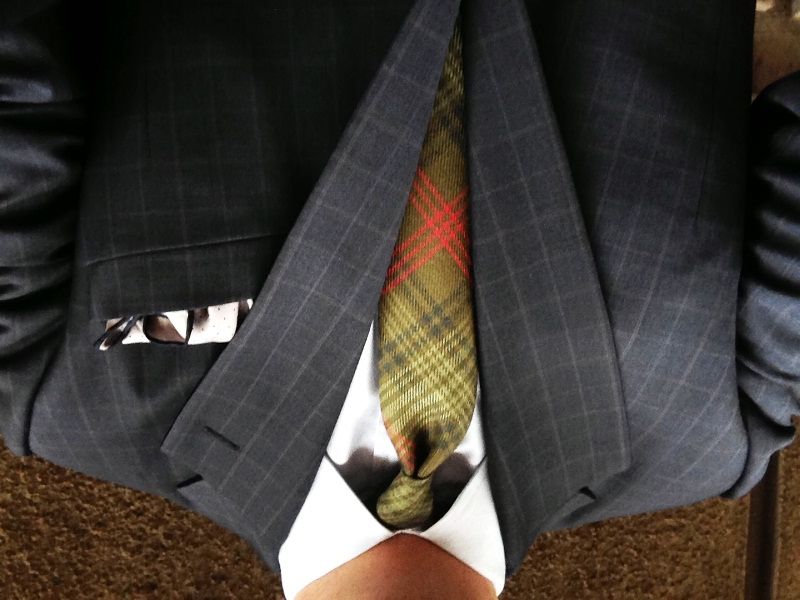 Hickey Freeman suit, Luciano Barbera shirt, J Press tie, Peal (C&J) shoes
If either of these pics show up sideways or upside down, I apologize. The way the iPhone uses EXIF tags to edit photo orientation drives me CRAZY, and I give up trying to fix it. It seems like my computer, my phone, and Photobucket all handle/display them differently. Today they're even showing up different between SF and AAAC.
If anyone knows of an iOS app that will let me edit/delete EXIF data, please tell me.
Edited by Orgetorix - 12/4/12 at 8:34am