Quote:
Originally Posted by
barims
**WARNING: FITTING-STAGE SUIT. 70% COMPLETE. NOT PRESSED**
The feedback thread for in-progress garments seems a little light on feedback recently, so I thought I'd ask you lot for your thoughts
Just returned from my fitting at Graham Browne in London. I have requested a number of adjustments (specifically, the shape of the waist; the thighs and sleeves to remove some of the fullness; the seat of the trousers to have them fall more neatly. I don't think that's a true button pull, but then I am taking a lot of headache pills today), but as this is SF, I'll invite interested parties to offer their own (no nitpicks) and I can bring them up with the tailors when I visit them again soon
The photographs don't serve the faille wool material very well and my rudimentary Photoshopping couldn't bring them to life either (it's an admittedly harshly lit room), but I think the colour is almost accurate, in both cases: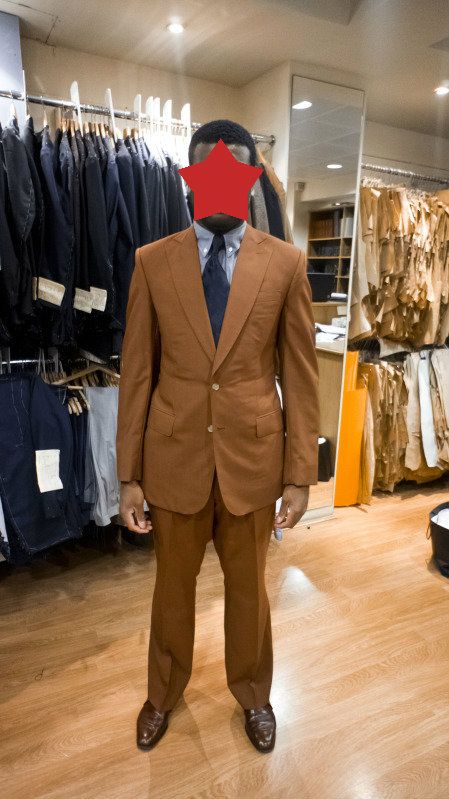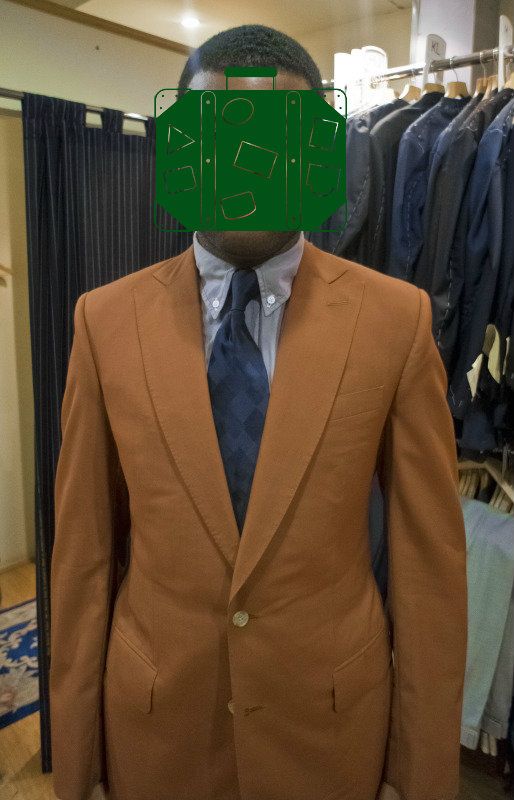 Shoulder needs a bit of left out, everything seems good.