Quote:
Originally Posted by
someotherstyle
New goodie from my tailor. Little late in season but where I am this will still be useable for some time... and yeah I forgot to take pics with the tie still on.
Warning: Spoiler!
(Click to show)
I like this jacket a lot, as I mentioned in the thumbs up box. I want to ask the more knowledgeable members what they think about the way the jacket "hinges" on the button, causing the fronts of lower half the jacket to pivot out from each other a bit, creating flare. Could just be a breeze in the photo, but if not, is this considered an issue or not. I ask because one of my DB jackets does this (to a slightly lesser extent) and though I quite like the effect, I do wonder if it's technically correct or not.
 
Quote:
Originally Posted by
NewYorkRanger
Warning: Spoiler!
(Click to show)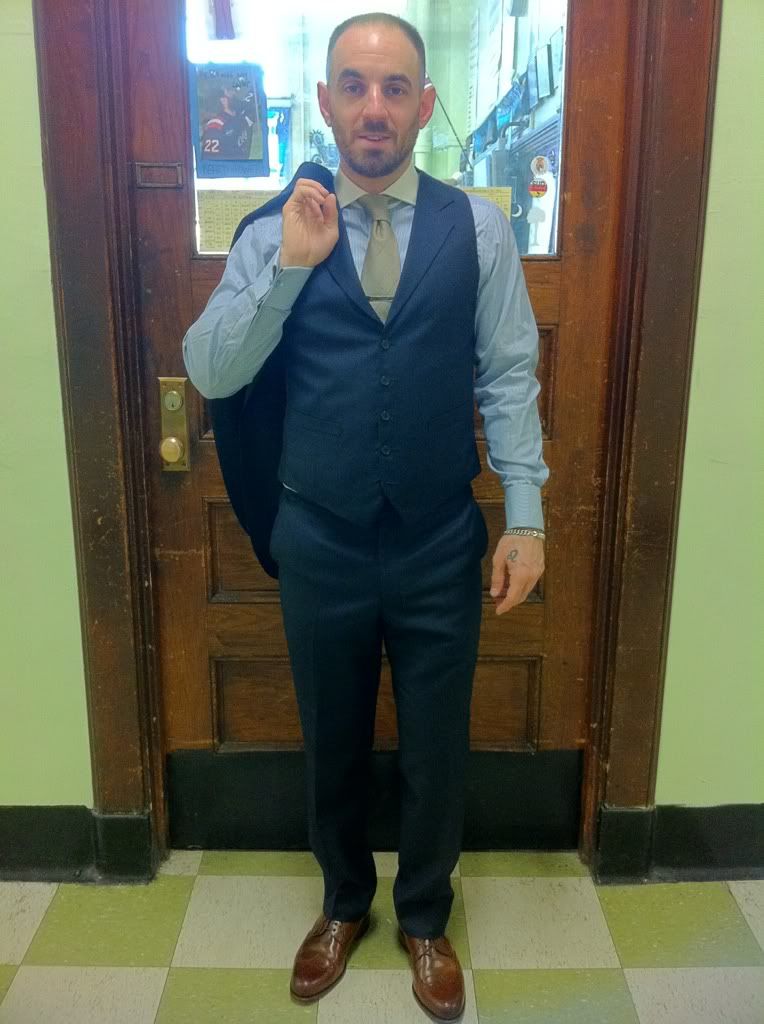 I like the shirt/tie/suit colour pairing. If ever an outfit needed black shoes, this is it, at least from my perspective. Leaving that aside, I suspect life has treated you quite well since you first got the suit. Clothes have an annoying and inexplicable tendency to shrink and become taut in a few places when life is good... ;)
Weather forecast suggested some sunshine in the afternoon, which did indeed manifest for maybe half an hour. Still, any excuse to wear some lighter colours in the middle of winter, including these flannel trousers that I picked up before Christmas but only just got round to collecting from hemming: