[/quote] name="ianGP" url="/t/234255/hof-what-are-you-wearing-right-now-part-iii/17550#post_4968931"]Didn't get too much love with the 2 open buttons on my shirt so I'm going up one
Here's my Sunday:
Warning: Spoiler!
(Click to show)
IMG]
http://i20.photobucket.com/albums/b235/choonzAWR/Sartorialism/FITPICS/Isaia004.jpg[/IMG
]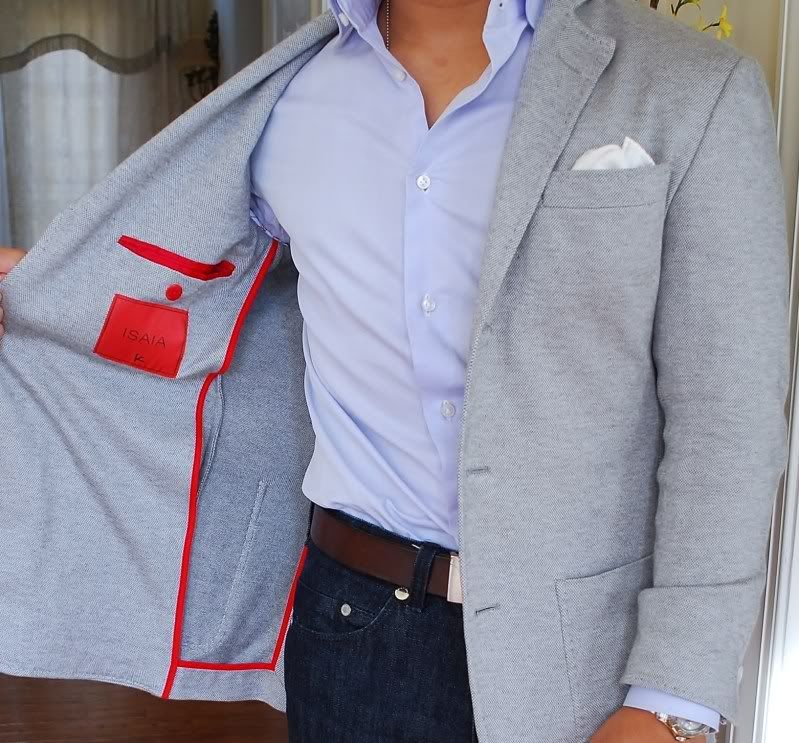 SC: Isaia
Shirt: Borrelli
Jeans: CKone
Shoes: Moreschi
PS: Kent Wang
Watch: Yachtmaster
Methinks the jeans are abit too tapered towards the bottom but that's how they came
I'm waiting for some Borrelli jeans from my tailor to finish being hemmed. Adds about another quarter/half inch at the opening.[/quote]
Much much better... I think this looks great except for how the pockets on the jacket come around the pockets on the jacket come around the front, that said, color,fit,etc are all good...u should cross post in MC casual.