What can I say officer...sorry for partying?!?
A month before my 21st birthday and, of course, the house party I am at gets busted. I leaped out of a bathroom window into a snowbank to try and run away, but guess who was there waiting...
Edit: I do not know how much the ticket will be in total (~$550 from what I've heard). They make students take a class about binge drinking which is another $80, even though the party was off-campus. Party like a rockstar... All prices are with shipping in CONUS. If you need any other pics just send me a PM.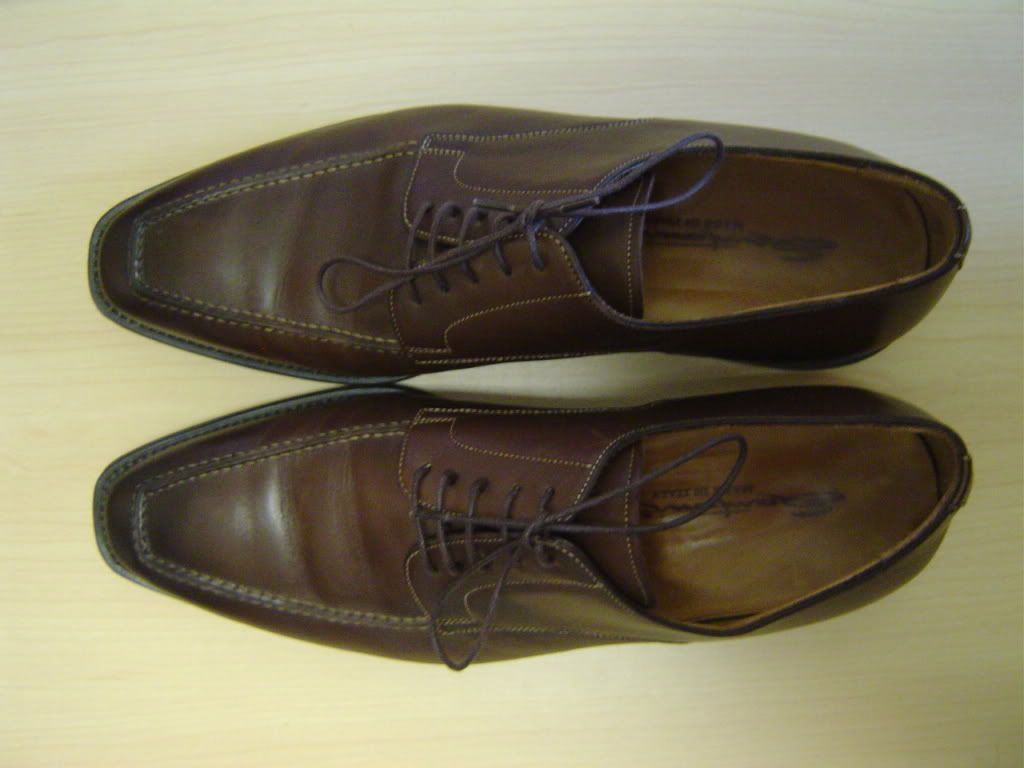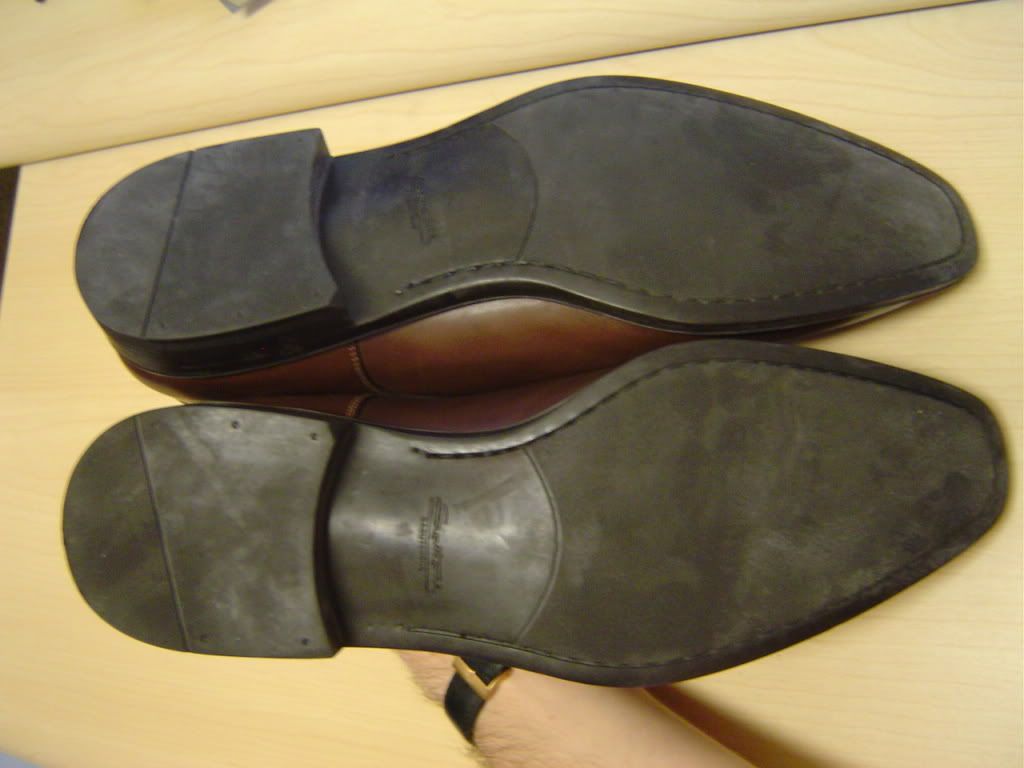 Santoni dress shoes size 10.5D. Made in Italy. They are lightly used, and it looks like they were worn once or twice. They are chocolate brown with some light antiquing at the toe. The leather is incredibly soft! I believe these retailed for around $500, asking $250-->$225-->$210-->$200 Length: 12 5/8 inches Width: 4 1/4 inches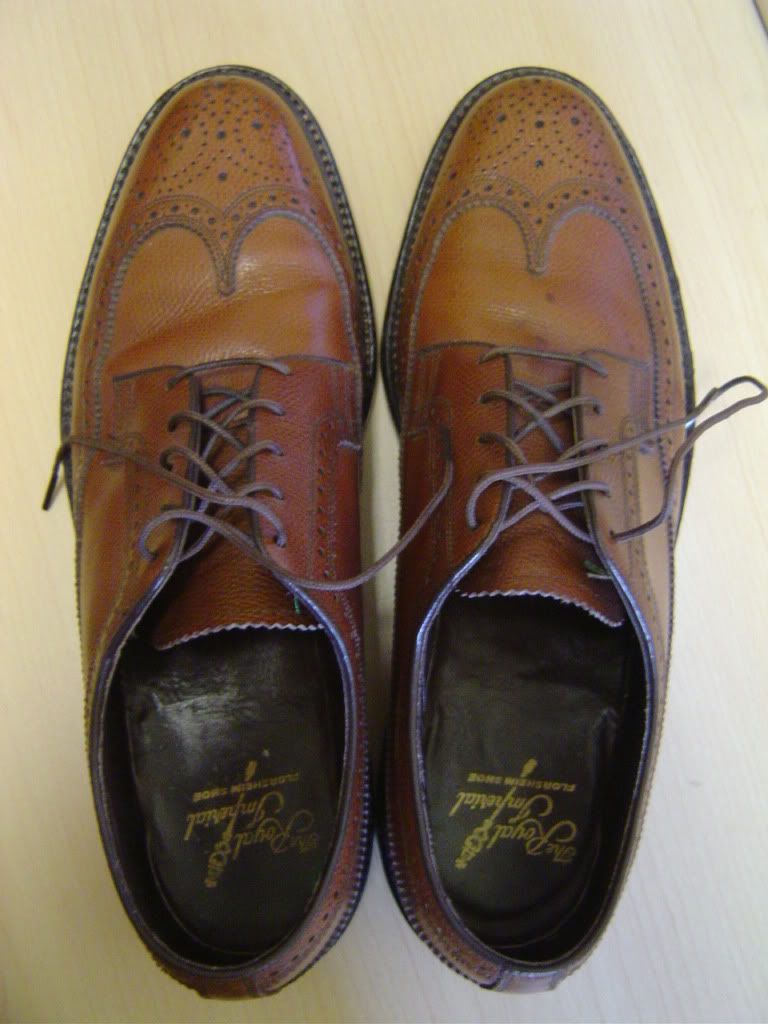 Vintage Florsheim Royal Imperial brown pebble grain longwings, size 10B. These are in fantastic shape and were probably worn a handful of times. There are a few minor water spots on the right shoe above the wingtip. The soles are of the 5 nail pattern, with a rubber heel. Asking $150-->$125-->$110-->$100-->$90 Length: 12 1/2 inches Width: 4 1/2 inches
Brooks Brothers traditional fit non-iron blue gingham dress shirt, size 16-34. Squared off French cuffs, with zero wear or discoloration where the cuffs fold over. No ring around the collar, but there is a last name written in Sharpie at the bottom hem (cannot be seen when worn). Applied placket front, box pleat on the back, front chest pocket, a button at the sleeve placket, and the dry cleaners tag still attached. Asking $35--> $30-->$25-->$22-->$20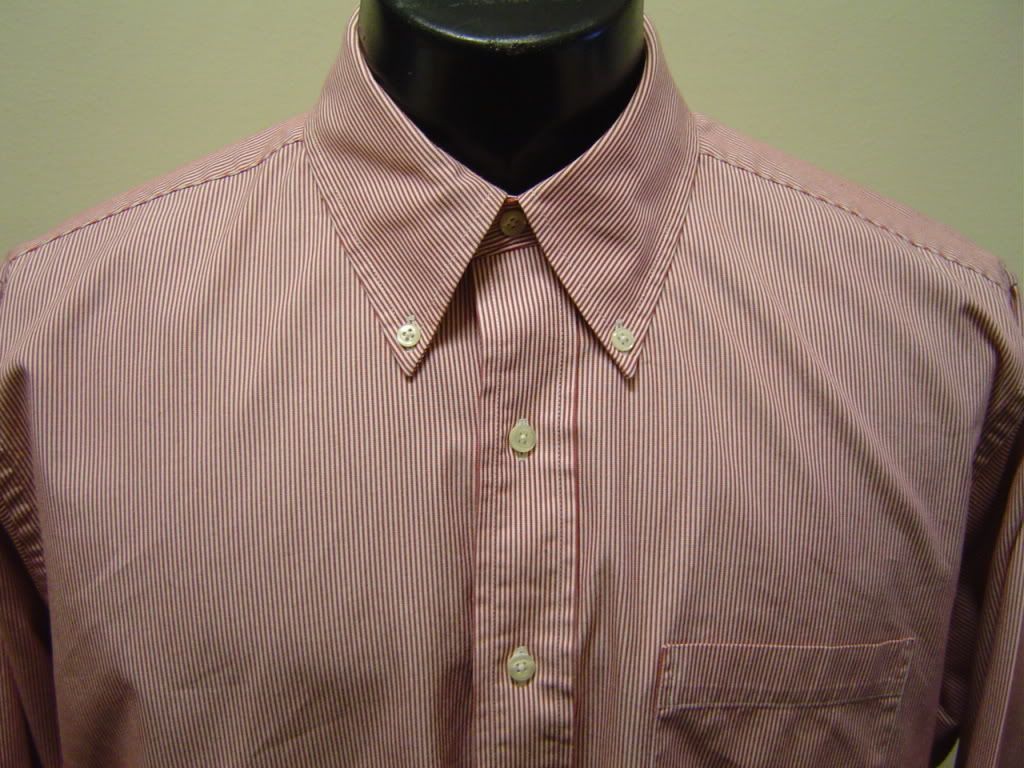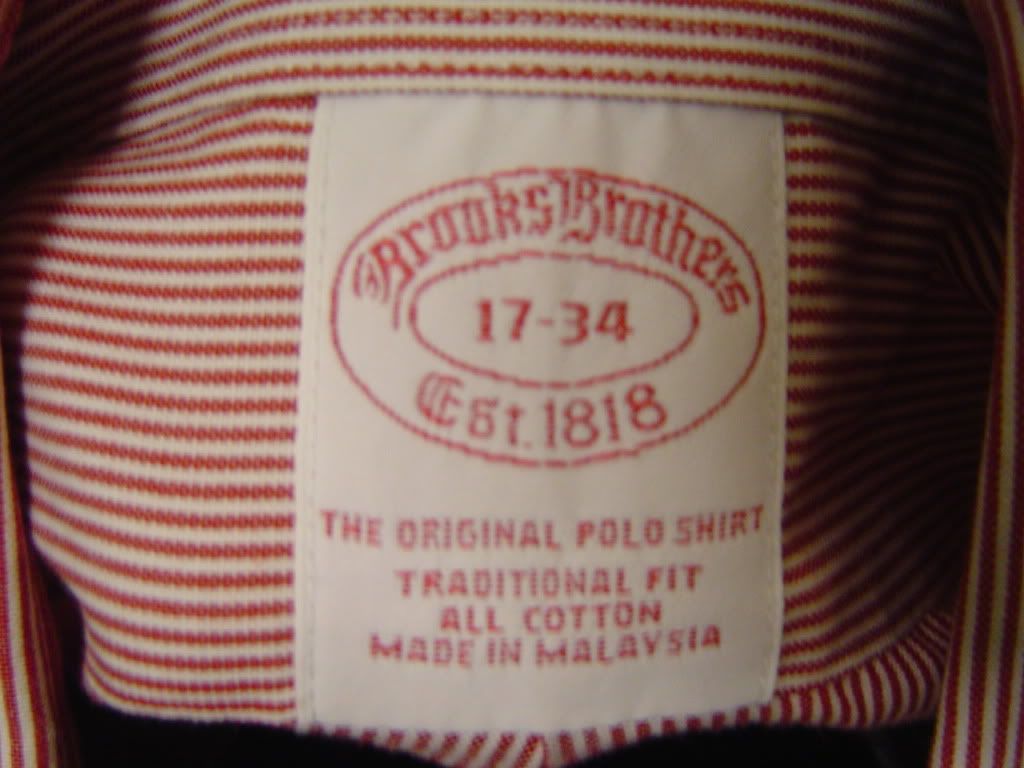 Brooks Brothers traditional fit "original polo shirt" size 17-34, all cotton. It is gently used (worn and washed less than 5 times). There are no signs of wear or ring around the collar. The shirt has a chest pocket, single button cuffs, and no button sleeve plackets. Asking $30-->$25-->$22-->$20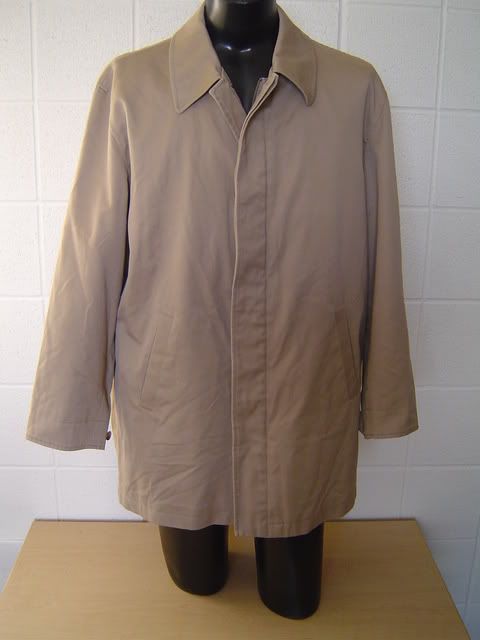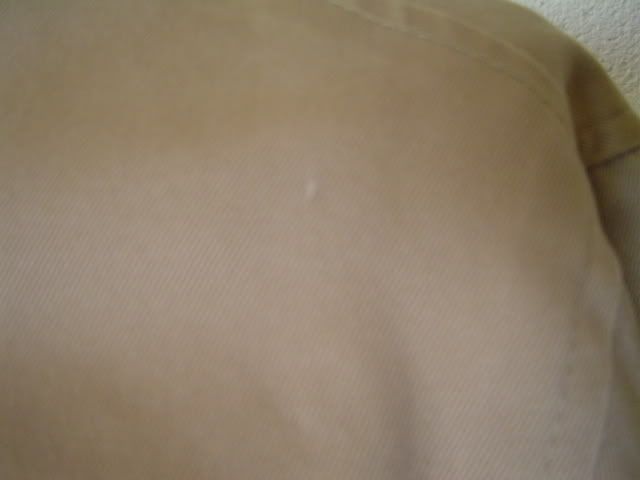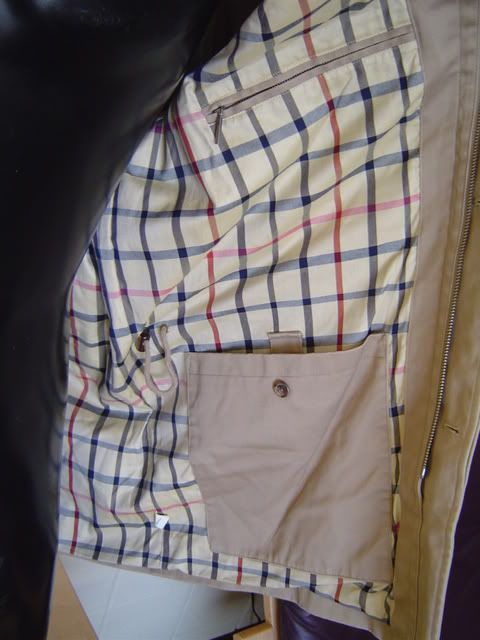 Brooks Brothers 100% cotton twill car coat, size large. It is in like new condition except for a very tiny hole on the left shoulder (a few threads are broken). The coat has a zipper and button closure, with adjustable button cuffs. There are two exterior pockets and four interior pockets including a cell phone pocket. There is a drawstring on the inside if you need to make it tighter. The coat will arrive wrinkled, but a quick steam should bring it back to normal. The first two pictures are the most accurate for color. Asking $150 --> $130-->$110-->$100-->$90-->$80 Measurements: p2p: 26 inches shoulders: 21.5 sleeve: 24.5 length from boc: 34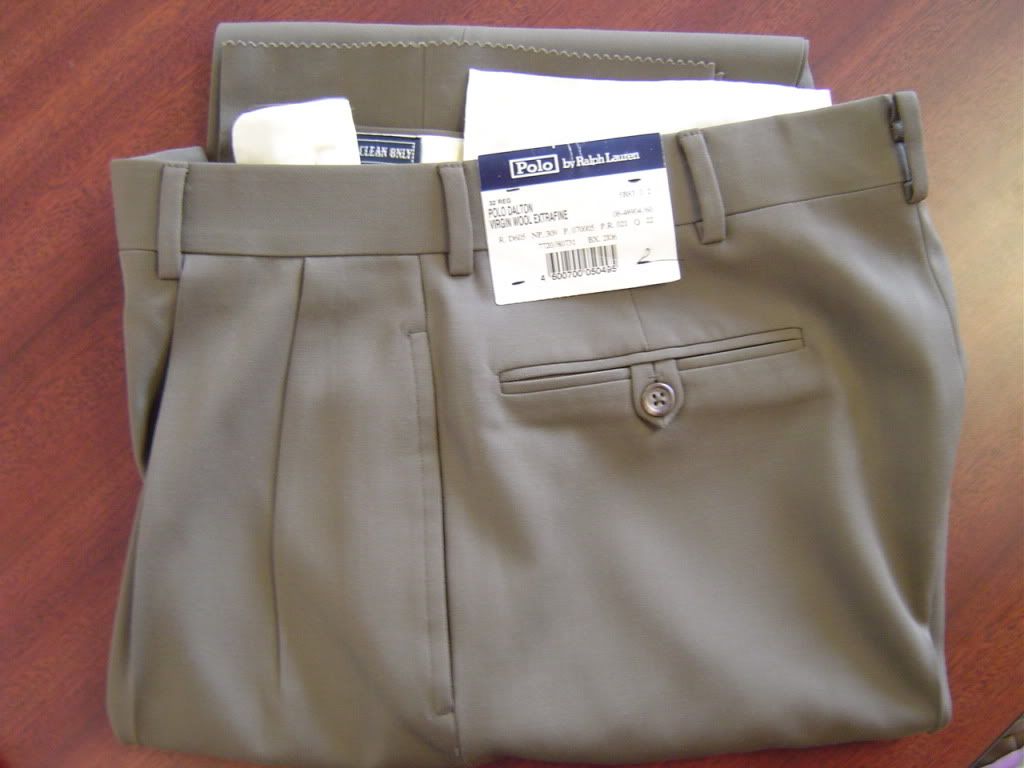 Size 32reg Polo Dalton fit, 100% extrafine wool, double forward pleats, Army green in color. There are some stray white marks near the bottom, I'm sure they can be dry cleaned out (no guarantees). Actual measurements below. Normal retail: $195, asking $38 waist: 32 inches inseam: 38.5 inches
Size 34 reg, Polo Regent fit, flat front, dark green cords, 100% cotton. Actual measurements below. Normal retail: $250, asking $45 W: 34 Inseam: 38.5
NWT Adriano & Sons (made by Caruso) charcoal gray sport coat size 56 EU, 46R. It's dual vented, has a three button closure and 100% wool. Extra buttons are included. The shoulders of this jacket are lightly padded. Perhaps you could try the reverse security guard with this jacket
Asking $260-->$240-->$220 or reasonable offer P2P: 24 sleeves: 27.5 + 1.5 shoulders: 20 Length from BOC: 31.5
Slightly used Trafalgar belt, size 38. It is crocodile embossed Italian calfskin, and made in Norwalk, CT, USA. There are slight scratches along the belt, but nothing major. There is slight memory to the middle hole. It fits waists 36 1/2 to 40 1/2 inches. Asking: $30-->$22