As the subject says, I have a solid mid-grey Costume National City suit for sale. I really wanted this suit to fit but my tailor told me it was going to cost more than I wanted to pay to make it work. I bought this suit as very lightly used and, other than a faint mark on the inside of the right cuff (see pics for detail), it looks to be as-new and without any other signs of wear.
Made in Italy, of course, with lots of handwork throughout, great waist suppression, and very cool pockets. I've heard varying opinions as to whether these City suits are full or half-canvas and I don't have the skill to claim one way or the other. All horn buttons, 100% wool, lining material is not specified.
I've sold a number of items through this forum and have perfect eBay feedback with the same user name. Please contact with any questions. I'm always willing to look at reasonable offers. I'm also willing to trade for a comparable staple suit. I wear a slim 38R (basically the jacket I'm selling with shorter sleeves) and as close to a 15.5(flat)x31.5" trouser as I can get.
Jacket Measurements:
Two-button, dual vents, minimally padded shoulder
Shoulder seam to shoulder seam across the back: 17.5"
BOC to hem: 30"
Sleeve: 27"
Pit to pit: 20.5"
Waist: 19"
Trouser Measurements:
Inseam: 31.5" plus 1.5" under<-Actually, it's doubled over and then some so you could let these out close to 3" with tailor's tape
From waist: 40.25"
Waist: 16.5" with room to let out
Leg opening: 8"
Retail in the neighborhood of $1500-1600. Asking $485>>
Sold
(Paypal personal) boxed and shipped CONUS by tracked USPS priority. Overseas at cost.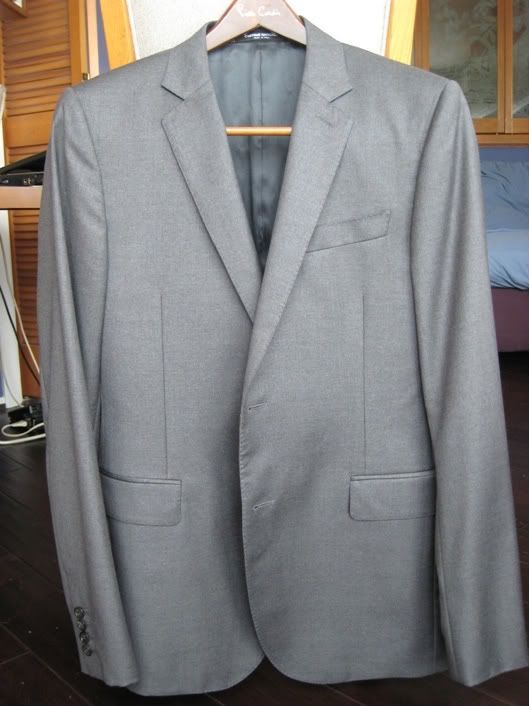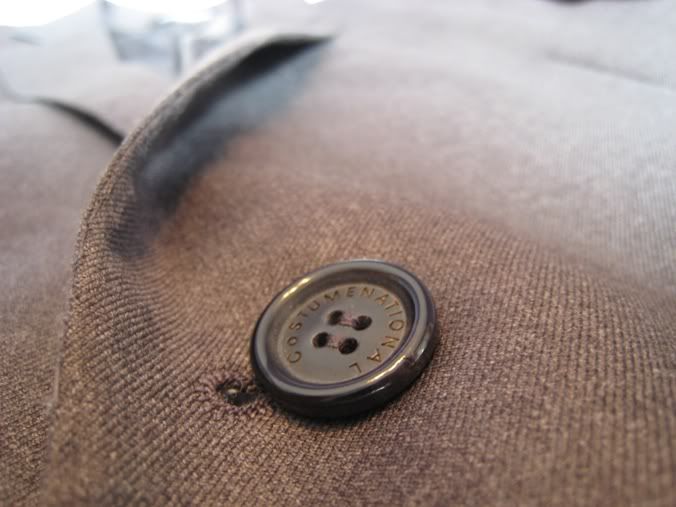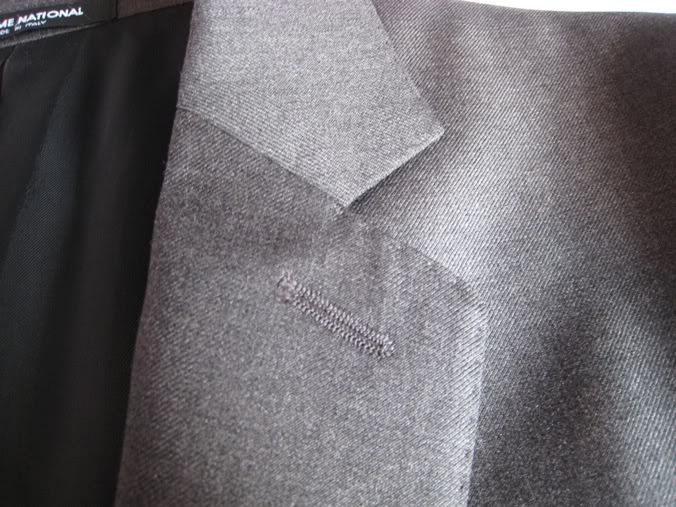 Faint mark is on the bottom right of the image. It can't be seen when the cuffs are buttoned and if your dry cleaner can't get this out, you should probably find a new one.