Hey all, just putting up some things for sale to clear up some space in my closet. Had to borrow a friend's camera to take pics, so if you would like different pics, they will be of iphone quality.
Paypal only, add 3% or mark as gift.
2) Our Legacy V neck Alpaca Knit sz M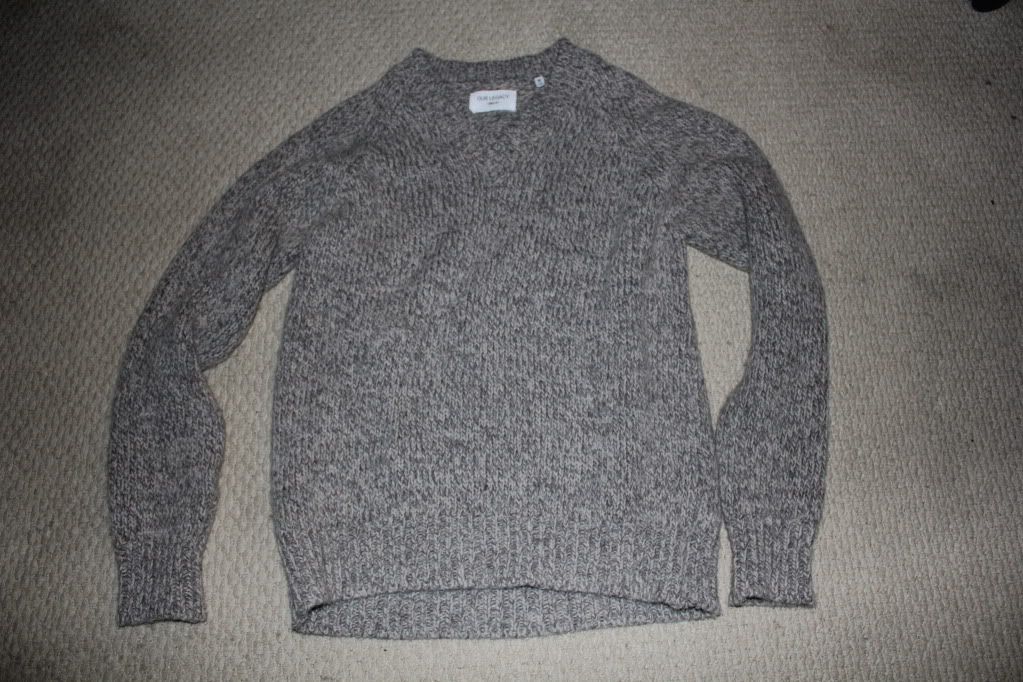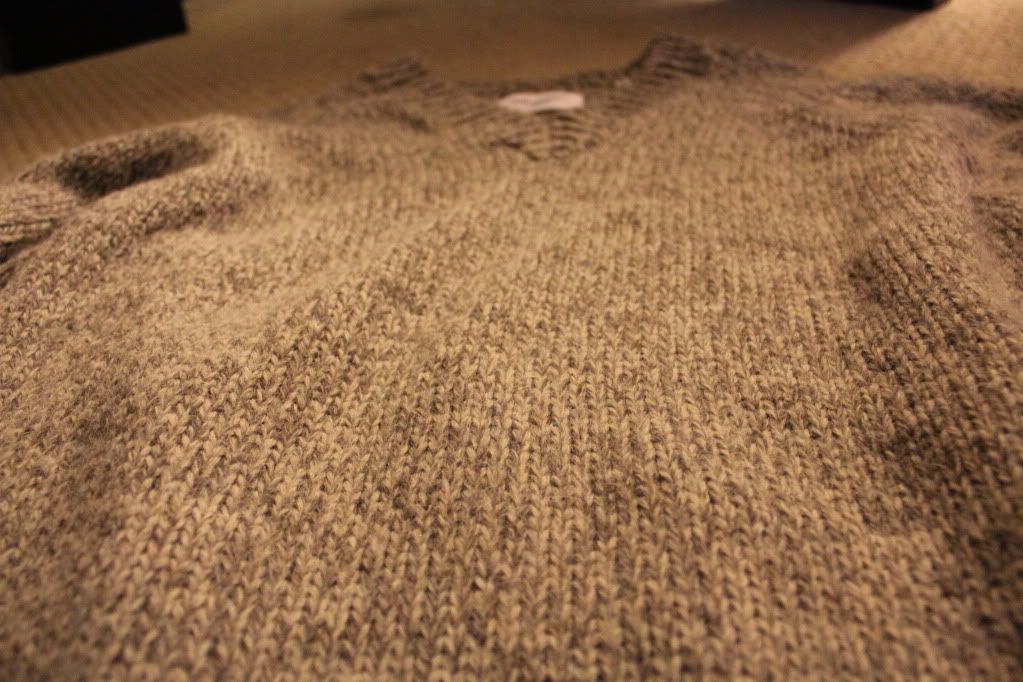 50% alpaca, 30% wool, 20% acrylic Wonderful melange knit, never worn by me. No pilling, in absolutely immaculate condition.
$110 -> $105 -> $100 -> $95 -> $90 -> $85 -> 80 shipped ConUS.
4/02 adds:
3) Our Legacy Red Oxford sz L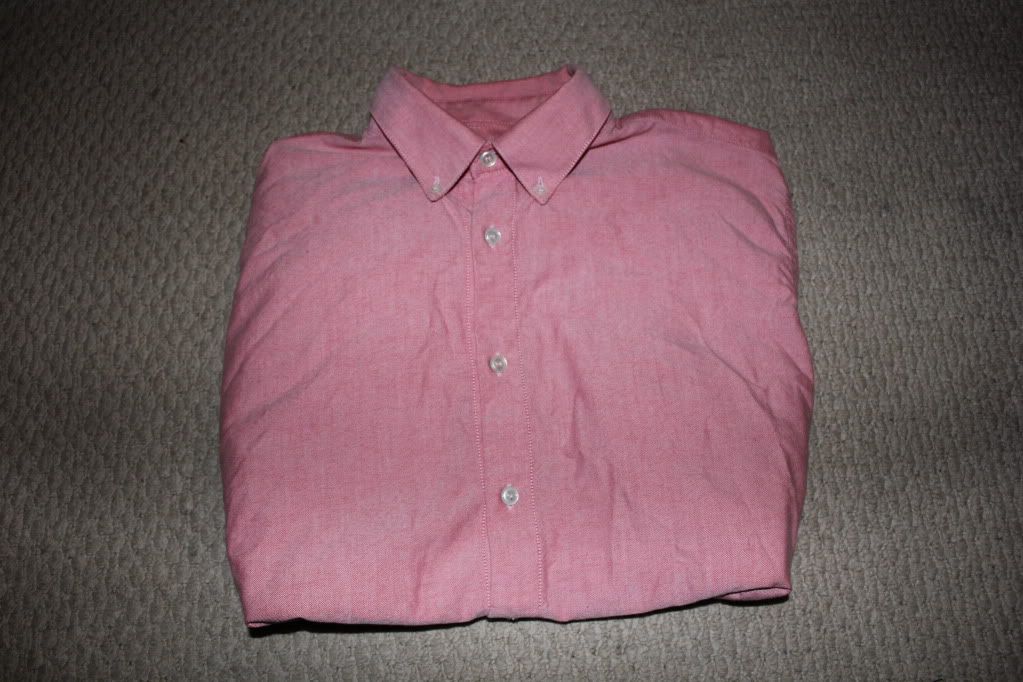 Admittedly, this shirt takes on a slightly pinkish hue, however it's because it's an oxford and the weft? (or maybe the warp) is white, whereas the warp is red, so combined they give the effect of a more pink color. Purchased BNWT a couple months ago, has since been worn by me not more than thrice.
$100 -> 95 -> 90 -> 85 -> 80 ->75 -> $70 shipped ConUS.
6) IC: Ervell Pocket Sweater in Royal Blue sz M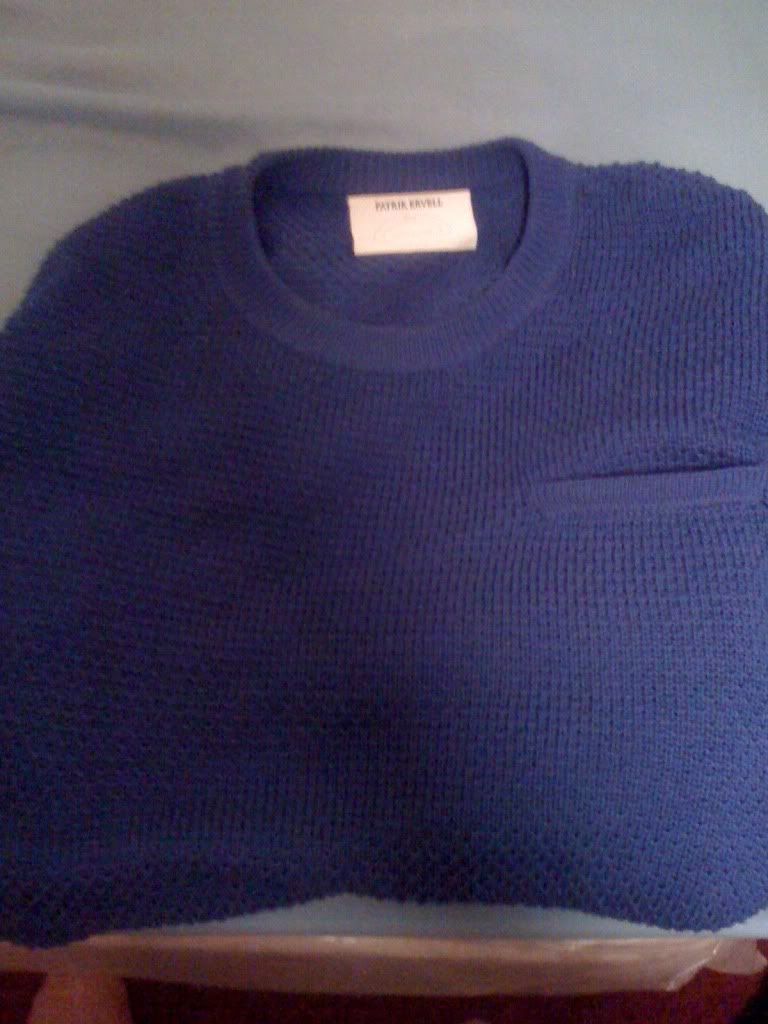 7) IC Alden Tan Suede Flex Plaza Wingtip Boots
In size 11, as shown here on the
LeathSoul site
Outsole is in fantastic condition, and the insole is immaculate. Stored with shoe trees. Has several scuffs on the suede however( I don't baby my suede, and it's much easier to dirty than leather any ways). If there is any sort of interest I will post up my own pics.