UPDATE

: To those who've requested confirmation on sizing and measurements, I will double-check and confirm tomorrow as the jacket is not accesible at the moment. Will verify in this thread and contact all interested parties by PM. I forget if I measured the shoulders along the contour as I normally do, or along back seam; so I will grab the tape tomorrow and check up on it. Thanks everyone!


EDIT: I apologize for the sloppy measurements I had previously posted! I must've measured dozens of articles of clothing on this day and obviously confused the numbers and typed mis-information. I hadn't realized until people starting drawing attention int he comments below. Please note that I've since gone back and taken precise measurements with the utmost accuracy. Please see below for correct sizing!
UPDATED SIZING

:
Shoulders measured along the contour (and NOT across the back) measure 20.5 proper

Chest is 21"

Sleeves measured from the inside are 18"

Sleeves measured from the outside 26"

Overall Length (down the back center seam) is 30.5"

I will post more photos as soon as I recharge my camera's battery as the color is inaccurate. The jacket is actually a very rich chocolate brown. Four football button cuffs and concealed button collar, bottom stiched rear center vent and reverse belt feature, two side flap pockets, left breast pocket.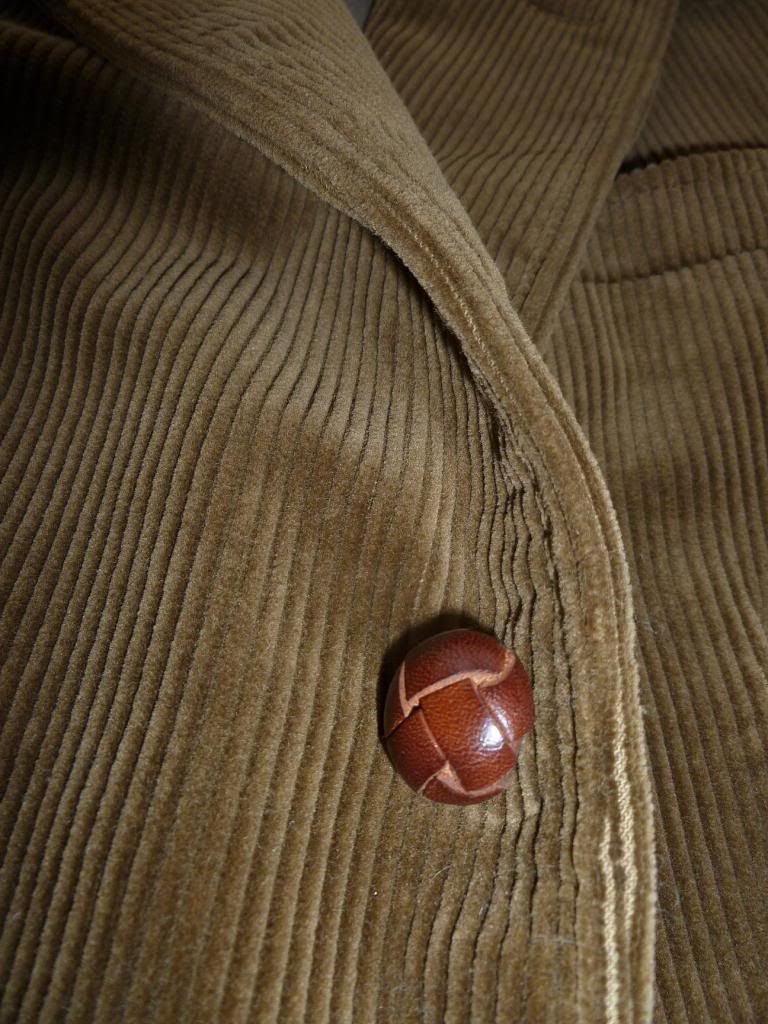 EDIT: This is the correct color (problem with my camera's flash!)
Inside extra buttons:
Inside collar: