So my previous thread is too old to edit and I've added two more items of interest. Also dropped prices. Paypal Personal or +3%. Many members here can attest to my past as a good seller. I know there's the nat nast pants for free, but where I can, I will also pass along shirts or other things for people who buy stuff. I know I have a couple etro shirts and other knicknacks that I'm too lazy to deal with that I will probably ship to anyone who buys stuff from me. LARGE DISCOUNTS FOR MULTIPLE PURCHASES. My time is more valuable not going to the post office to ship out one item!
NEW ITEMS: NWT Chocolate Brown Mabitex's. Think they're too slim for me. Got a good deal on them, will pass along. Size
48
. Asking $
35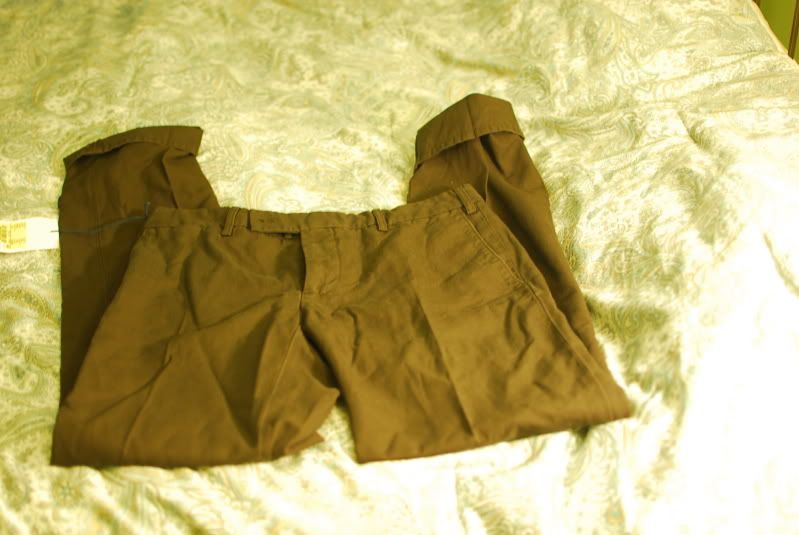 Hermes Equipage Eau de Toilette. Picked this up recently from a fellow board member, but I think it gives my fiance allergies. Has a great scent, very classic. Asking $
60
. Basenotes:
http://www.basenotes.net/ID26120577.html
.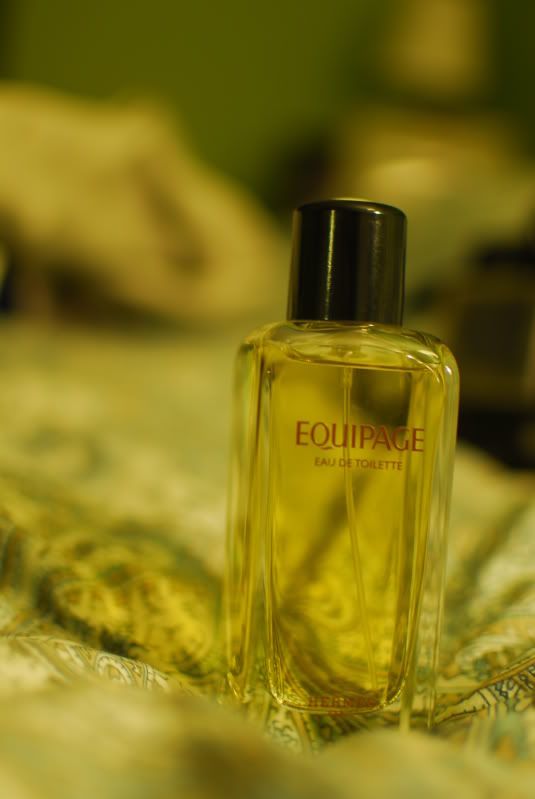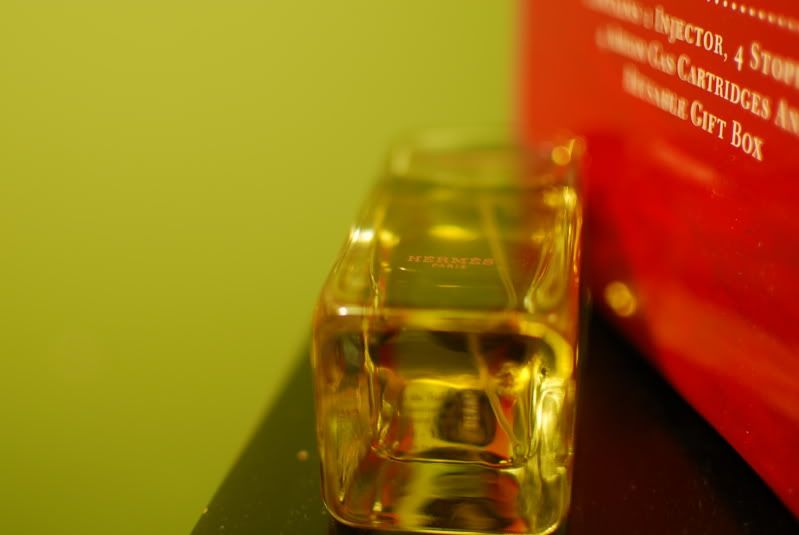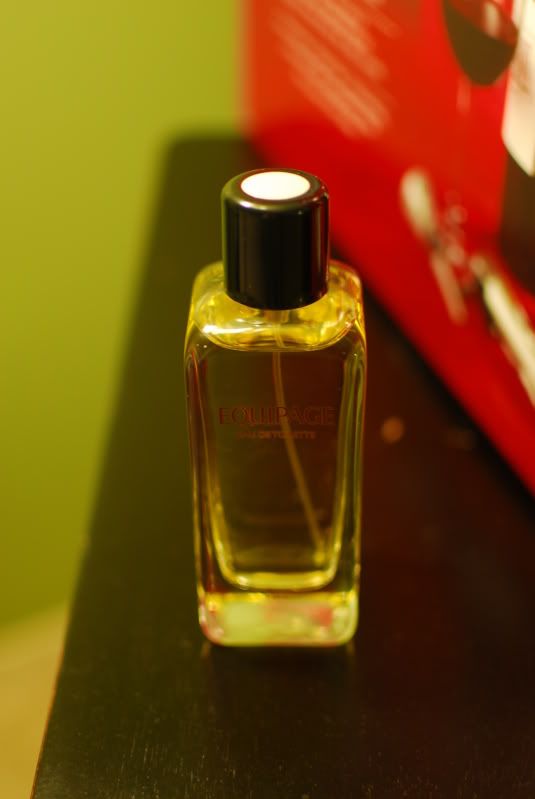 Another freebie for anyone who wants - size 34 Theory pants.
I also added two pictures showing that there's about 1.5" of extra material on the cuff of the Brunello SC I'm selling below.
ADDED
4/15
Season appropriate size
50
Brunello Cucinelli SC with suede elbow patches in a light brown with subtle pinstripes (see last picture). Beautiful jacket, unlined. This is pimptacular. Sleeves have been shortened, but otherwise basically brand new. Pit-2-Pit: 21", Shoulders: 19", Sleeves: 24". Selling because I have a basically identical one already. This is also 95%/5% cashmere (much more expensive than the cotton SC's), very soft. Asking
500->485
.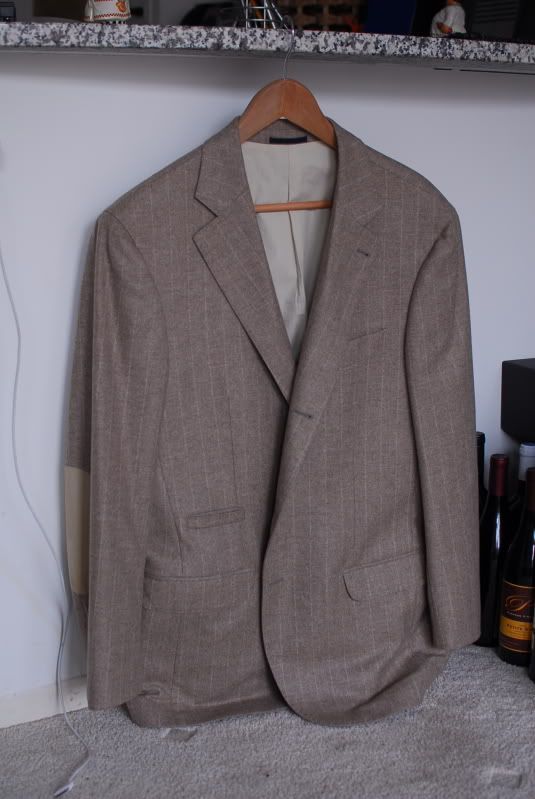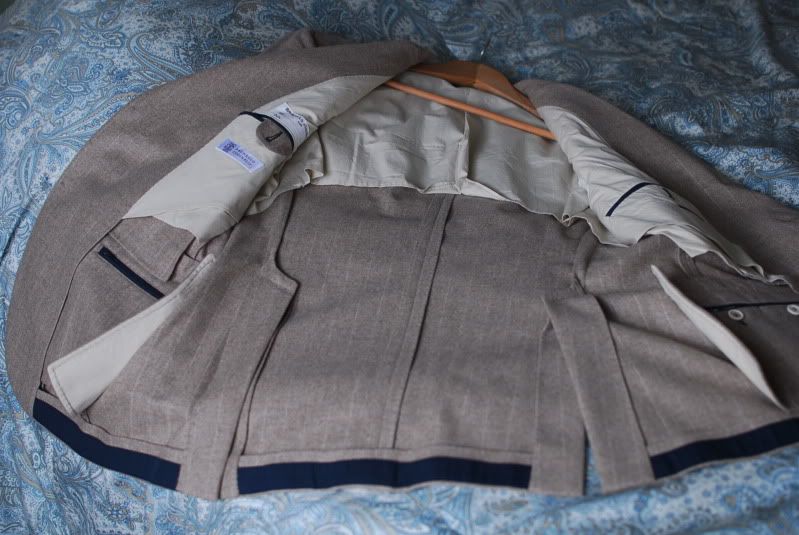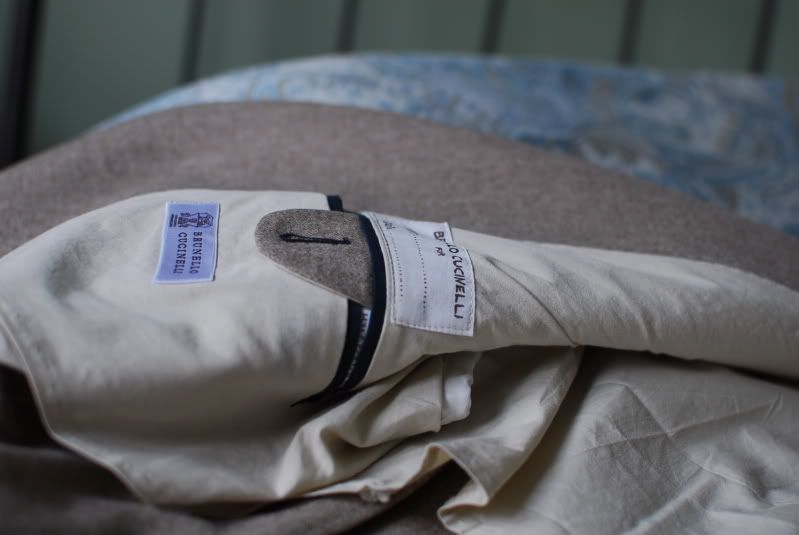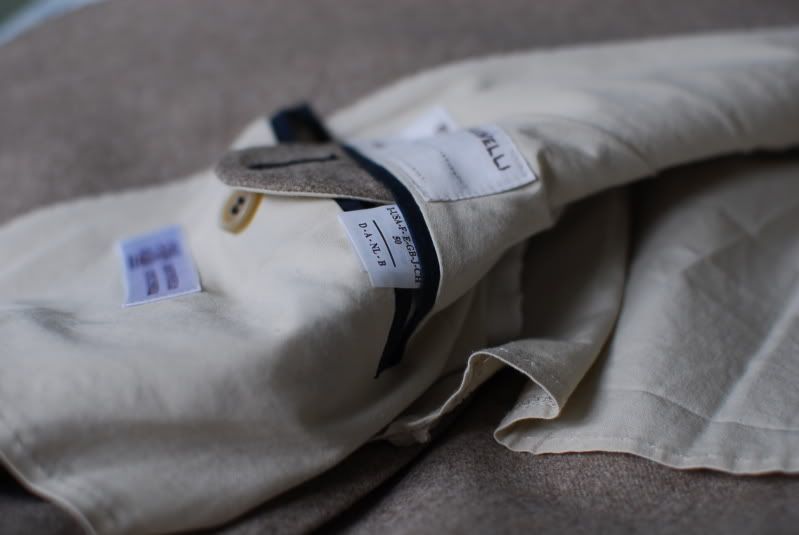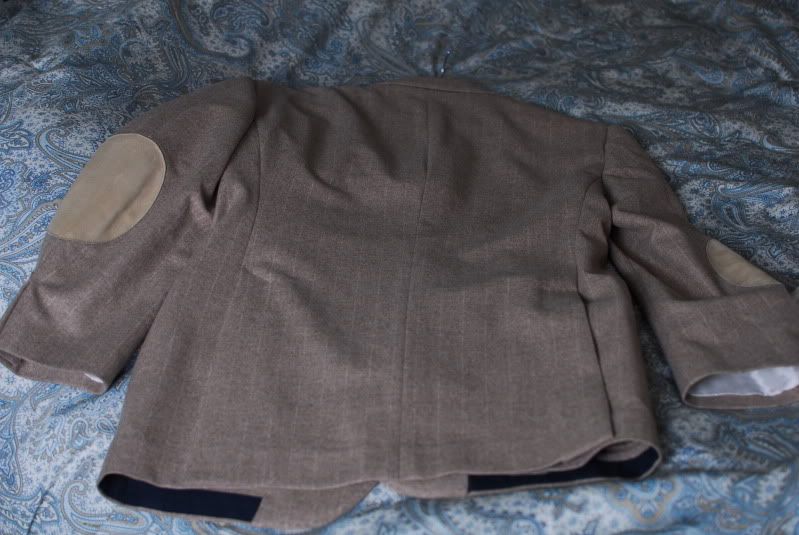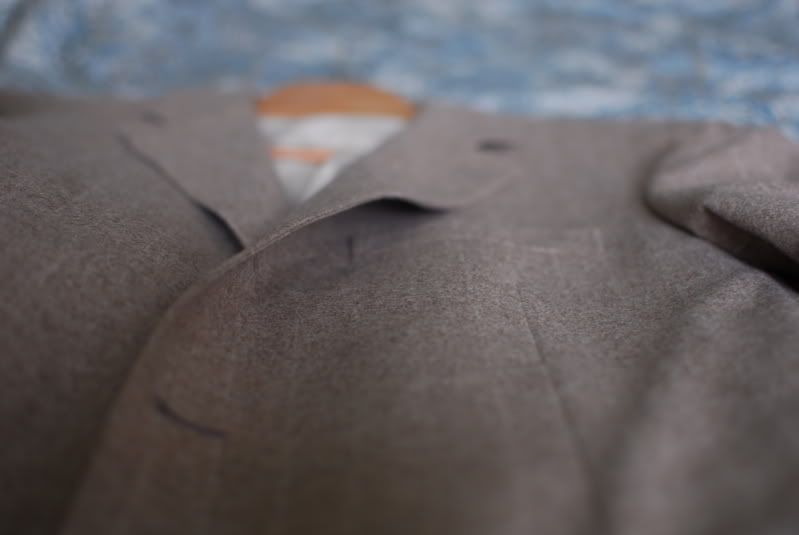 What you missed!
BBBF shirt BB3.
Donated
. Contrast colored collar and french cuff. Bit wrinkly, I fixed one of my dressers and found this lonely guy at the bottom below some spring jackets. NWT, never worn, still has the cardboard collar stay. RLPL double vented, double breasted jacket, made in England, size 40R. Chest: 20.5", Waist: 18.75", Sleeves: 23.5", Shoulder: 18.5". Navy blue, 100% wool. Fits like RLPL does, with padded shoulders slim waist, nice skirt. CHEAP. Asking
SOLD
. Ike Behar Sportcoat, NWT size 38. This is a great coat, well built, stylish. Still has shoulder basting and the dual vents are still sealed. Chest: 20.75", Waist: 19", Sleeve: 25", Shoulder: 18.5". Asking
SOLD
First up is a leather Belstaff Aviator Jacket, NWT. I also have a pair of Tods shoes size 12.
SOLD
. Loro Piana 100% Cashmere Vest size
50
. Beautiful, not much more to say. Dry cleaned after last wearing, great for spring. My idiot dry cleaners pulled on the buttons so they're a bit loose, but they are all there. Fits 38-40. Asking
SOLD
. Generic 100% Cashmere Sweater. This is a heavy, well built sweater. I got this on the forum last year, wore it a couple times and now have too many cashmere sweaters. You won't be disappointed with this one. Asking
SOLD
. Chest measures 22", but again it's pretty thick so fits slightly slimmer. Something
Claimed
if you more than any 1 item above. Nat Nast pants size 34. A BNWT Cucinelli 95/5 Wool Cashmere sportcoat size
50
. No suede elbow patches in a very handsome cloth. 3/2. Feels much softer than 95/5. I have a similar SC with the elbow patches and this one has a nicer lining (silk vs cloth) and additional pockets for storing stuff. Retail is $2,700. Yours for
SOLD
shipped CONUS. P-2-P: 21", shoulder: 18.5", Sleeves: 25.5" Stefano Ricci Shirt (added 3/24). Wifey dry cleaned this, and I got it back yesterday which is why it wasn't included in the original post. +1 for you because it was just dry cleaned! Great shirt from the legendary Ricci. Don't even want to guess at what retail for this was, but it's a very impressive shirt. Contrast collar/french cuffs. Size 15.5, and fits appropriately. This doesn't fit like men's spanx, but definitely not baggy. I'd say it probably fits closest to the old Borrelli euro-styled shirts. Asking
SOLD
Two nice dress shirts - Kiton and RLPL, both size 40. Asking
SOLD
for the Kiton and
SOLD
for the RLPL. Both were just dry cleaned. Chest/Sleeve/Shoulder. Kiton: 22/25.5/18.5.