4) BNIB with trees Vass austerity wingtips. Black. F-last. Size 43. Fit is pretty much US 10D IMO. Seamless heel counter
$640 + shipping / pp fees
Final drop to $600 + shipping / pp fees, or take a shot on ebay where they are listed and ending soon
http://cgi.ebay.com/ws/eBayISAPI.dll...STRK:MESELX:IT
(If you do go the ebay route, PM here to let me know if you won)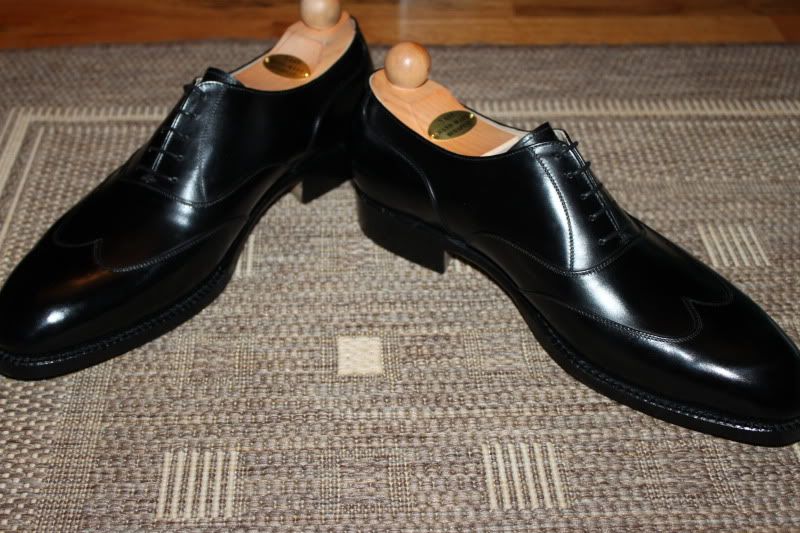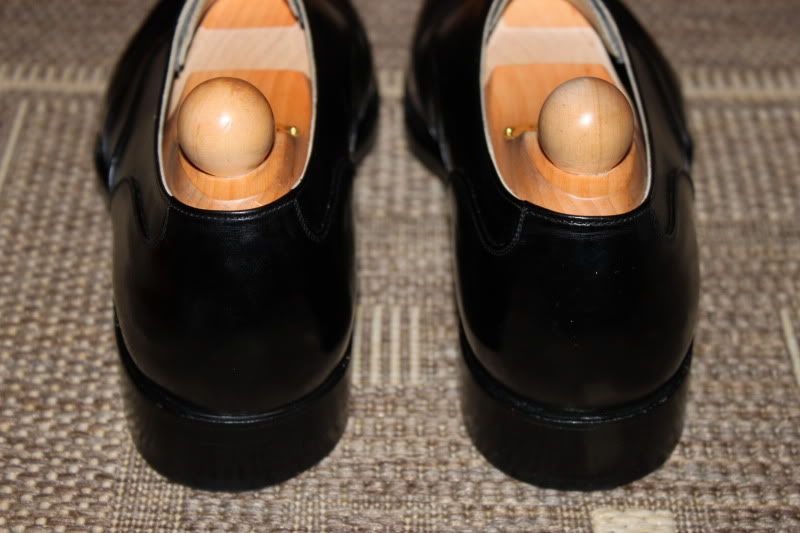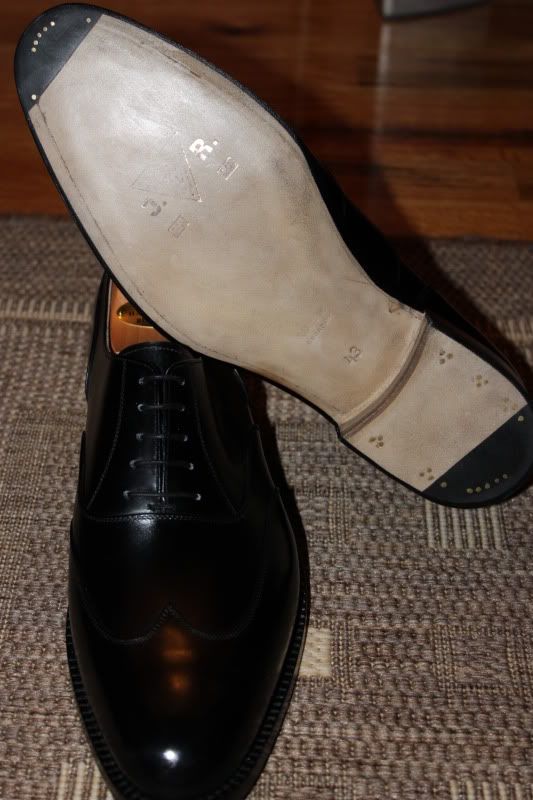 1) BNIB John Lobb Brackley. Chestnut Museum calf. Size UK 8E (~US 9D). 7000 last.
Please note - for some reason, the left shoe is a little darker than the right shoe. I would think someone with better polishing skills than me could even it out, but I'm not sure. Other than that, they are pristine.
SOLD CONUS. Includes box, bags (NO trees)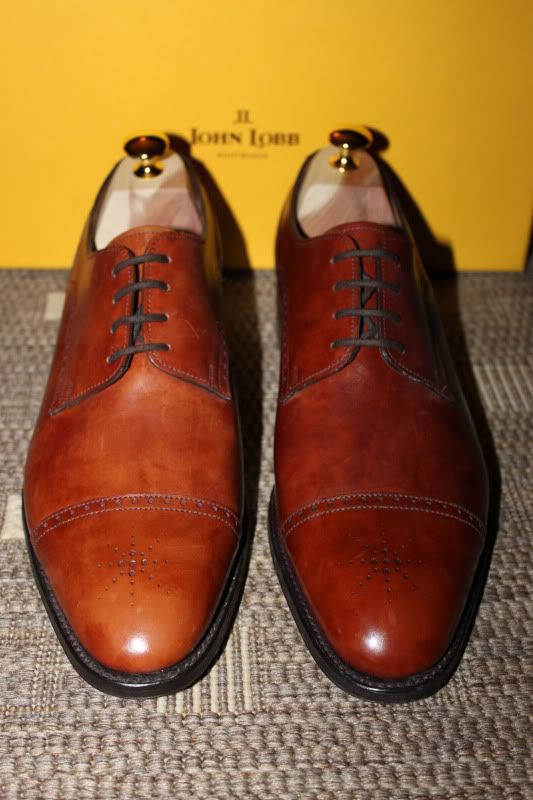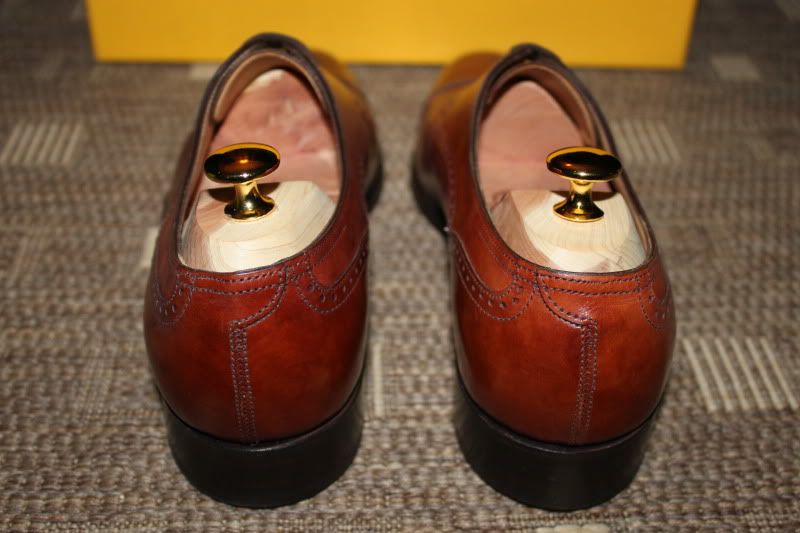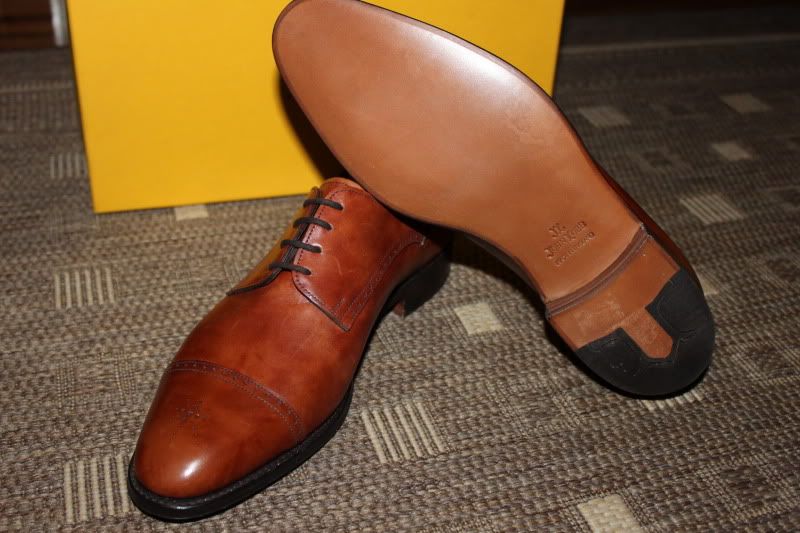 2) John Lobb Brackley. Worn 1x. Chestnut Museum calf. Size UK 8.5E (~US 9.5D). 7000 last.
Extremely minimal wear, as evidenced by the sole/uppers/insole.
SOLD shipped CONUS. Includes box, bags (NO trees).
My size, so may keep as the color is phenomenal.
(Note - the little "thread" you see in the pics is a piece that fell of the brush I was using to clean the shoes, NOT a loose stitch or anything like that)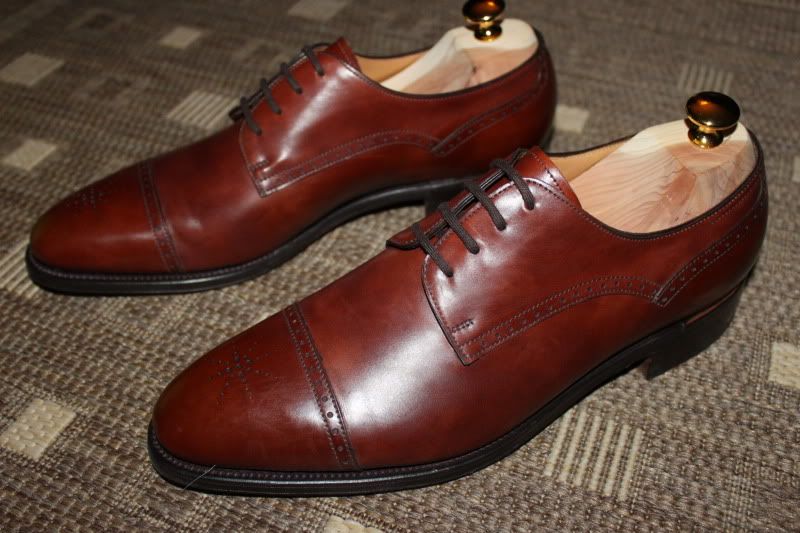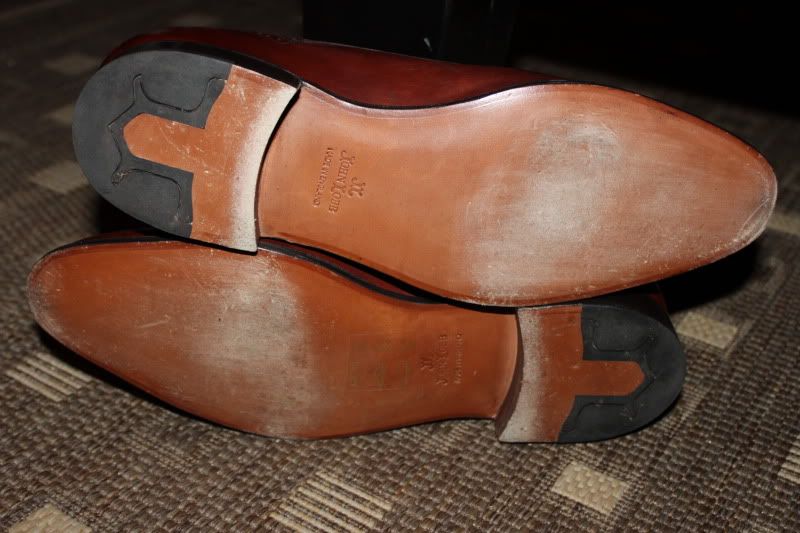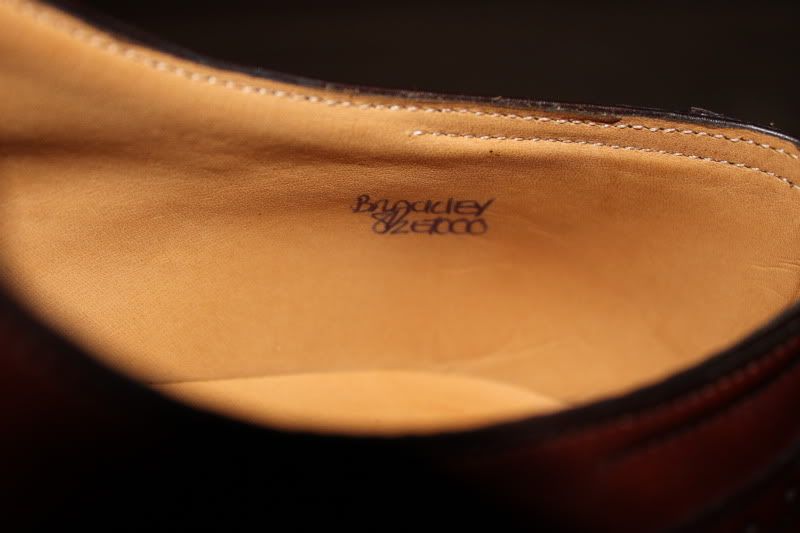 3) John Lobb Borsa NST. Dark brown buffalo meleze (kind of a pebblegrain calf). Size 9E (~US 10D)
Not quite sure of the last - appears to be 8695, but I don't think the actual last is listed inside (see pic). Dainite soles.
Excellent condition. These were sold to me as New without box on ebay, but I'm pretty sure they have been worn at least once (most likely more). I am currently pursuing other means to return them for refund, but for now I would see if anyone is interested in them, as they are great shoes that are slightly too large for me.
SOLD CONUS. (shoes only, no box/bags/trees available)
[IMG]
http://i391.photobucket.com/albums/oo360/theyare/IMG_2519.jpg[/IMG
[IMG]
http://i391.photobucket.com/albums/oo360/theyare/IMG_2520.jpg[/IMG
[IMG]
http://i391.photobucket.com/albums/oo360/theyare/IMG_2521.jpg[/IMG
[IMG]
http://i391.photobucket.com/albums/oo360/theyare/IMG_2523.jpg[/IMG
[IMG]
http://i391.photobucket.com/albums/oo360/theyare/IMG_2524.jpg[/IMG
[IMG]
http://i391.photobucket.com/albums/oo360/theyare/IMG_2525.jpg[/IMG
[IMG]
http://i391.photobucket.com/albums/oo360/theyare/IMG_2526.jpg[/IMG