Shipping:
If the US, shipping in a padded bag is $65 by EMS or $35 by Registered Post. In a box, it would be $78 by EMS and $48 by Registered Post. These costs are without insurance and there is also a $9 security surcharge imposed by the US. Registered Post comes with proof of postage and is very reliable but is not trackable online and has limited insurance (however, Australia Post can track it down in the event something does happen to it). If buying both SCs, will ship at the same price as one.
***
Unworn Borrelli 38S Navy Sportscoat
Asking
SOLD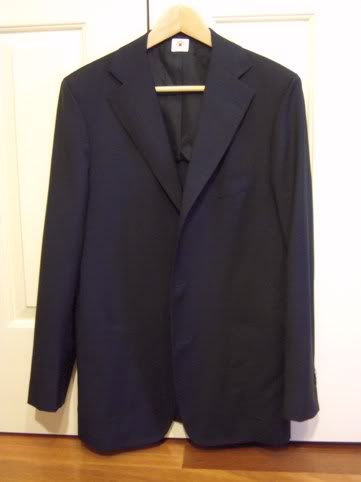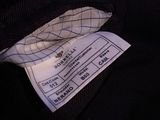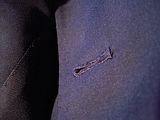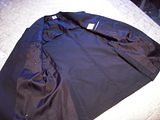 Was a 38R but I had it shortened to a 38S by the best tailor in town, pockets raised slightly. Vents are still >9" long. 84% wool, 16% mohair. 3-roll-2.5, double vented, half-lined, surgeon's cuffs, smokey MOP buttons, patch waist pockets.
Measurements
Chest: 20.25"
Shoulder: 17"
Length (BOC): 28.75"
Sleeve: 24"
***
NWT $4205 Borrelli 38S/R "Capo Decostruito" Sportscoat
Asking
SOLD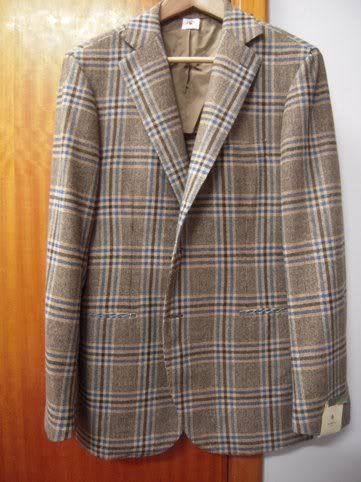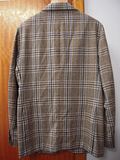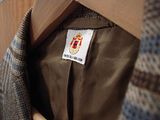 The initial ask is below my total cost (now way below my cost). Tagged $4205! 90% wool, 10% cashmere. It is tagged 38R but Borrelli's "Capo Decostruito" is a bit shorter through the body. Double vented, 2 buttons, most of the basting is still intact but some has been removed by me (vents and one sleeve).
As seen here
.
Measurements
Chest: 20.75"
Shoulder: 17".75
Length (BOC): 28.5"
Sleeve: 25.5"
***
Worn ~4x, Steven Aver MTM Sportscoat (Scabal Fabric) 38-39S
Asking

Claimed, thank you



All I ask is whoever claims this to make a small donation of any size to this project (or recovery efforts in Japan or Christchurch): http://www.cambodianchildrenstrust.o...donation/p/153

I recently became aware of this organisation through a TV segment about the work an Australian girl was doing in Cambodia. Here is a link to the TV segment: http://www.abc.net.au/austory/specia...od/default.htm

This cost me $600 or so from Steven Aver a couple of years back as has been worn only several times. It has been kept in storage and hence could use a bit of a steam but is otherwise in excellent condition. Fully canvassed, 3-roll-2 made of nice, heavier Scabal fabric 50% wool, 50% silk. Surgeon's cuffs with working buttonholes, fully lined.

Measurements:
Chest: 20.75"
Shoulder: 18.5"
Length (BOC): 27.5"
Sleeve: 23.75"