Okay, I have a few new items up for sale. First up is a gorgeous olive colored Stephan Schneider cardigan, size 6. Now I wouldn't dream of selling this cardigan, but even at a size 6 it is way too small for me. This is easily one of the slimmest knits from Schneider that I've seen, I have other Schneider knits and this one is unusually small. This knit is literally brand new, I only took the tags off to try it on, at which point I realized it was too small and put it away, it has never been worn beyond that. Made out of smooth 100% wool, you really have to feel Schneider's textiles to appreciate them, 100% hand made in Belgium.
-Retail on this item was about $350, I am going to
drop the price down to
$160 with free shipping!
Please note I only put the cardigan on the hanger for the sake of picture taking, it has never been on a hanger outside of that.
Measurements (approximately):
Pit to Pit: 19 inches
Total Length: 27.5 inches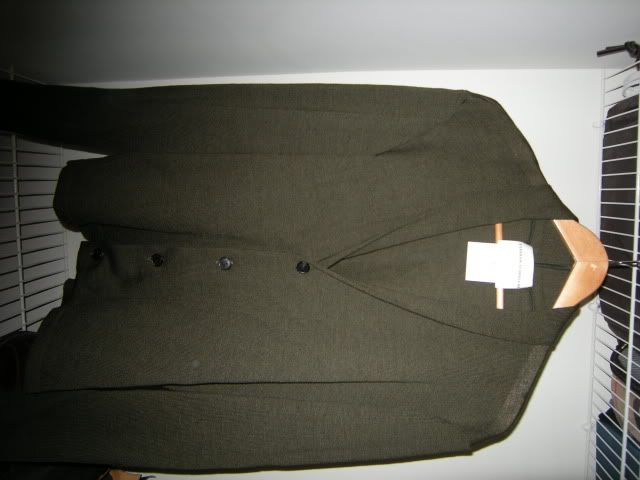 I'm located in Chapel Hill, North Carolina. I have sold over twenty items on here and have very good references on Styleforum and other sites like Ebay and WatchUSeek. If anyone has any questions or comments please do not hesitate to contact me.
I'll be adding some other stuff so keep checking back!