I am starting a new thread as my previous thread can no longer be edited.
Prices include world-wide shipping.
1) Ferragamo suede loafers in reddish brown. Size: 6EEE. Price: NOW $130
Near mint suede loafer. See the pristine condition of the suede upper and soles. Rubber soles have been added to protect the original leather soles, and to increase anti-slip. These loafers are also accented by a classy alligator strip at the vamp.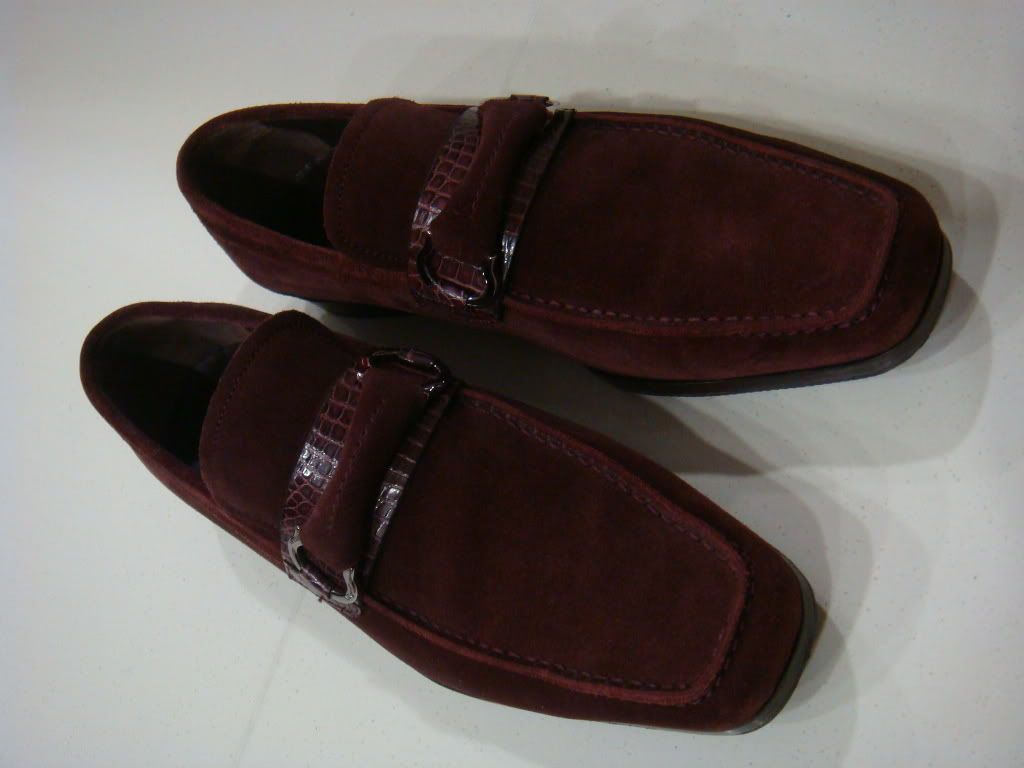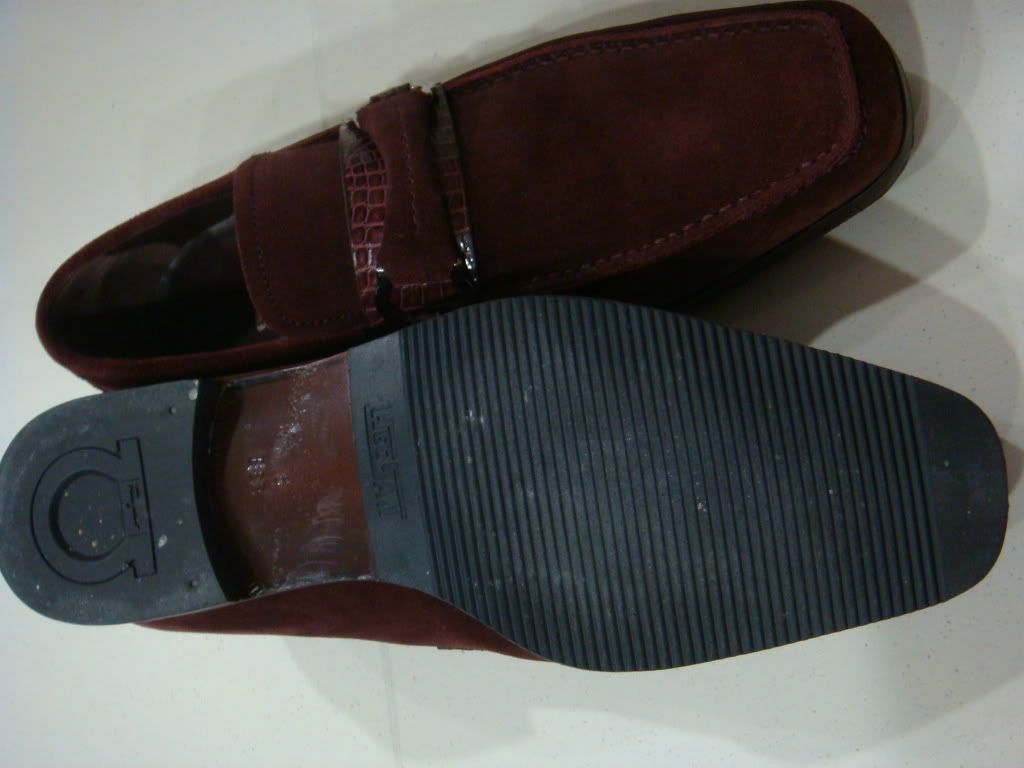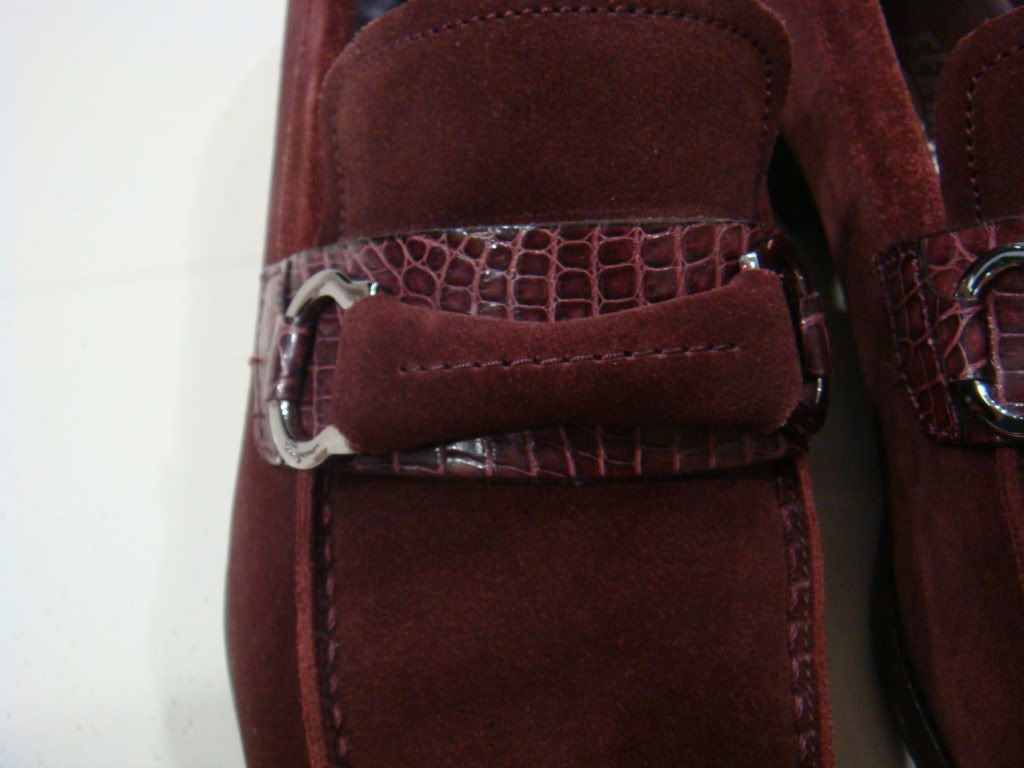 2) Crockett & Jones suede loafers in brown (model: "Eaton"). Size: UK6.5. Price: NOW $80
British Goodyear-welted shoes at their best! Thee heels of these loafers have just been replaced (non-C&J). New rubber soles have also been added to increase anti-slip. I worn it about 3-4 times since the heel replacement.
3) Bruno Magli loafers in brown. Size: 5.5. Price: $110.
A pair of almost new loafers. Very soft and supple calf leather, weave in plaids. The ultimate loafer for the weekend.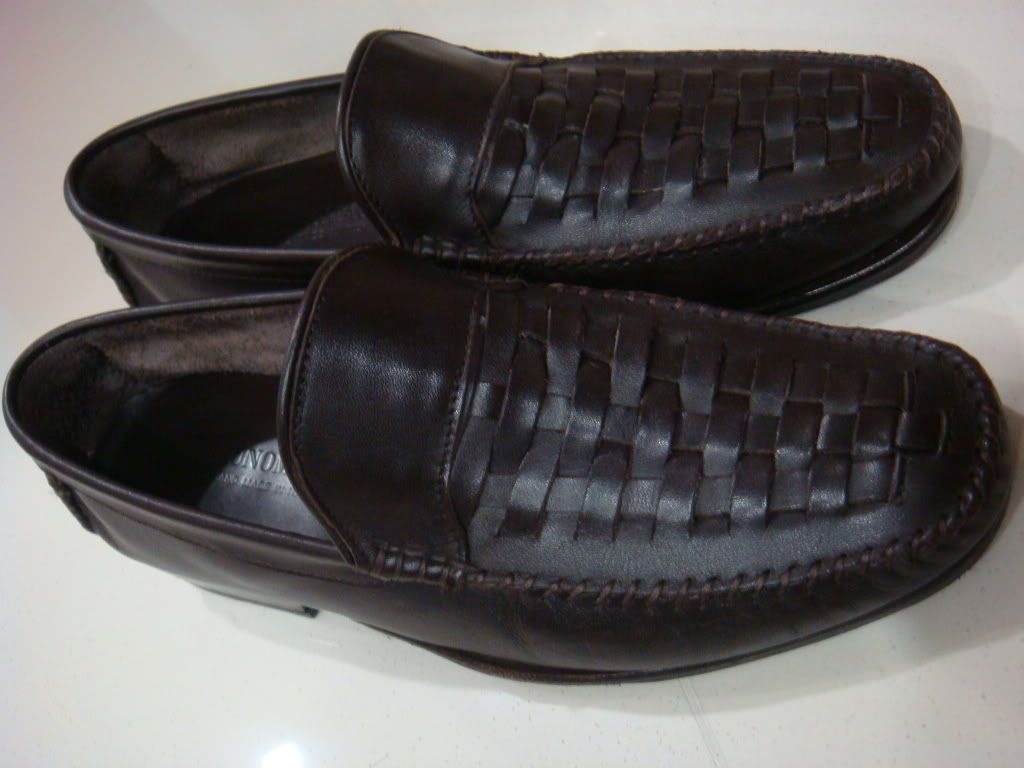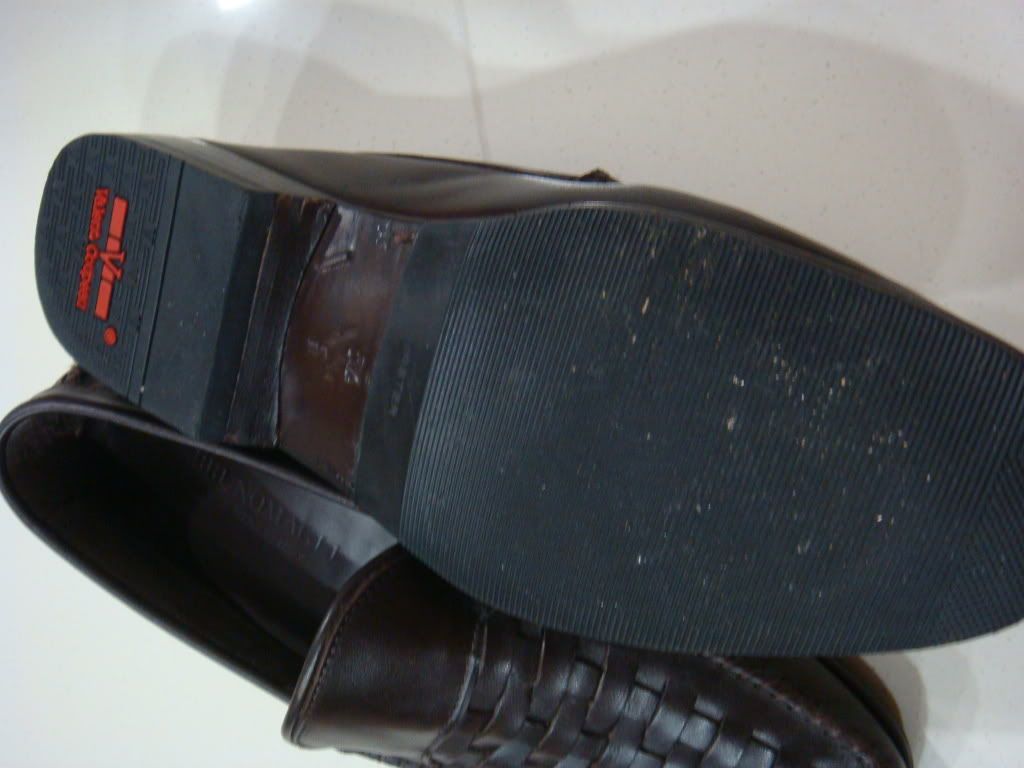 [/
4) Brand-new-in-box. Crockett & Jones Connaught in Chestnut. Size: UK6.5. SOLD
5) Brand-new-in-box. Tricker's Oxford in Black (Model: Belgrave). Size: UK6. SOLD
6) Lightly used since refurbishment. Alden Penny Shell Cordovan Loafer in Burgundy. Size: US6.5. Price: $180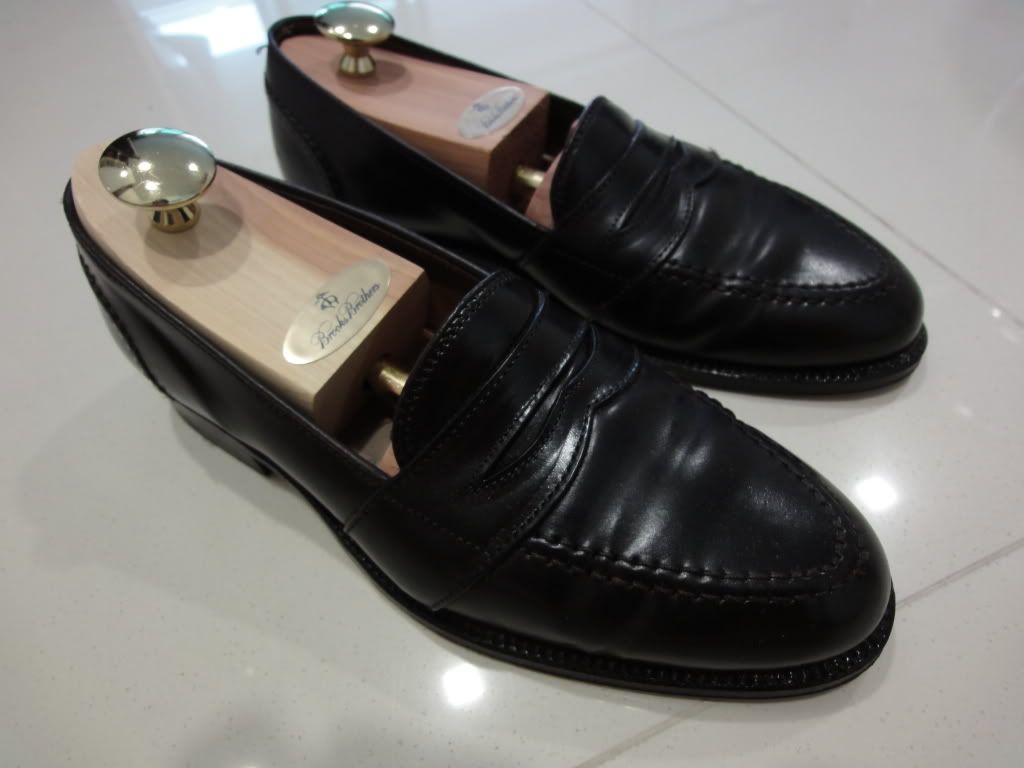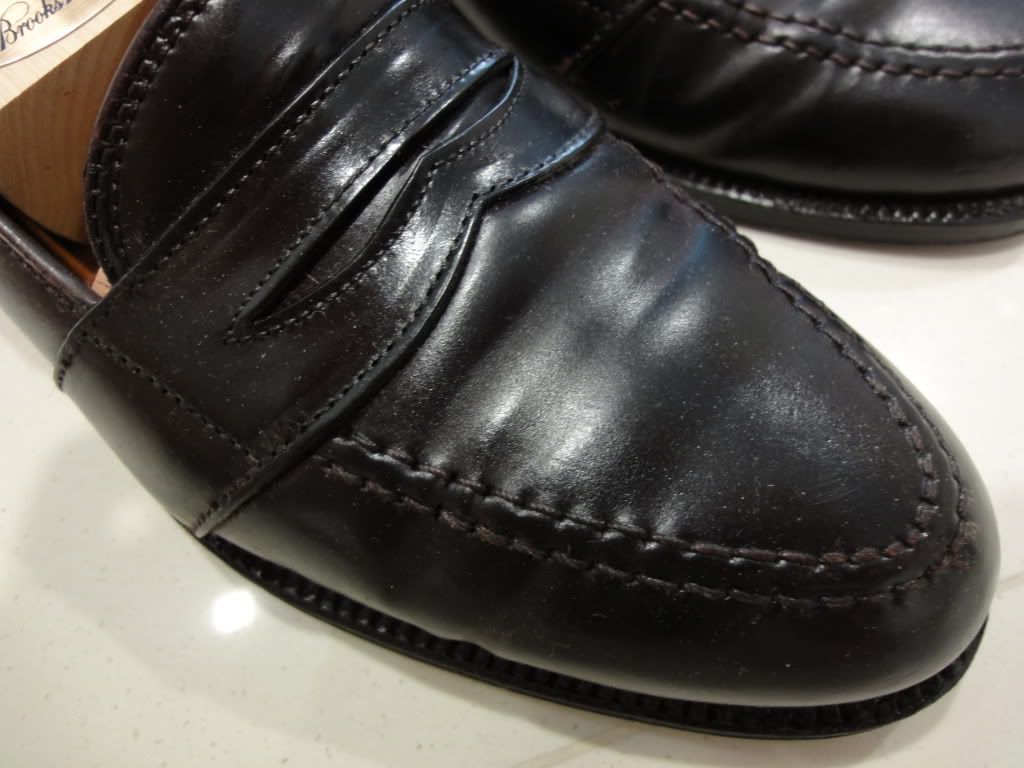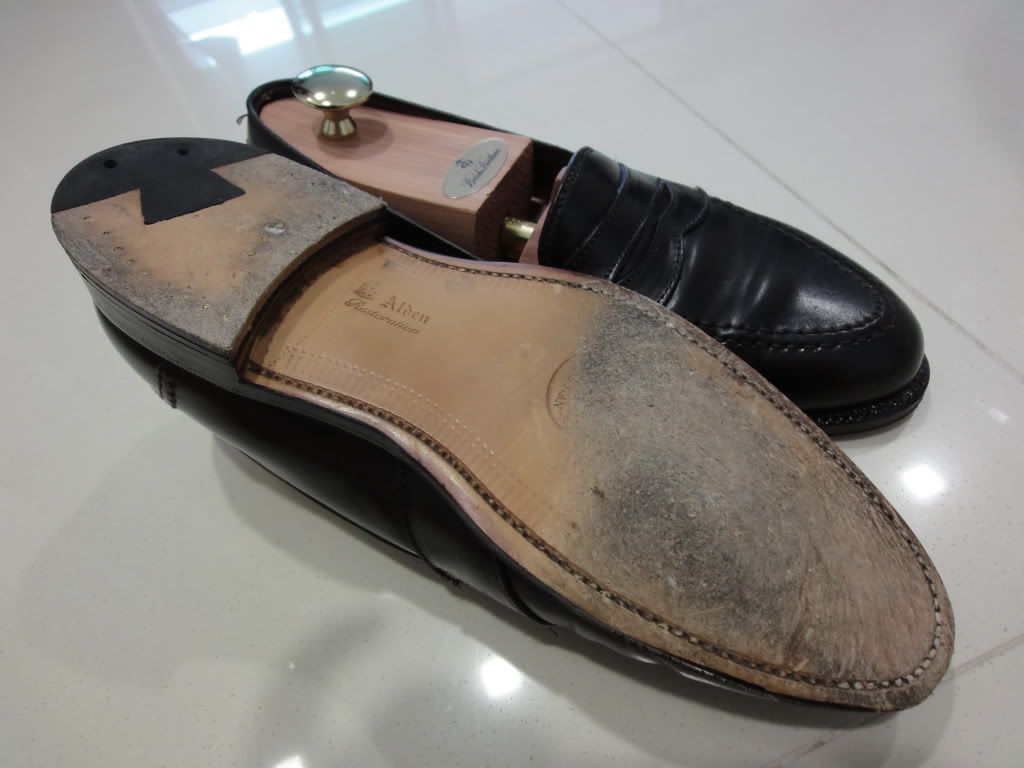 Added 3 pairs of shoe trees (shipping extra at cost; shipping free if you are getting the trees with any pairs of shoes above)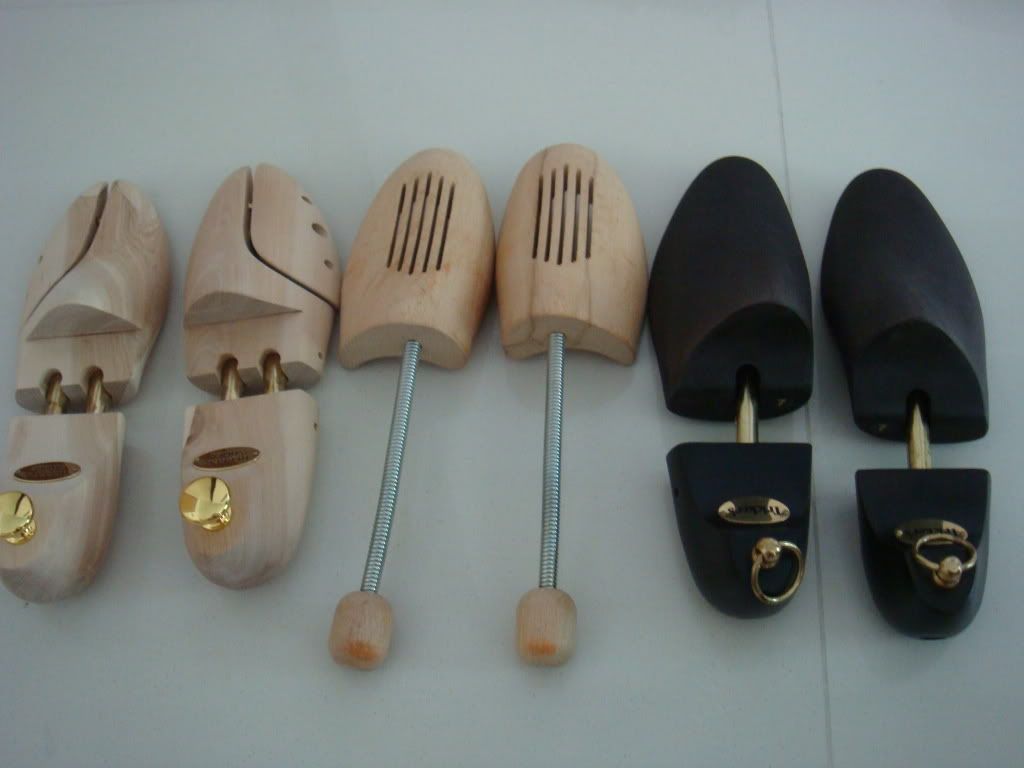 a. Herring shoes, UK Sz 7, $30 (almost new)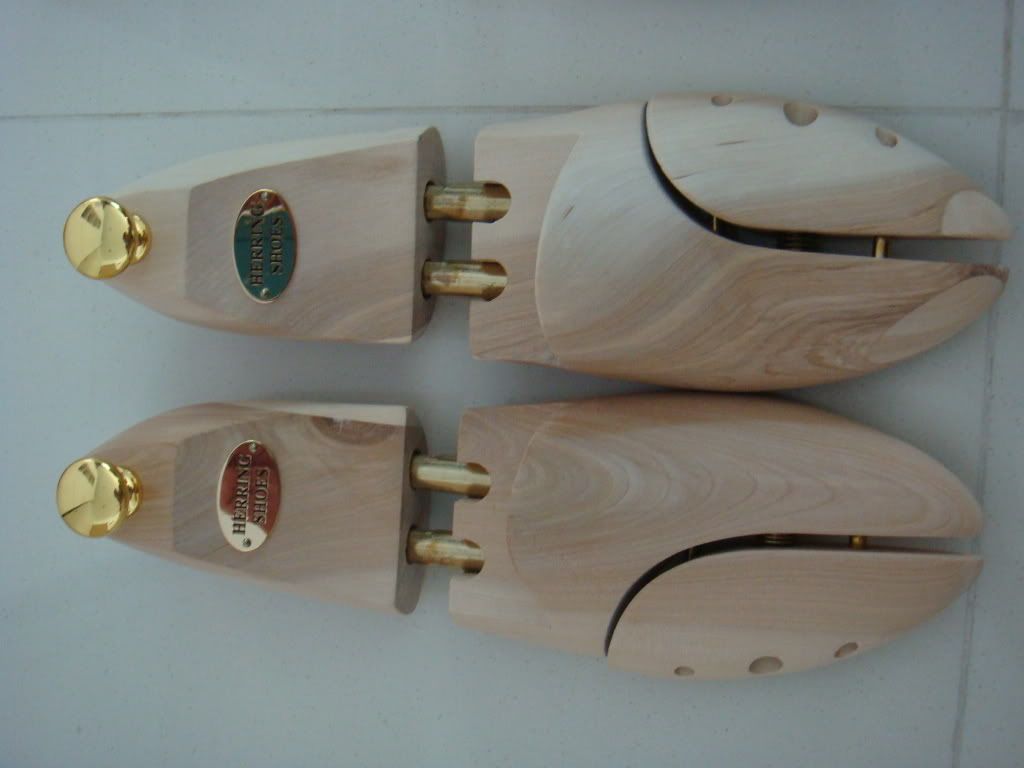 b. Trickers, UK Sz 7, $55 (almost new)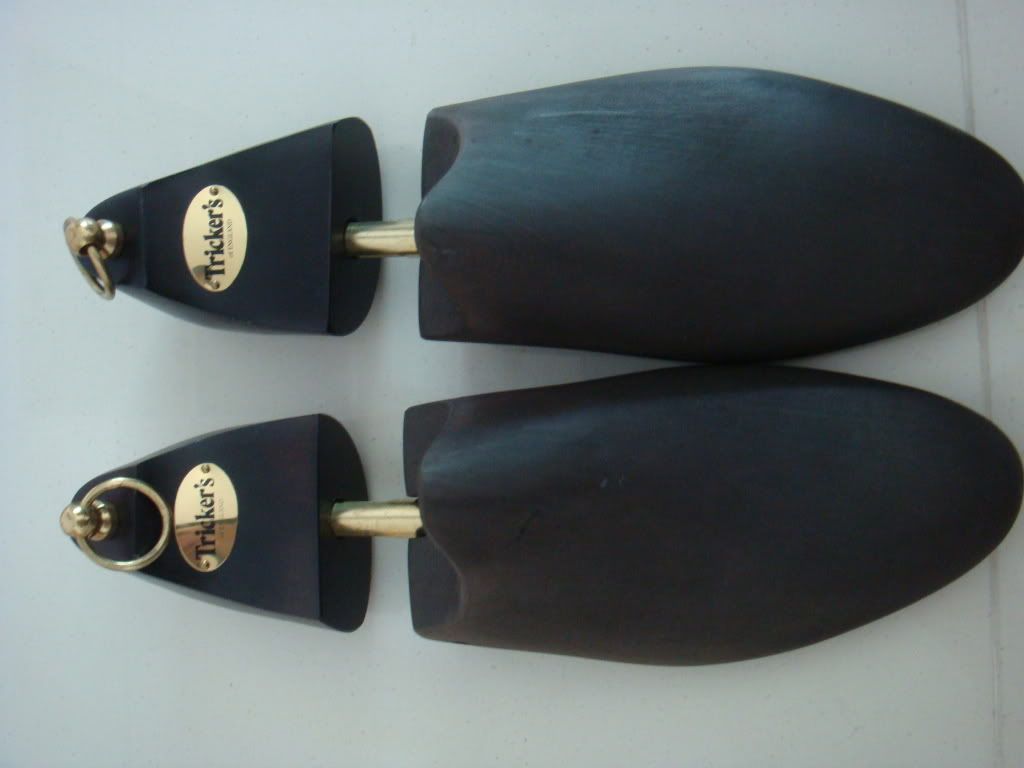 c. Sz 40/41, $20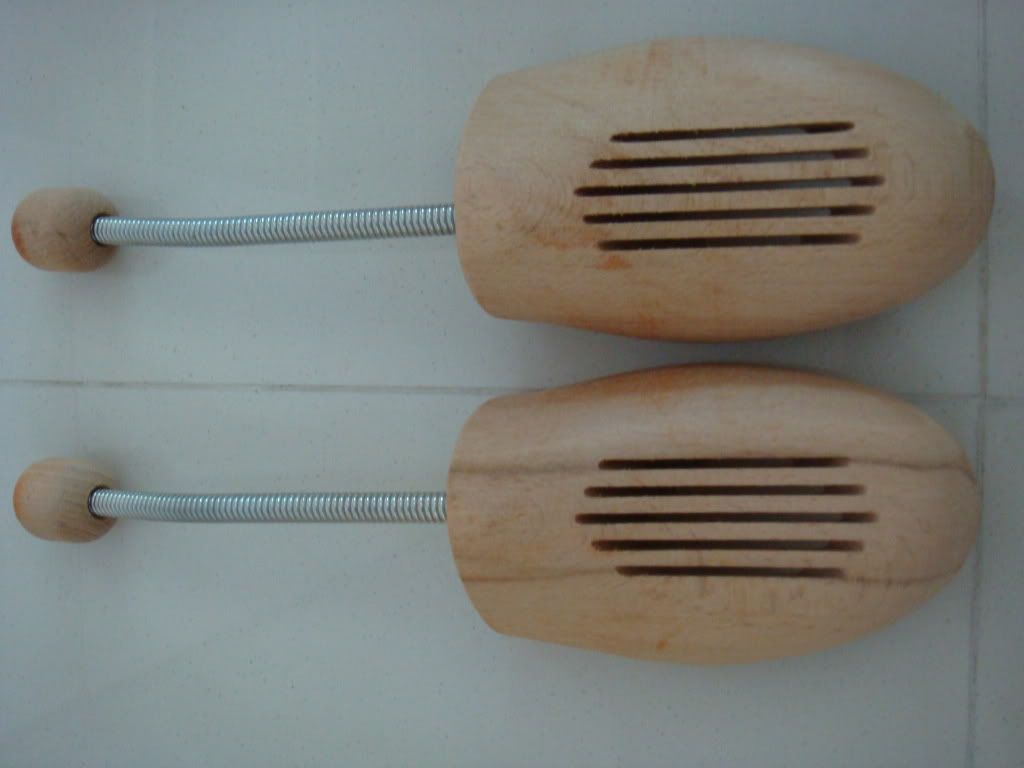 [/quote]