Quote:
Originally Posted by
diorshoe
Here are my recent paisley purchases on top of my Turnbull jacket: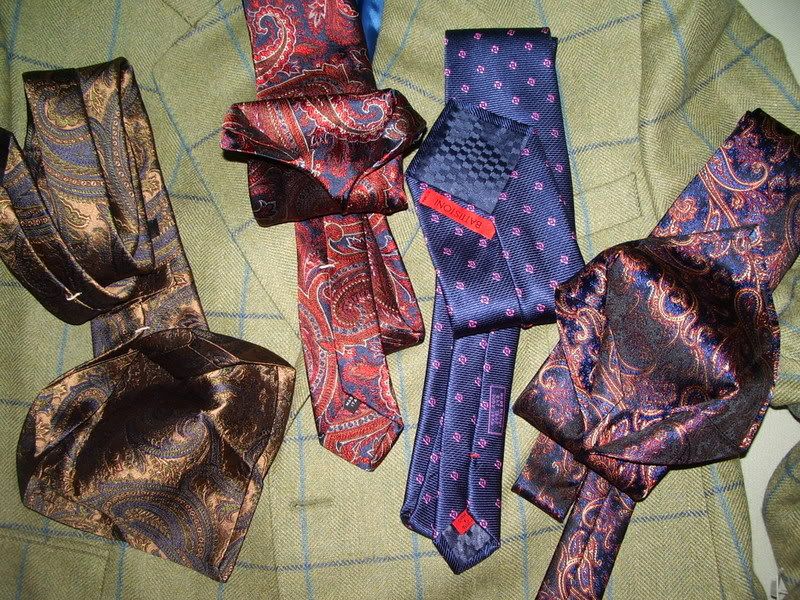 isaia 7 fold first two, battistoni , and a recent purchase from silkworm7f on ebay.
the last one is supposed to be a double four fold, but dont see any difference in that and the isaia 7 fold.
i m very surprised by the quality and richness of this last tie. i have to thank Roger for the referral.
i REALLY love the red paisley , it is
AMAZING
. i just had a hunch it would be, so i went for it right away and bought it. so glad i did.
Wow those are all decadent! Very very nice!! You have a really good eye...