Let's get straight to the goods:
Engineered Garments OCBD in size L (TTS) BNWT. God how I wish this shirt fit me! The fabric has a gorgeous hand, the pattern is handsome, unique, and not overly loud...and all the perfect Made-in-New-York details are here. Original retail on this shirt (FW 2010) was $250 at Bloomingdale's. Now on ebay starting at $75 no reserve:
http://cgi.ebay.com/ws/eBayISAPI.dll...m=300533521965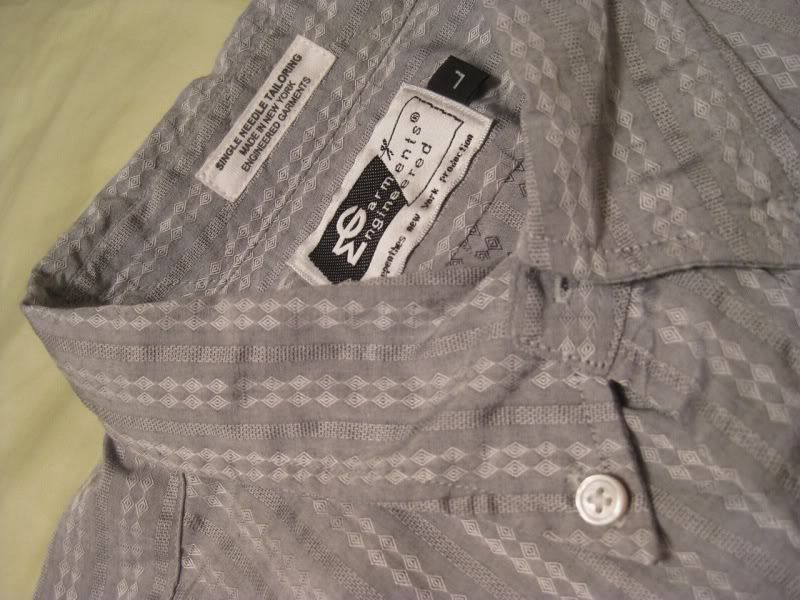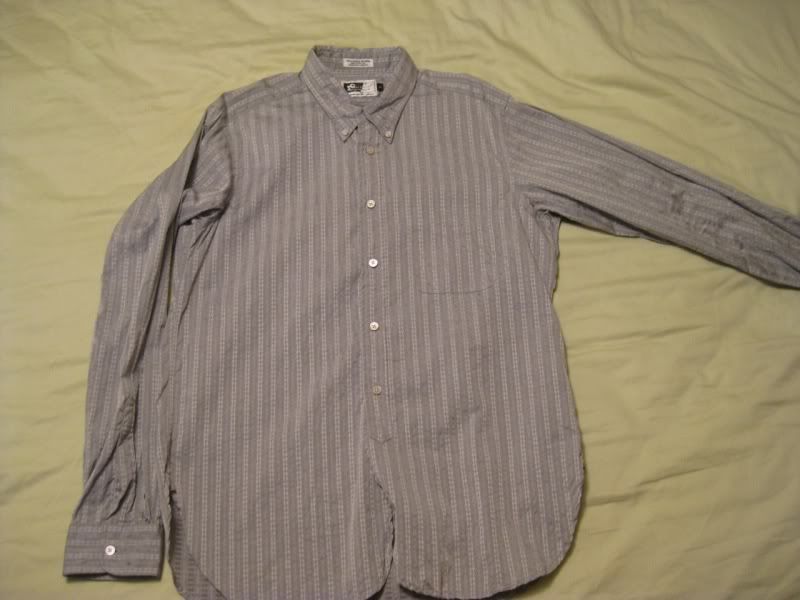 price tag
Measurements:
22in P2P
32.5in long
36.5in sleeves
22in midsection
Fits like a true large
Next up is a Hyden Yoo T-Shirt BNWT in size M:
The shirt is grey and lavendar (almost blue) and features a subtle and flattering front panel construction (see the picture). Again, if this fit...I wouldn't be typing this now. Asking
SOLD
!
http://img.photobucket.com/albums/v3...m/IMG_4266.jpg
As far as feedback goes, I've done a pretty good amount of both buying and selling on this forum, and I have over 1800 feedback on ebay, 100% positive - look me up, same username. The items are located in California.