******Before reading on, please read the below rules first!

1. Payment MUST be sent via Paypal's NON-PERSONAL payment method. Period.
2. Your SF username AND item number(s) MUST be in the subject and/or comments line of your Paypal payment. If not, your payment WILL BE REFUNDED. Period.
All brand new Tom Ford pocket squares. The labels are NOT cut nor are they marked in red. All are 100% silk.
PRICE:
$50 each
SHIPPING:
USA - $6 no matter how many you buy
WORLDWIDE - $13 no matter how many you buy
-------------------------------------------------------------------------------------------------------
PS1
PS2
PS3
PS4
PS5
PS6
PS7
PS8
PS9
PS10
PS11
PS12
PS13
PS14
PS15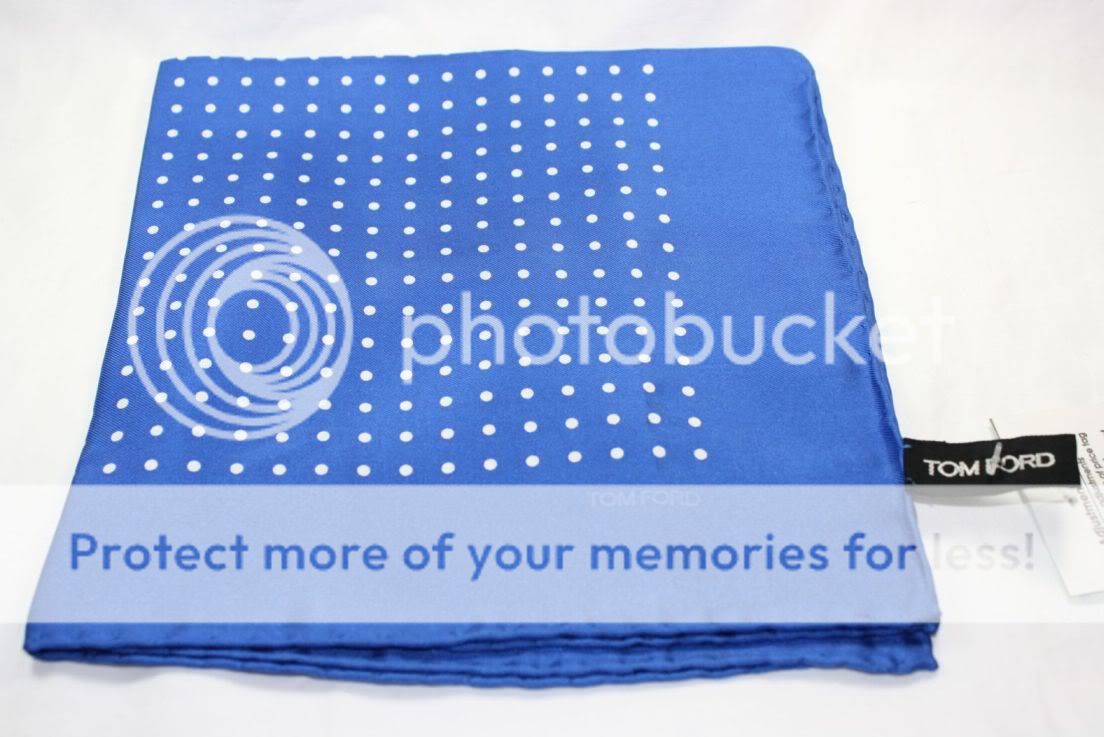 PS16
PS17
PS18
PS19
PS20
PS21
PS22
PS23
PS24
PS25
PS26
PS27
PS28
PS29
PS30
PS31
PS32
PS33
PS34
PS35
PS36
PS37
PS38
PS39
PS40
PS41
PS42
PS43
PS44
PS45
PS46
PS47
PS48
PS49
PS50
PS51
PS52
PS53
PS54
PS55
PS56
PS57