ALL PRICES INCLUDE SHIPPING WORLDWIDE. accepting paypal gift if not add 4%. if you are in asia, i can give you discount. 1. L blue and green gitman button up. $95-->$76-->$68. like new worn only twice, handwashed by yours truly. they are too blousy for me in the waist/back area and i have been hesitant in darting them as im afraid i might screw them up. so putting these up for sale.
standard sizing for this: shoulder:19 inches\t armpit2pit:22.5\t sleeve:26\t length: 31 2. BNWT APC New Standard NS size 32 indigo. totally new not even tried on. below is some random picture. pics by request but its totally new. 160USD-->152 shipped worldwide
3. Common Projects Black Army Mid size 44, run like normal CPs. fit like US10-US10.5 for my wide feet. pristine condition, although serial number is rather faint now. sole is in very good condition as i seldom wear black shoes. looking for $180-->171-->162-->147 USD shipped worldwide. this thing is HEAVY so pardon the higher price. kopping online pics for now. same model, same colour.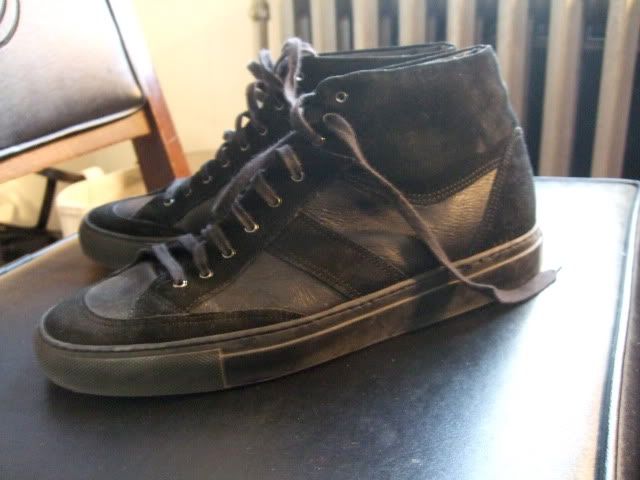 thanks