Who's this PINKO dressed in PINK?
Posts: 1,994
Joined: 3/2009
Location: Sietch Tabr
Posts: 773
Joined: 12/2009
Location: Brislosselslava, Imaginationland
Posts: 654
Joined: 12/2009
Wait, isn't he Canadian? You can see him here "supporting" the troops in Afghanistan: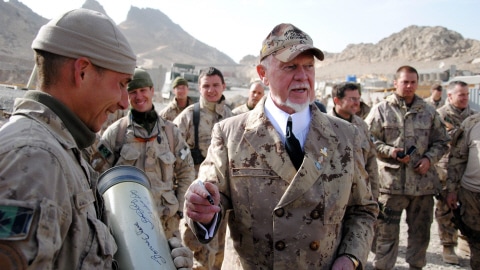 Prior to this picture, I had thought the charming tradition of signing ordnance lost with the end of the Vietnam War. Good to see Don upholding this tradition. Nothing like wishing your enemy the worst with a permanent marker.