New thread, new stuff...

You know the drill, I'm in Belgium so shipping is not cheap, PM me for a quote (or any other questions). Thanks.

MAISON MARTIN MARGIELA camarguaises boots - sz.44 (US11)

Sadly those are just too small for me so they need to go.

Suede outer and leather sole.

Very lightly worn by original owner, never by me.

Sold without box (the box is the pic is just a prop)

Retailed for : $900+

Asking :

$

320

305

290

275Mmmmm....what's that Martin ? Wanna add something ?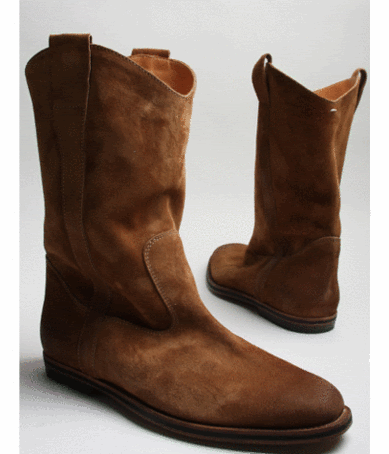 !!!!!!!!!!!!!!!!!!!!!!!!!!!!!!!!!!!!
with flash
without flash
The actual shade of brown is actually closer to the one in the pic just below
OHHHHHHHHHH, so cute...
JIL SANDER x CHURCH'S black derbys - sz. UK10 (US11)
Brand new without box
Retailed for : no idea
Asking :
SOLD
COMMON PROJECTS navy achilles (fall 2009) - sz.44
Brand new in box
Retailed for : $380
Asking :
SOLD

***
**
*

PATRIK ERVELL Spring 2009 navy Harrington jacket - sz. Large

100% cotton, slik lined sleeves

As new

Retailed for : $550+

Asking :

$

310

300

290

280

270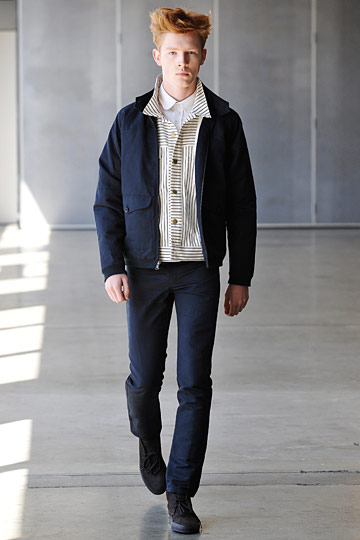 MAISON MARTIN MARGIELA Spring 2010 clay treated slim pants/jeans - sz.50

Perfect summer jeans, light and soft. Fits slim slim. Color most accurately shown in close-up pic.

100% cotton

New with tags

Retailed for : $300+

Asking :

$

150

140

130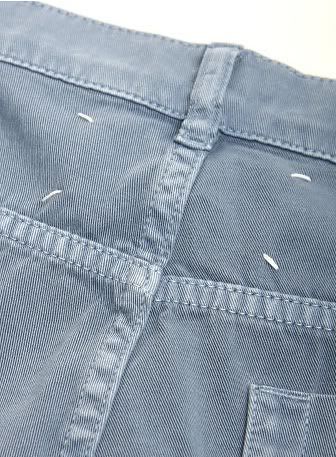 OBEDIENT SONS Fall 2008 slim navy wool blazer - sz.44 (fits 42)

I believe OS suits were made by Greenfield. Luxurious feel and great texture.

100% wool, fully silk lined.

New with tags

Retailed for : $900

Asking :

$

420

400

385

370

350

330

320

310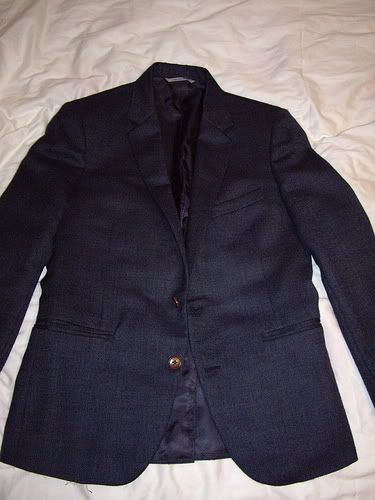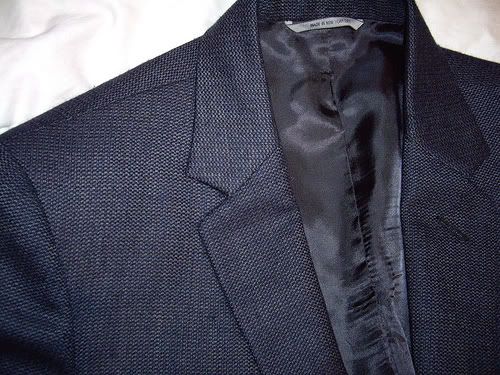 OBEDIENT SONS pin club collar shirt - sz.15.5

100% cotton

New without tags

Retailed for : $245

Asking :

$

100

90

80

70