Prices include shipping within the Con. US. Paypal gift payment, or +4% please.
Margiela double layer sweatshirt sz. 46
Apart of MMM's Artisanal line. It's basically 2 "vintage" sweatshirts cut and sewn together to make a double layered sweatshirt. But barely thicker than a normal sweatshirt but not heavy.
Just got this and wore it once. One of the softest/comfortable sweatshirts I ever put on.
Asking 170 shipped.
http://kttns.org/ta2ow
http://kttns.org/jnzu
http://kttns.org/ziytc
Number (N)ine x Converse One Star in black sz. 10
New but no original box unfortunately. Just got these in. Just tried them on for a moment and immediately decided I shouldn't have sized up. These are the black pair on the right.
Asking 105 shipped within the con. US.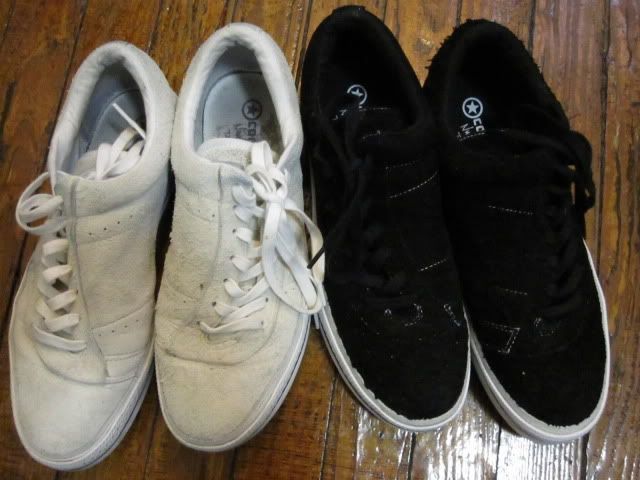 APC sz. S (fits close to a sz. XS)
60 -> 55 shipped
close up:
http://kttns.org/lnziw
APC sz. XS
65 -> 60 shipped
Steven Alan sz. XS
hidden button style (as in it is a button down collar), in a dark nice slate blueish cloth. they accidentally added two size tags so it looks like it says XXS but it's really just a Steven Alan XS. While not color accurate, here is a close for a better idea of the micro-grosgrain fabric texture:
http://kttns.org/5mmu5
65 -> 60 shipped