Made for the European market, this EU 48R suit is 90% wool, 10% cashmere. It is made in Italy by corneliani. It is every bit as nice as the RLBL stuff that I own. Color is a very dark blue (perhaps black, but I don't think so) with grey/white stripes. Polo 2 cut, 3 roll to 2, but almost no shoulder padding. Nice pick stitching. Great hand, almost like a flannel. The pants are flat front with belt loops, but there are also buttons for braces.
I am deciding between taking it to my tailor on Monday or selling it. Price would be 600 > $570 shipped in the U.S. or $550 for local pick-up in lower Manhattan. I will take pictures if there is interest.
Measurements: I am not a tailor but I did my best:
Pants are Flat Front and pretty slim fitting (unhemmed, about two inches to let out in the seat).
W: 15.75
I: 37
R: 10.25
Opening: 8
Knee: 9
Thigh: 12.5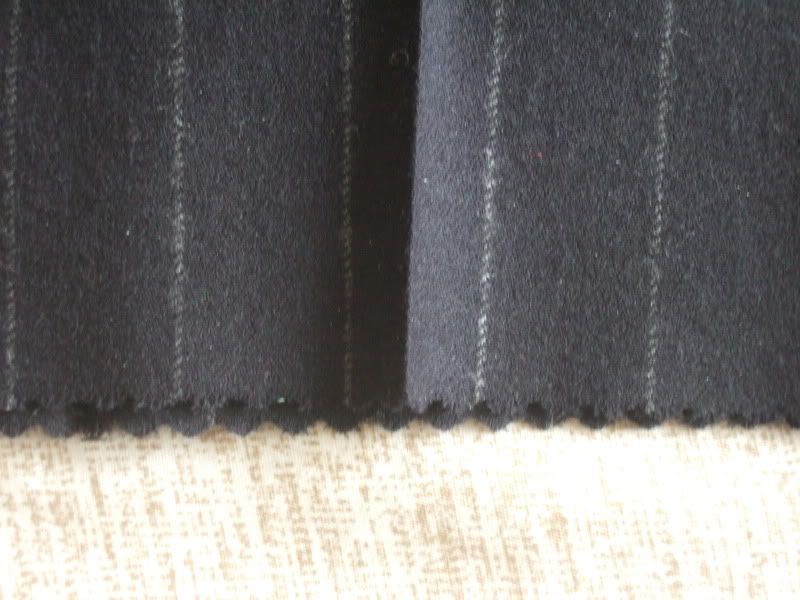 Jacket is a true 3 roll to 2, pick stitching, really nice hand. Sleeves are not basted, but there are not button holes.
Shoulder: 18 (maybe a hair less)
Chest: 20
BOC: 29.5
Sleeves: 25 (from shoulder)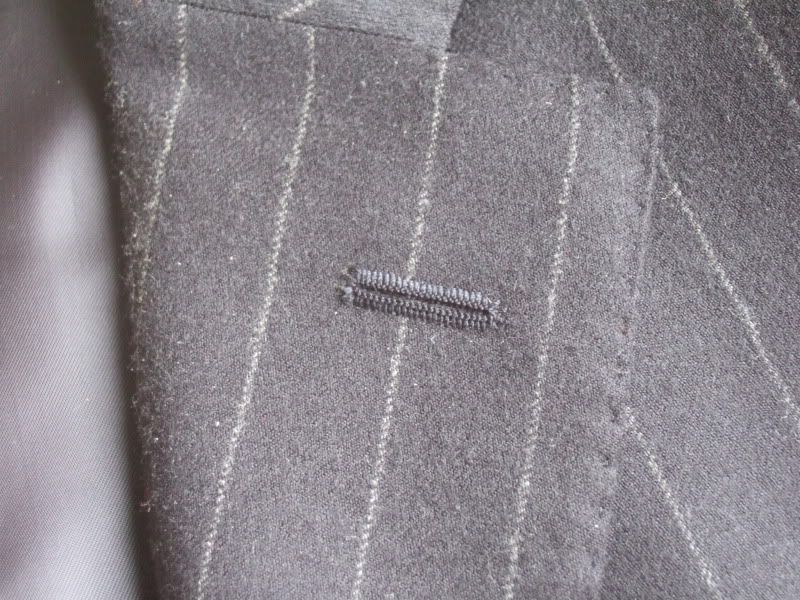 Extra buttons and stuff to go on the back of the pant leg that came with the suit in the pocket for the buyer.
I'll answer any questions, but will be taking this to either UPS or the tailor on Monday. I dropped the price when I added picks. It is now at my cost when everything is said and done so there won't be another drop.