So here are some quick and sloppy non-iPhone photos. Just showing y'all dudes the fit.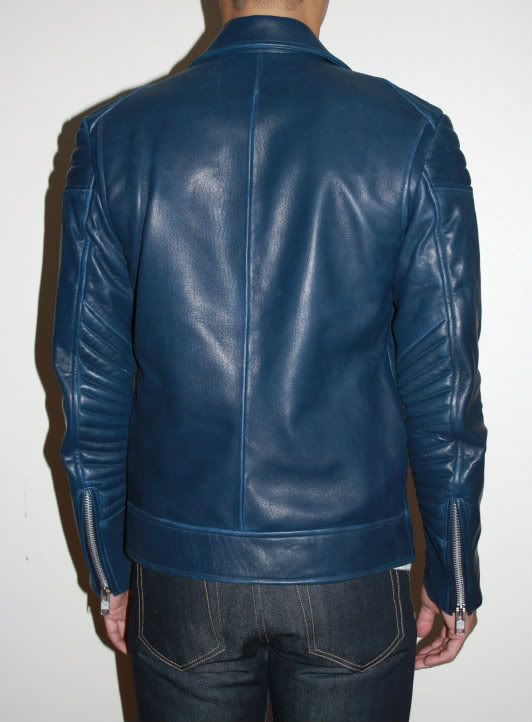 A size 45 with extended lengths to body and sleeves, navy lambskin QDR with silver hardware. I think Charly and I got the fit spot on this time around.
The lamb is so supple and buttery as mentioned many, many times before. Love the way the lambskin drapes on me.