Some secksy items. $ includes shipping. Paypal gift.

I can't take measurements until Tuesday.

I'm looking for a pair of NDG-1 frames, please. Oh, and Happy New Year
QUESTIONS ANSWERED
Quote:
Originally Posted by
fiskkm
I am very interested in the BB suit. Are the pants flat front? Also, how would you describe the color - gray with royal blue pinstripes? Once you post the measurements, I may be ready to buy.
Pants are flat front. The colour is a medium grey with pinstripes that I might call turquoise. All of my suits follow similar measurements. These are NOT exact, but you would be looking at something like ~18"-18.5" at the shoulders, ~42" at the chest, a modest drop at the waist, and 34" at the waist on the trousers. They are flat front, no pleat.
Quote:
Originally Posted by
razl
Could you provide measurements on the Hickey? Also, the pics look like a 2 button - true? Lastly, what's the venting on it? Appreciation in advance!
Again, measurements will have to wait until Tuesday, but it will be something like 18, 42, etc. The jacket is two-button. Double vent, IIRC (and I'm pretty sure).
Quote:
Originally Posted by
XKxRome0ox
the BB suit pants have been hemmed, right? do you know your inseam length?
They have, indeed, been hemmed. I'm 5"11 and they drape well down to the top of the heel. That would be about 32". 1. Boglioli 3PC.
SOLD
. 2. Hickey Freeman SC.
SOLD
3. Brooks Brothers 1818 Fitzgerald Suit. Secksy, but in a business-secksy kind of way. I'm not business. Fits a proper, fitted 40R a la modern BB. Worn minimally. Last professionally dry cleaned and hung. Excellent shape. MEASURES: Sh: 18" Ch: ~20.5" BOC: 29.5 Pant Waist: 17" Thigh: ~12" Inseam: 32", no cuff Leg opening: 8"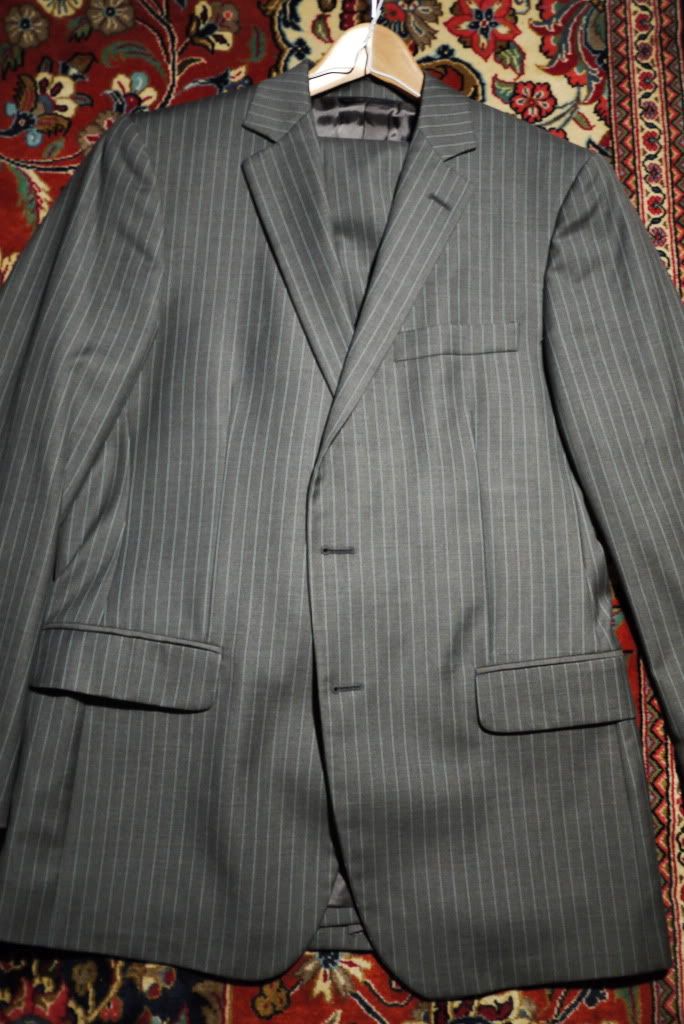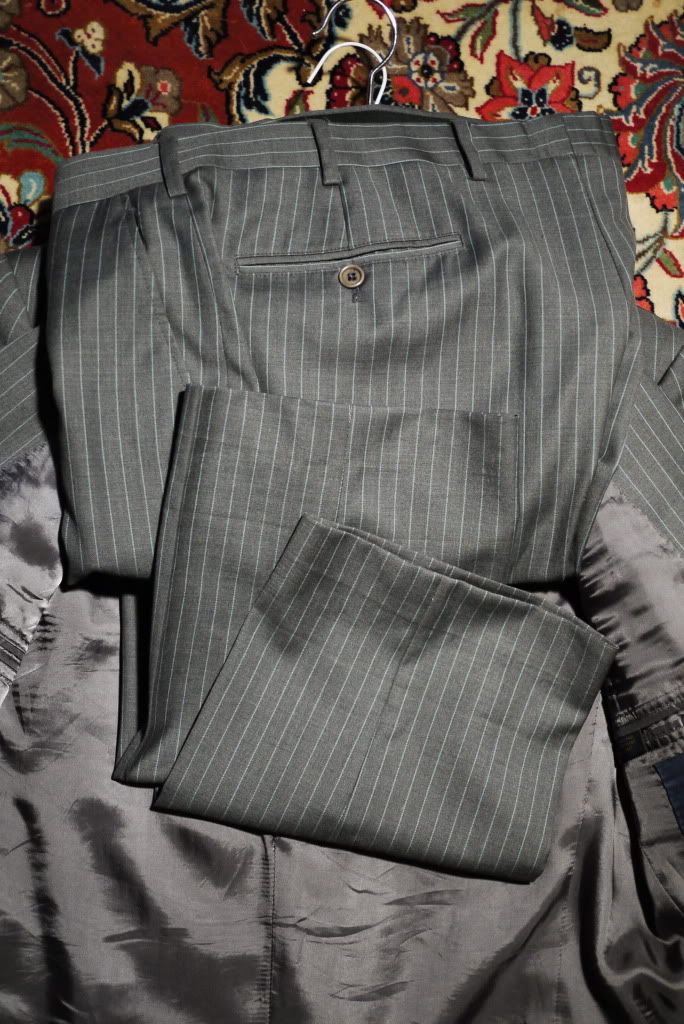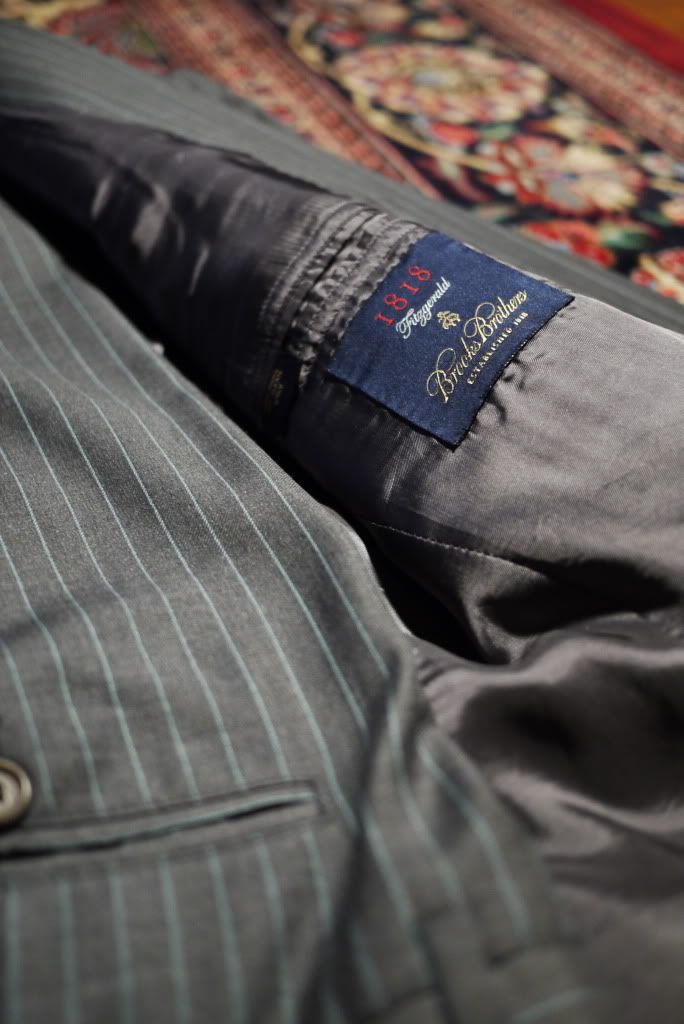 $188
4. ISAIA Summer Shirt. 15.5. VERY nice. Great, tasteful colours. Fits slim and right. Great fabric. Purchased when I thought I was a 15.5. I'm tired of wearing leashes. Worn twice, dry cleaned. No wear.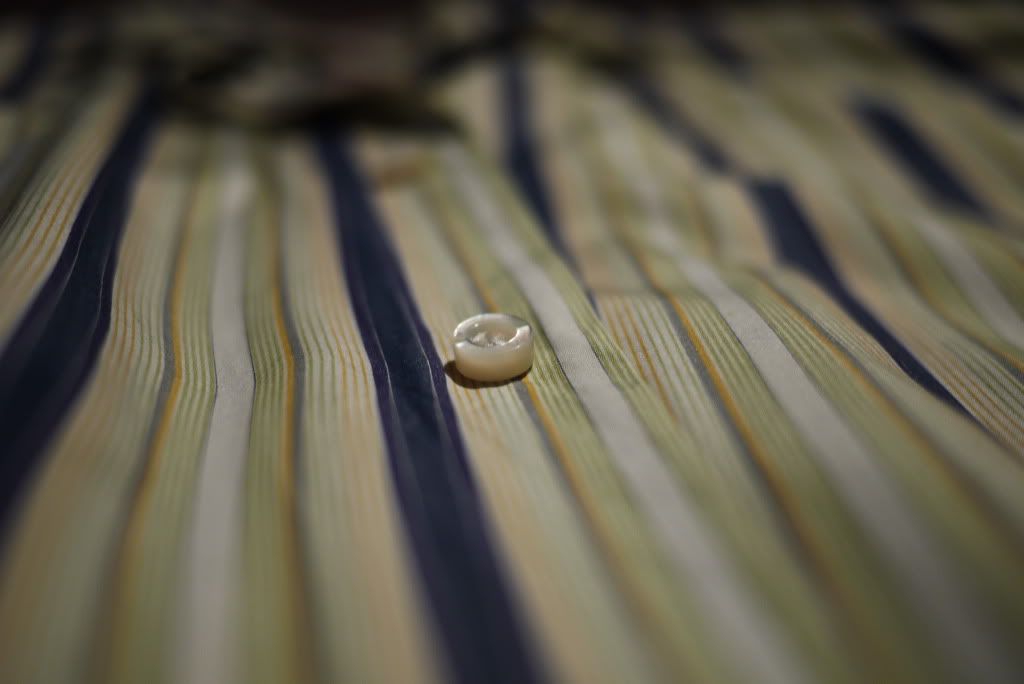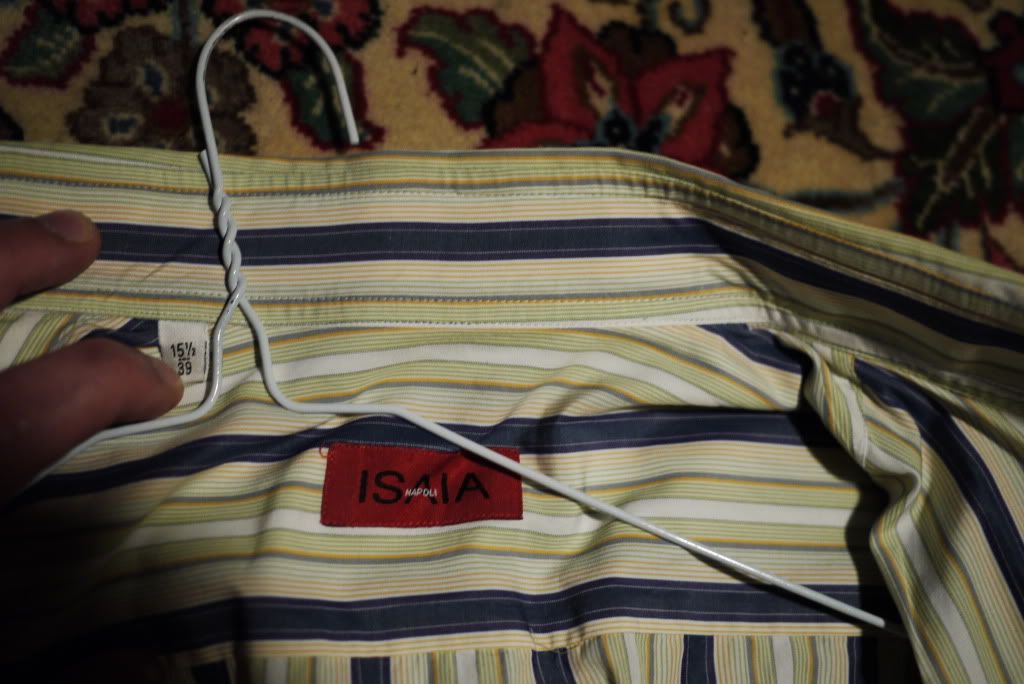 $87
5. NDG Chinos. Made in Japan. Tagged L (35?). Worn twice, never washed, like new.
I would never buy chinos, but I bought these. Think about that.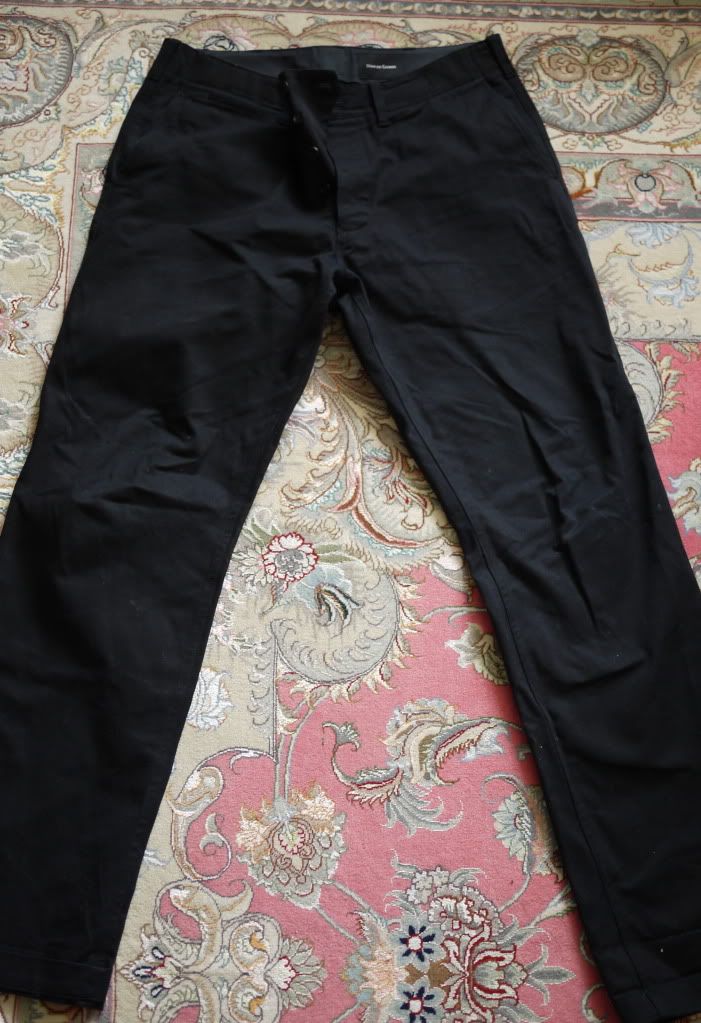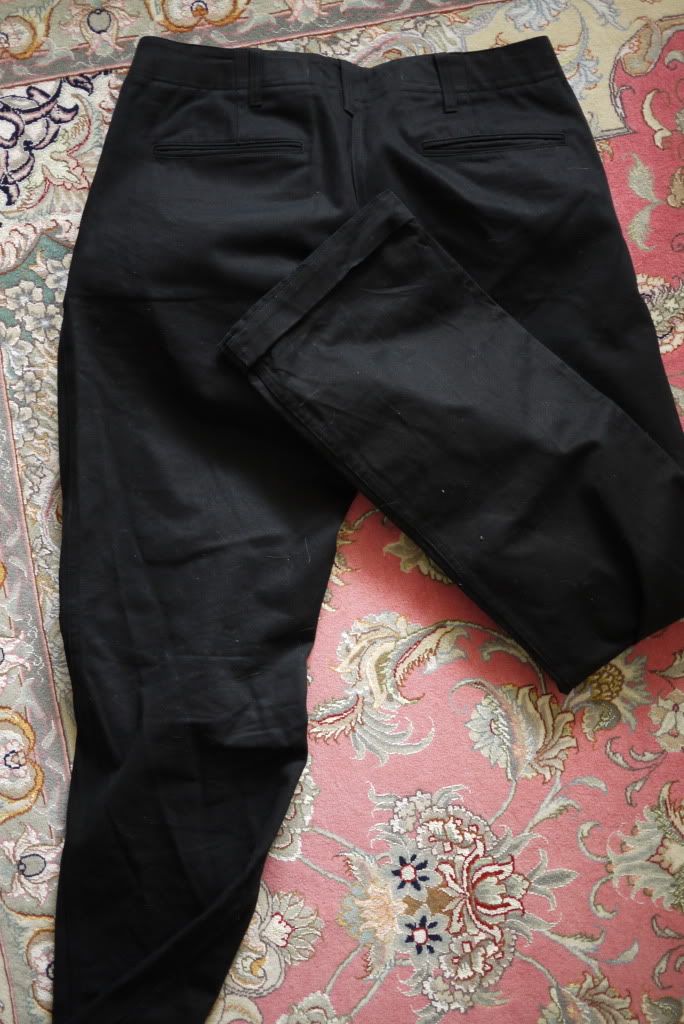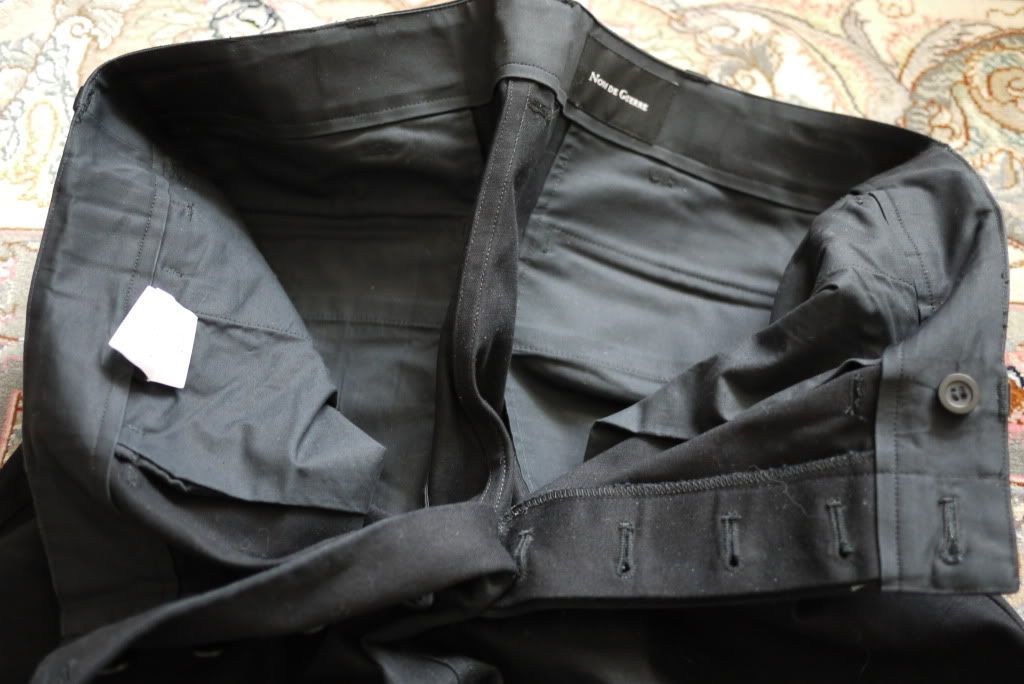 $92