Quote:
Originally Posted by Ivan Kipling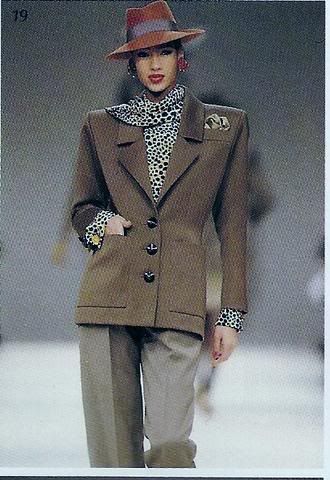 Here's another example of tailoring mastery. This jacket is from Saint Laurent, rive gauche. My sister owns it. Imagine being able to achieve this purity of line, in ready-to-wear! Amazing. note the unusually steep placement of the left, 'breast' pocket.
The cut is pure bliss. The jacket seems thicker than would most mens'. Wonder how this would look if styled for a man?