From the Solar Donkey Experiment - SS10 This is Henrik's Take on the M-65 military jacket I guess. Lots of cool details on this as you would expect: from the weird pockets, to the epaulets not being on the shoulders but rather the top of the sleeves, to the way the sleeve openings are cut (they don't have to be cuffed like in the photos), etc. I'll get some better shots up later when I have some decent lighting, including a fit pic, but just gauging interest for now. Retail was 230 Euro, so $300. I'm just looking to get $160 shipped for it since I think my style is taking a different turn in the future.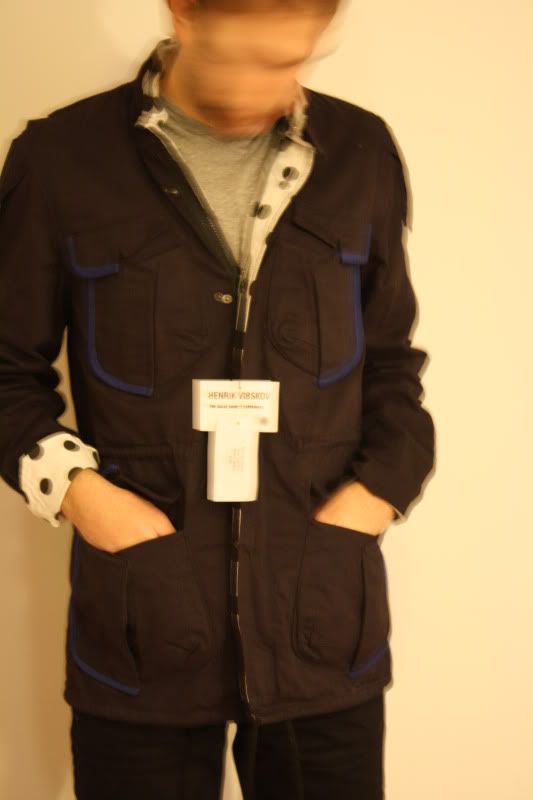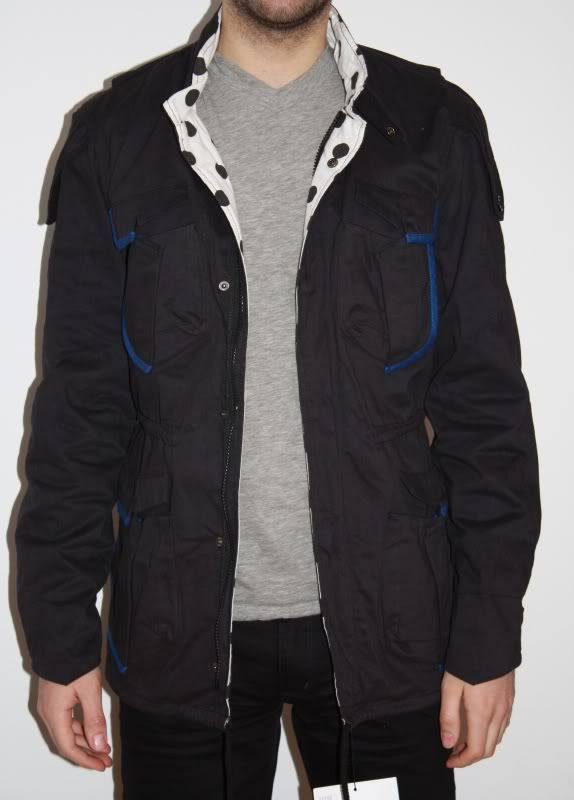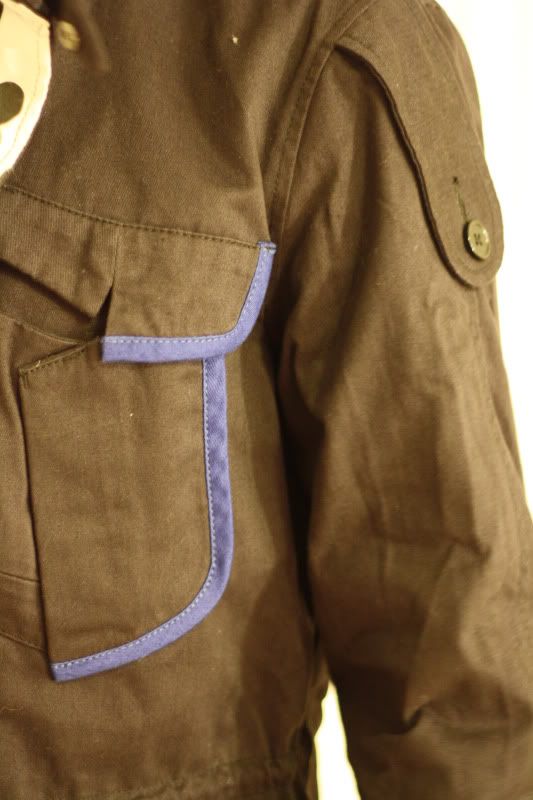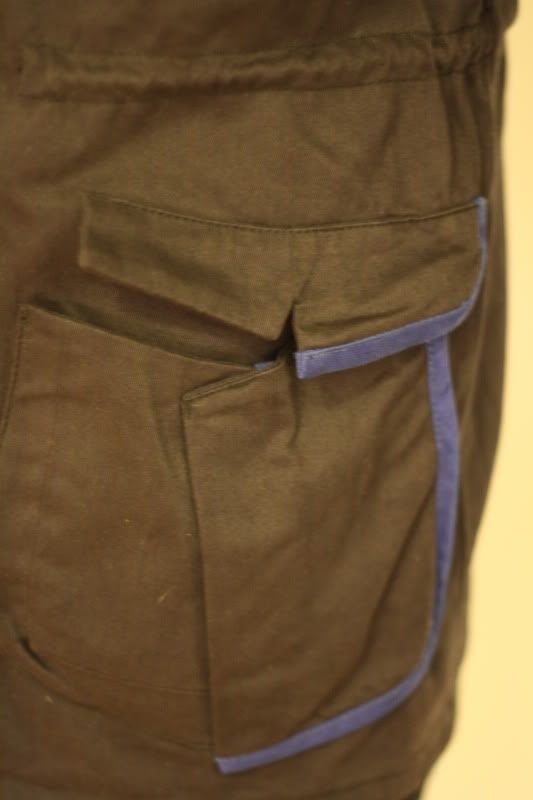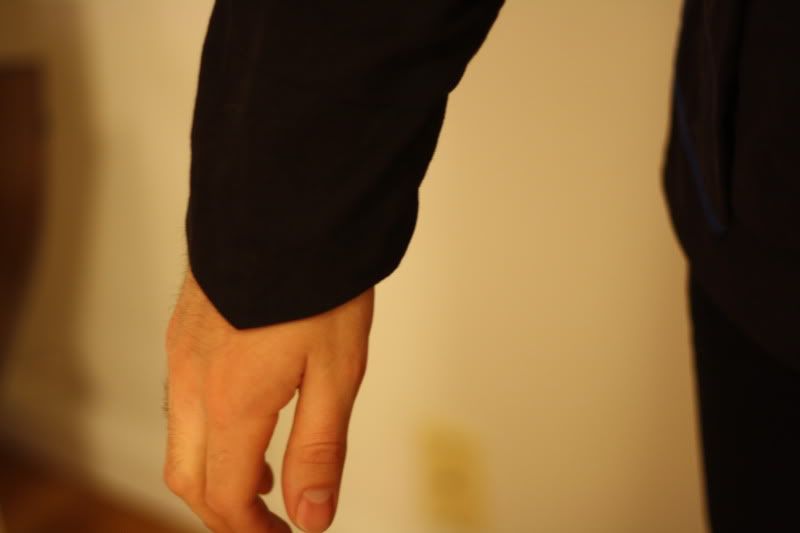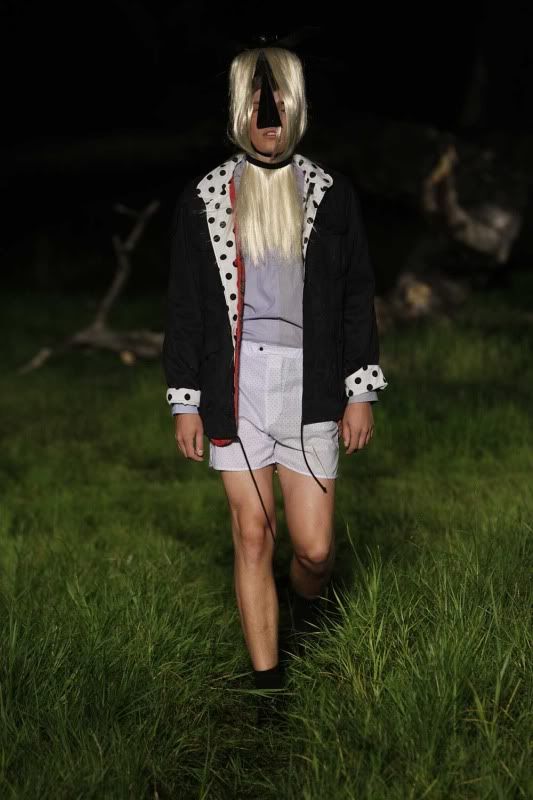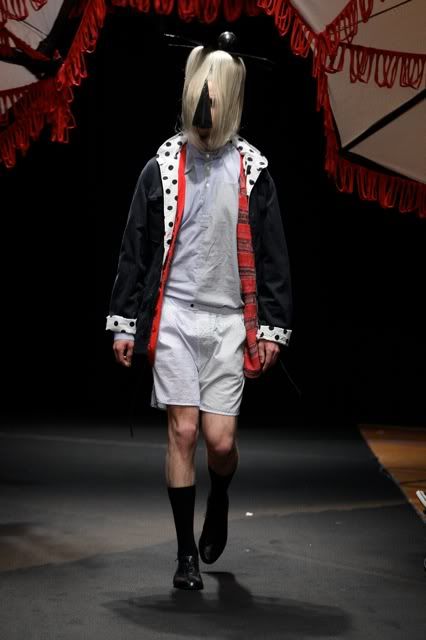 Sold Items:
Warning: Spoiler!
(Click to show)
Kuyichi "Andy", slim straight, raw.
Be the only guy on SF with these.
Do a search if you don't believe me. I picked these up at a small shop in Rotterdam and I've literally only worn them twice, the reason they are sort of wrinkled is that I just tried them on right before taking the photos. Until this they've sat folded up on a shelf in a closet. 12oz, unwashed, 72% organic cotton, 28% linen. This linen blend makes them wrinkle in pretty cool ways as you can see in the picture, and I'm sure it will lead to some really interesting fades over time. They also come with some additional paperwork and details about how you can track all parts of their growing/making. The patch is recycled leather, I think you get just how into being environmentally friendly they are by this point.
Here they are for sale at some eco-friendly retailer
Looking to get $150 shipped for these, including paypal fees. Waist, flat, across: 16.5" Inseam: 33" Thigh, across, 2" below crotch: 11" Front rise: 10" Rear rise: 13.5" Leg opening: 8"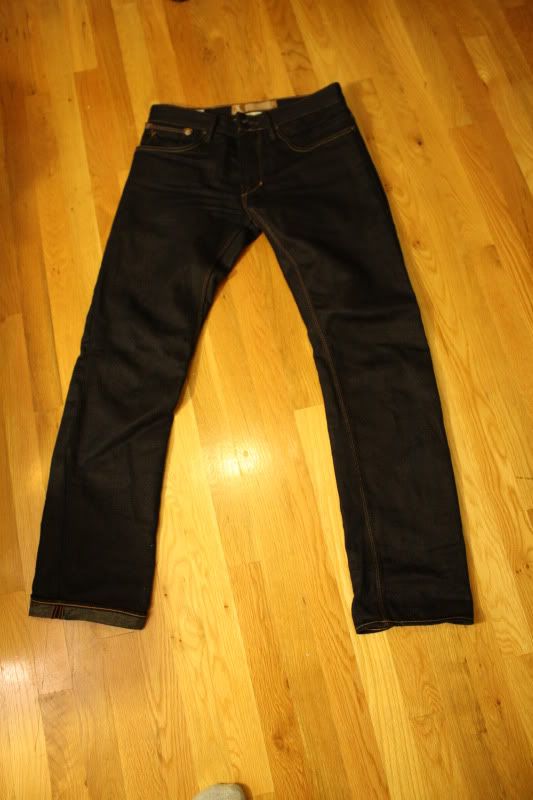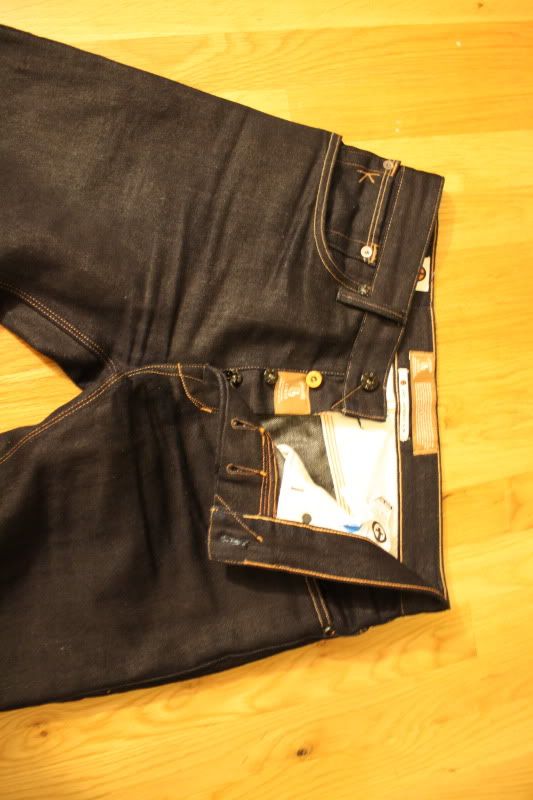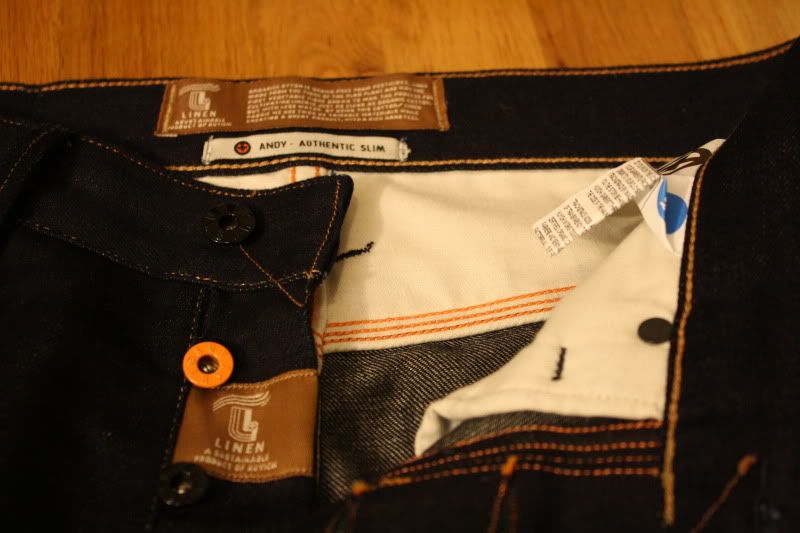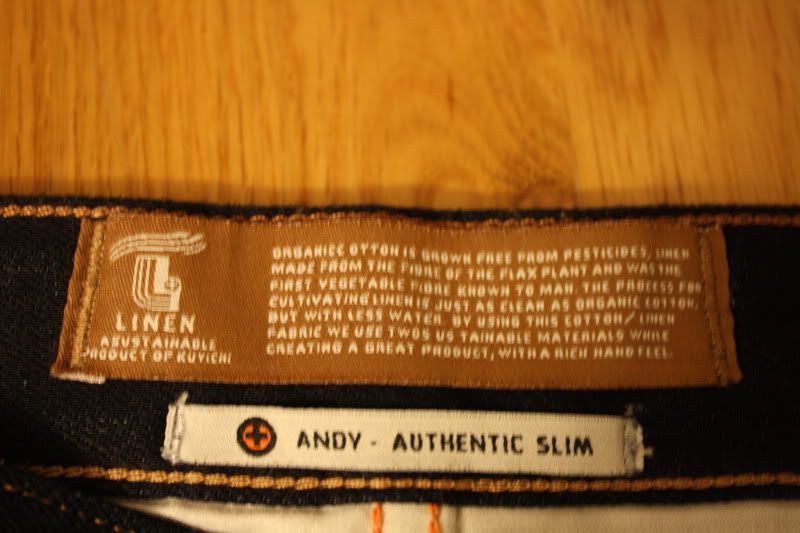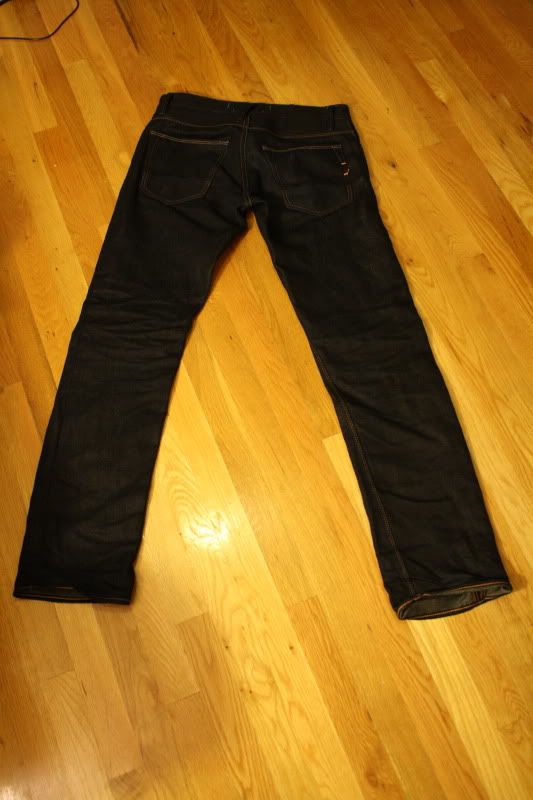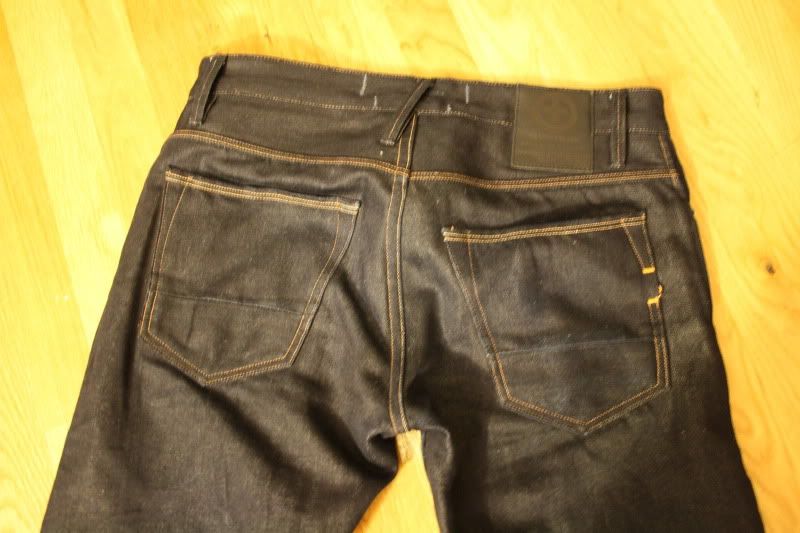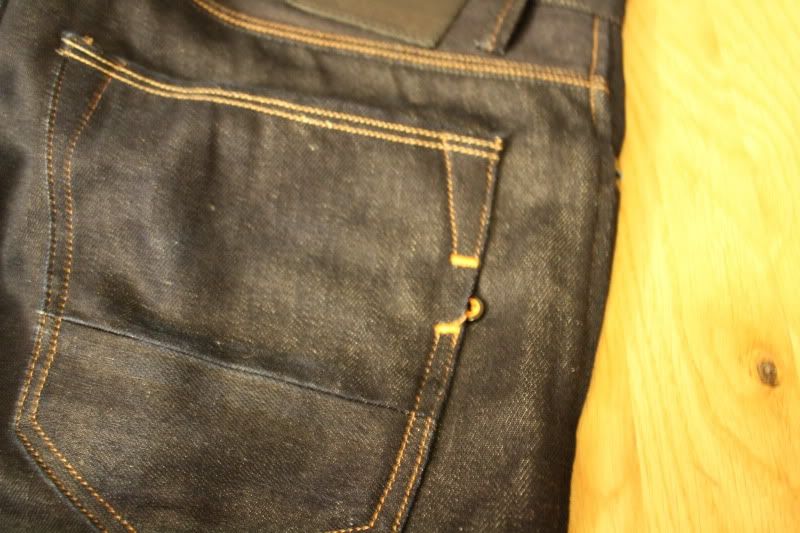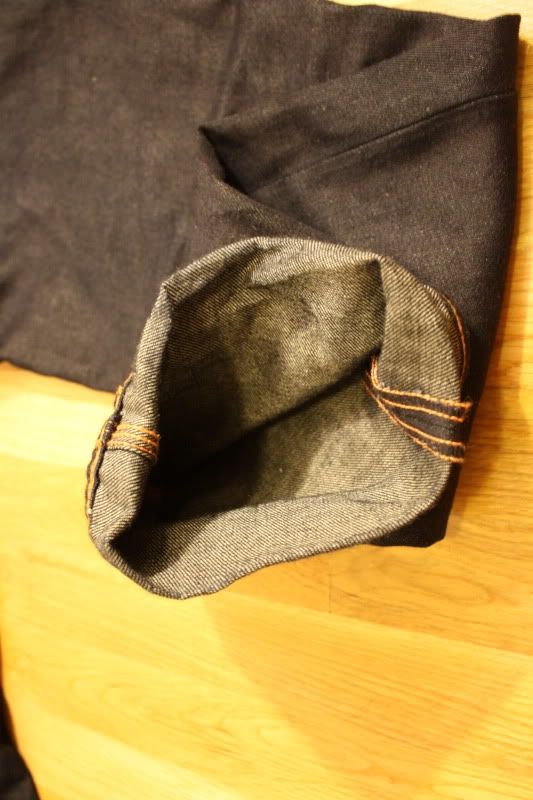 RRL
jacket, size Small, new with tags. $398 retail,
SOLD
Really cool piece, beautiful buttons, 100% wool, you know the drill.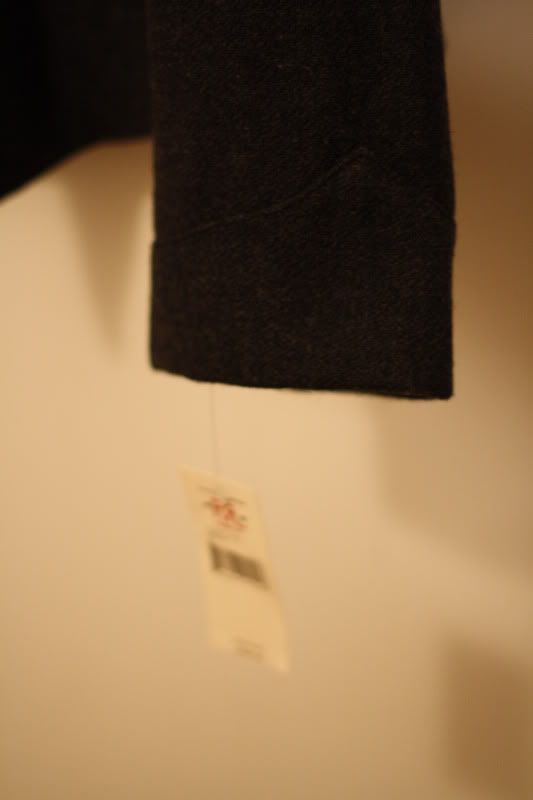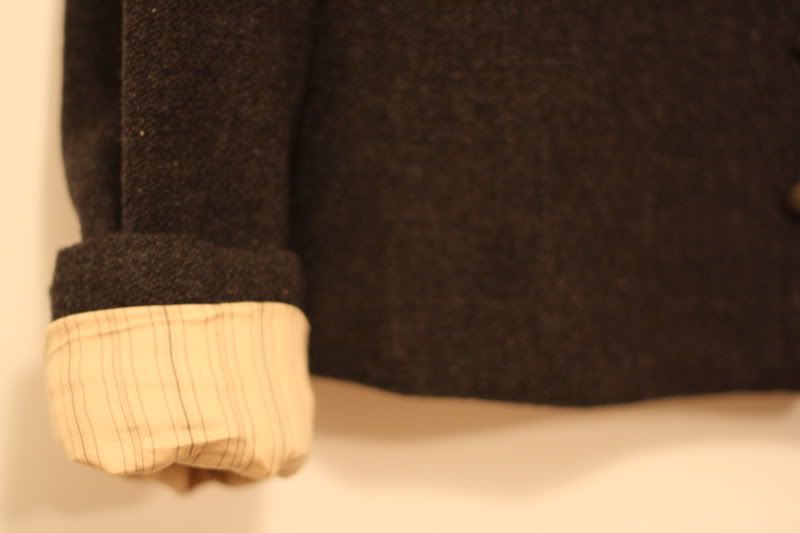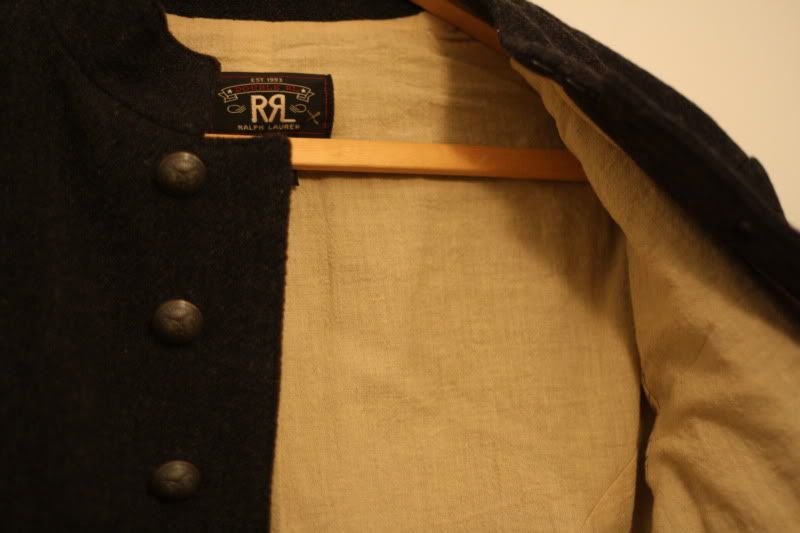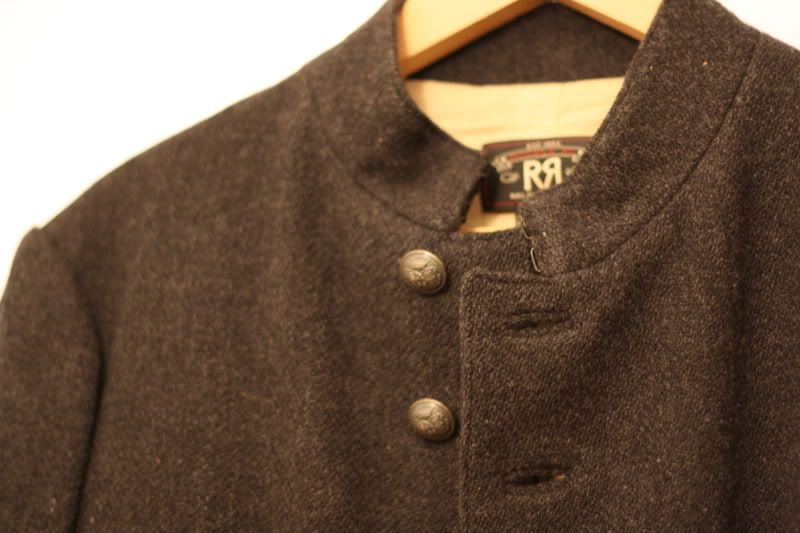 Helmut Lang
jeans, fantastic cut on these, just lost too much weight so they no longer fit me in the waist. Tagged 31, fit 33. Sort of an ever so slightly coated finish on these. Made in USA. Non-selvedge. Worn a handful of times, mostly they've just sat in my closet.
$SOLD
Waist across: 16.5" Inseam: 36" Thigh, 2" below crotch: 10.25" Hem: 7" Front rise: 10.25" Rear Rise: 14.5"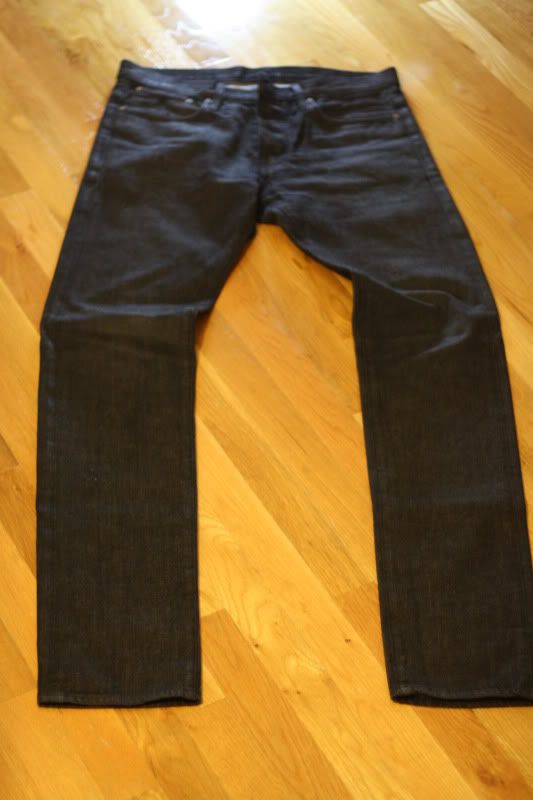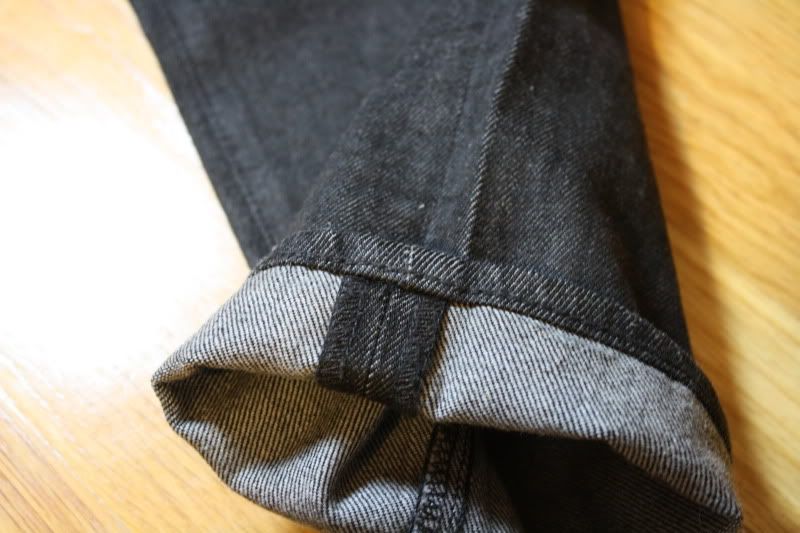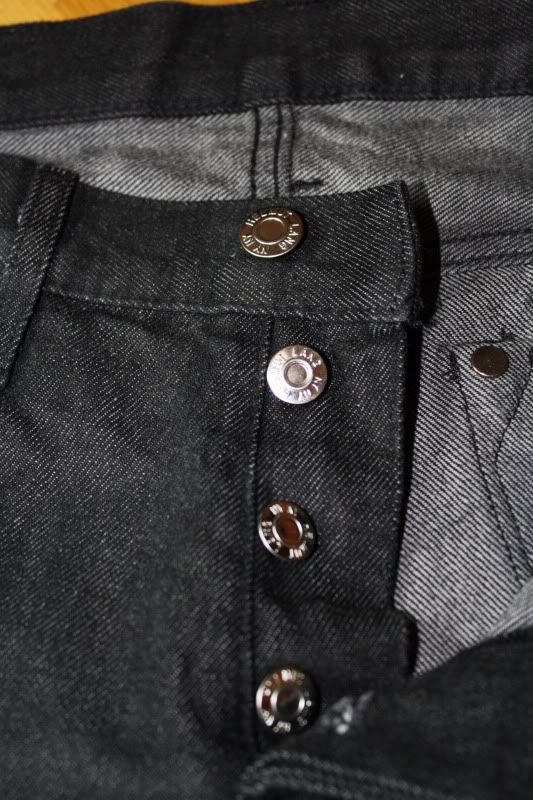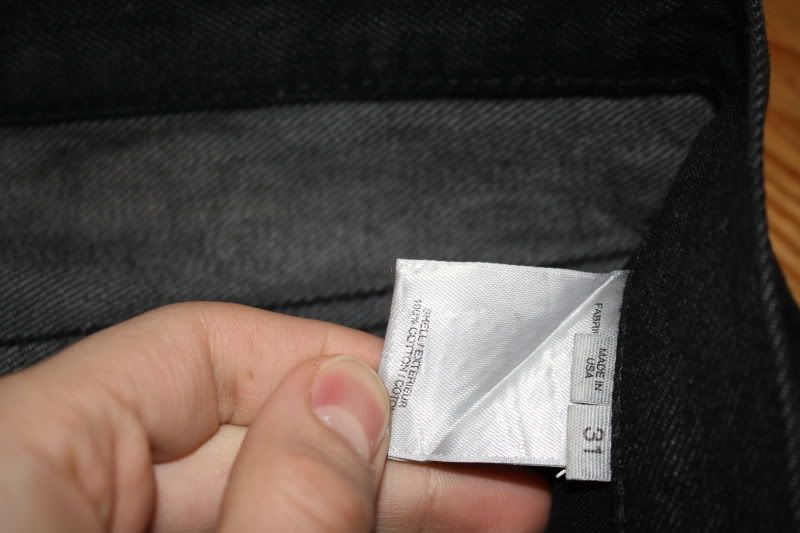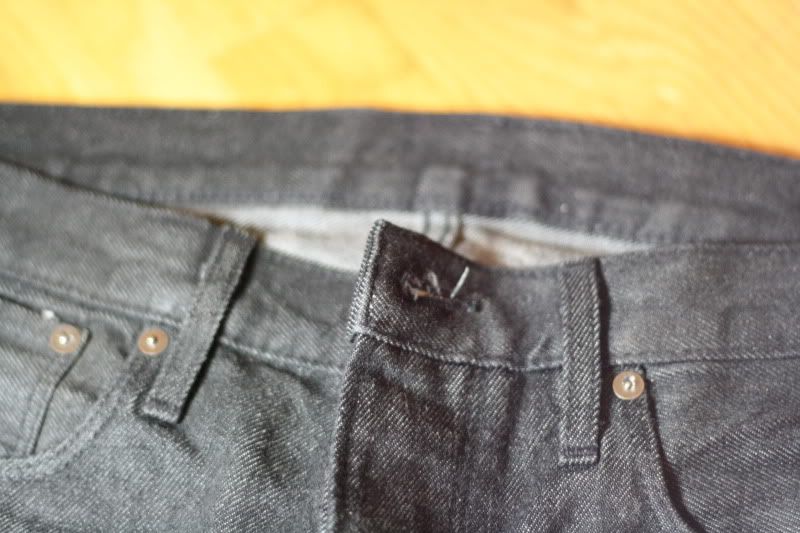 And here is an old picture I found of them on.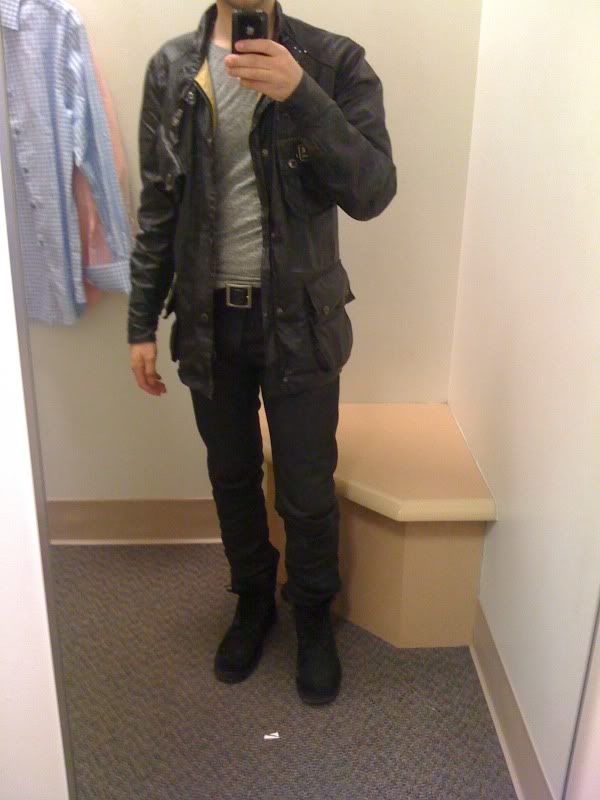 Naked and Famous Weird Guys.
You know the drill. Had these for 2 years, wear them maybe once a week tops, just to sit on my ass at my job. Washed 3 or 4 times. Tagged 31 waist. $60 shipped OBO. Waist, flat, across: 16" Inseam: 33" Thigh, across, 2" below crotch: 10.5" Front rise: 9.75" Rear rise: 13.5" Leg opening: 7.25"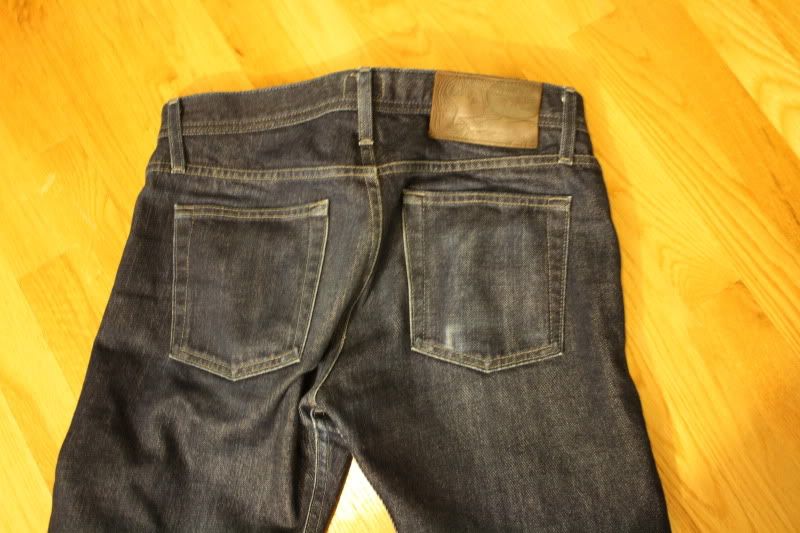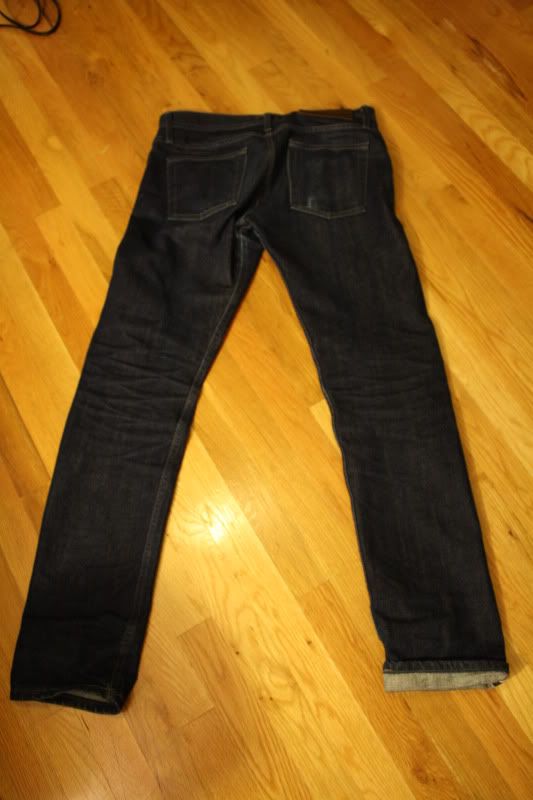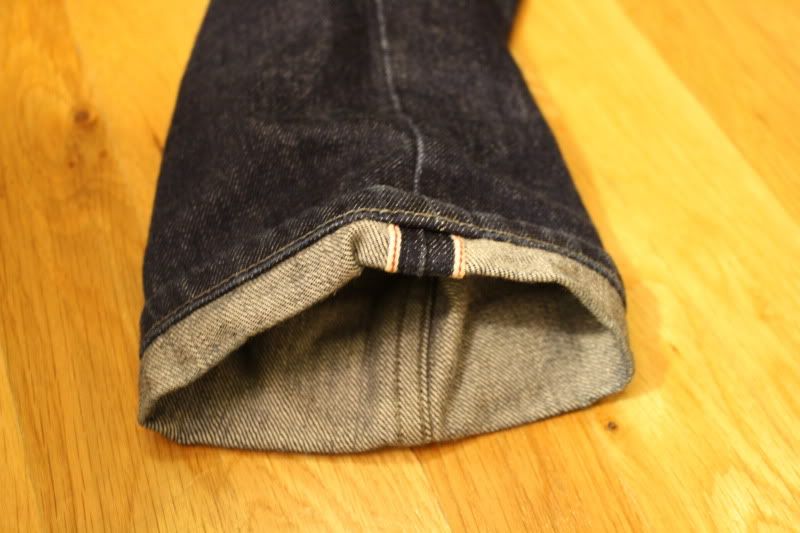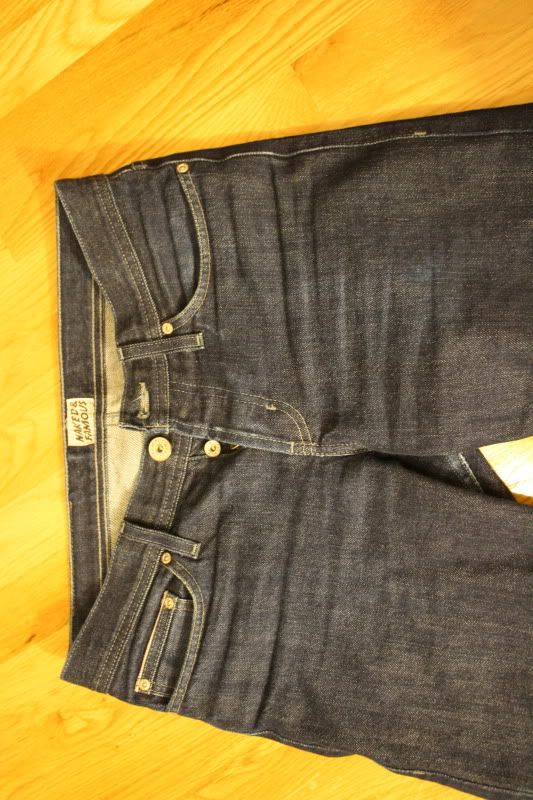 Marc Jacobs
. 100% cotton, fine wale corduroy material. Pretty thin and a great cut on these as well. Unfortunately no fit pics. Threading came a little loose on the bottom of the right pant leg so I snipped it. Because of this I'll take $50 shipped, or make me an offer! Waist across: 17" Inseam: 34" Thigh, 2" below crotch: 10.25" Hem: 7" Front rise: 10.5" Rear Rise: 14"