Here's what I got. I hope you want it.
* || Crescent Down Works Down Navy Italian Vest || size M (fits like large), made in USA with Pendleton Wool
South willard by crescent down works, down italian vest, u.s. made pendleton wool, navy streak free lining, leather button reinforcement, brass snaps, made in u.s. Incredible vest that I bought from South Willard in LA. Super warm, wonderful Pendleton Fabric. I really don't need a vest this warm and I'm looking for something a little lighter. The construction on this vest is impeccable — from the leather backed snaps (pictured below) to the precise cut, it's all good. Purchased new from SW for $315. Worn 5x. Asking for
$275 —>260 —>$250
plus shipping. I didn't have space to take a full shot of the jacket, just details. This is a picture of the same vest from South Willard but with different fabric.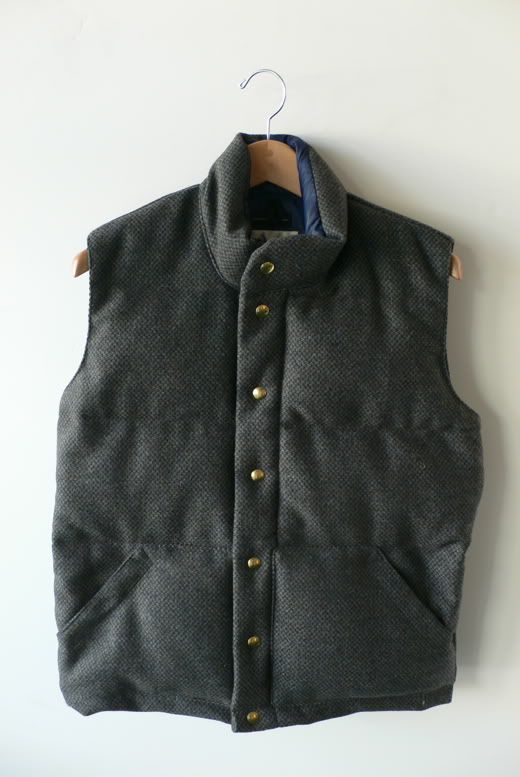 and below are pictures of vest I am actually selling with rich, soft navy Pendleton wool.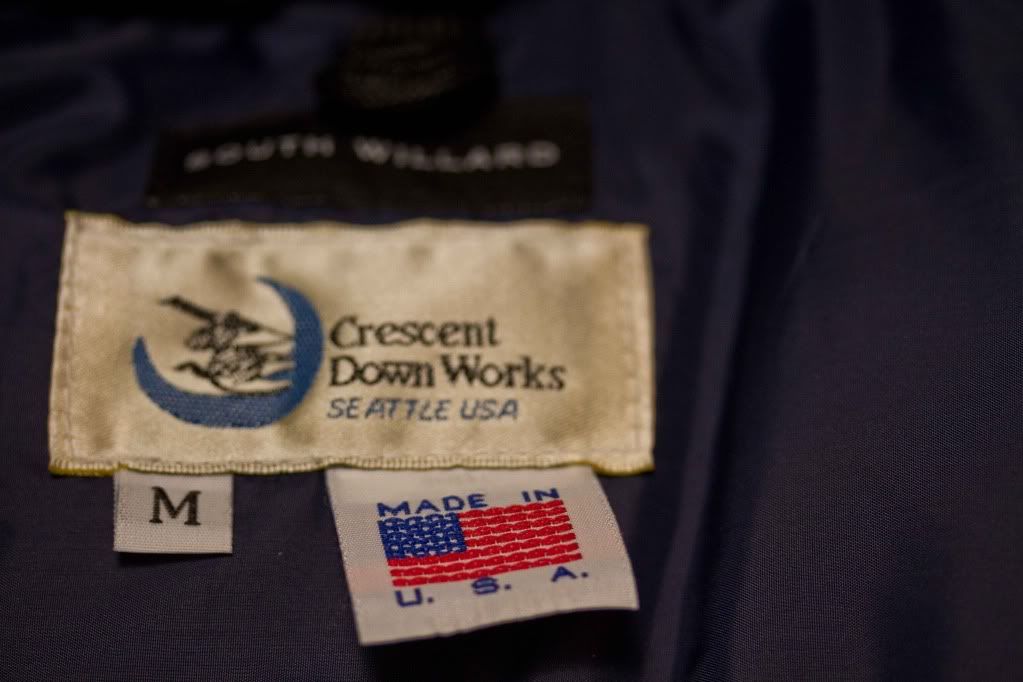 leather backed snaps
incredible fabric
|| Patrik Ervell Club Collar OCBD –Horizontal Blue Stripes || size L ||
Since I already have a few of these in solid colors, when I first got this from Gilt I knew it was going to be my new favorite shirt. Classic blue stripe oxford cloth, but the stripes are horizontal, making it awesome. Unfortunately, my old Ervell OCBDs are from SS10 and apparently the AW10 sizing is a bit smaller in the waist, pulling tight around my rear. Worn twice, washed once, air dried, pristine condition.
Asking $120 shipped.
I can take pictures on request, but you know what this looks like. Pictures from Ervell: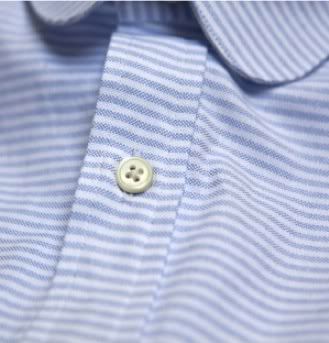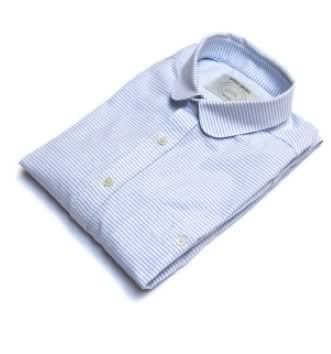 || Patrik Ervell Classic Button Down –Blue || size L || SOLD
|| APC New Standards || size 34 || SOLD
|| Generic Man Navy Canvas Oxfords || size 42 || SOLD
|| LL Bean Signature Waxed Canvas Maine Hunting Boots || size 8D (fits a 9D-10D) || SOLD
||Engineered Garments Wool Bomber || size L || SOLD
|| SNS Herning Golden Yellow half-button sweater ||Size L || SOLD.
NOTE: Additional pictures and information available by request. I'm currently located in the Midwest. I will not accept returns. All prices are in U.S. dollars.