My old thread has become un-editable, so let's try a new one with some extra treats thrown in there. PM me if you need more details on something. Low-ball offers likely to result in drowning of your first born.
3Sixteen Duffel Coat (Large)
: This is the '09 version. Worn for one winter and taken good care of. I'm only selling this because I don't really want to ever take my Krane coat off, so this has been getting neglected in recent weeks. Comes with detachable hood. Nice, stiff collar is great for blocking those winter crosswinds. I got countless compliments on this and will probably just hang on to this if I can't get my asking price. The sateen pocket lining is in need of some repair. This is a pretty simple job, so naturally, I never took care of it. There's also a small part of the seam inside the jacket that needs to be repaired. This is right on the seam, so it's an easy stitch job. The pocket lining tears aren't on any seams, but can still be patched up. This retailed for $440, as does this season's iteration. Get this for $410 ->
$400
->
$385
->
$365
shipped. S2S: 19" P2P: 22" Sleeve: 25" Length (from top of back to hem): 33.5" Here are some stock pics since the exterior of the coat still looks new. I've included a bad shot of the coat in addition, plus shots of the aforementioned areas in need of repair.
Pocket lining rip (other pocket looks similar)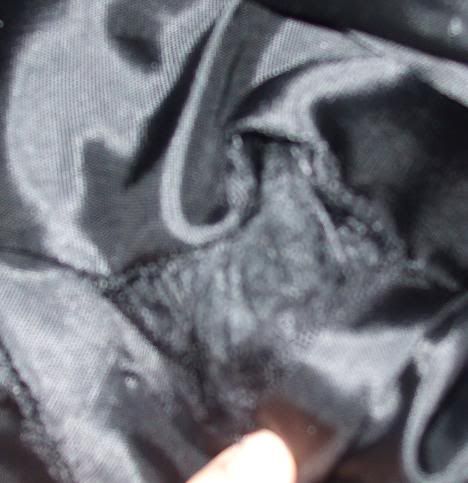 Interior lining seam tear
Rogues Gallery Black Denim Parka (M)
: Just got this and it fits well, but the sleeves are too long for me. I'd rather not sit on it and not wear it, so I'm looking to move it quickly. As you can see, the denim has an interesting, almost slightly slick texture to it. Nice leather accents in different areas of the jacket. Overall, an interesting looking piece that just doesn't fit me the way I want it to. Used, but great condition. It's one of those pieces that looks better with wear, too. Retail was $448, I paid $165 shipped. Looking for
$145
->
$140
->
$135
->
$128
shipped. Measurements: Chest (underarm to underarm): 23" Sleeve (shoulder to cuff): 26.5" Shoulders: 19" Length: 28.5" For reference's sake, I am usually between a medium and large for most shirts and a large in outerwear from designer brands. This fits me with a good amount of room to layer. It's heavy enough that it would make a good winter coat in non-arctic conditions, though. Pics (these are the original seller's):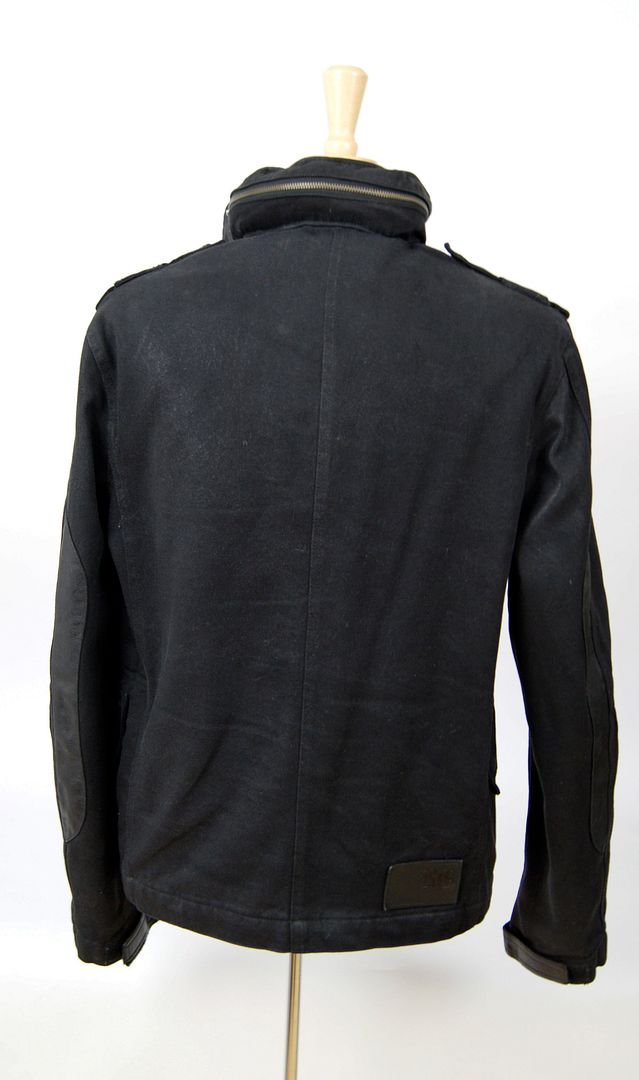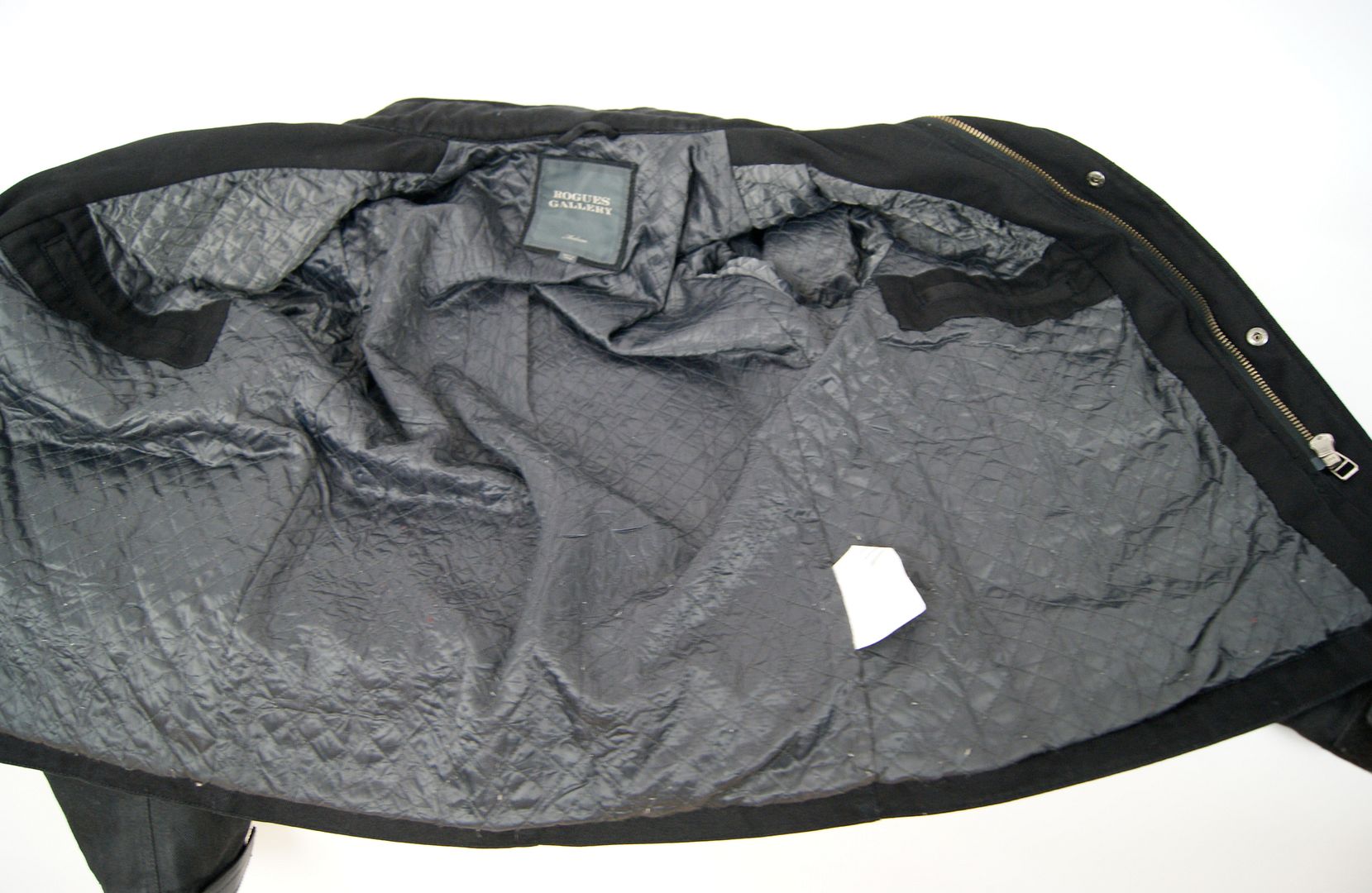 Wolf vs. Goat Dandy Work Pants (33)
: Got these at the end of spring, just in time for it to be too warm to wear them. I've since lost some weight, and would be better off with a 32. Pictures on the site aren't really accurate; they're more of a dark clay color. Great detailing and ideal for rough winter climates (Mauro wore these faithfully during the Judgment Day amount of snow DC got last December). I've only tried these on. They didn't come with any tags, so you'll have to take my word that I haven't gone spelunking in these or anything. They go for $220 on the site currently, but they're yours for
$130
->
$120
->
$110
->
$105
->
$100
->
$95
->
$90
->
$85
->
$75
->
$70
shipped. Measurements
here
.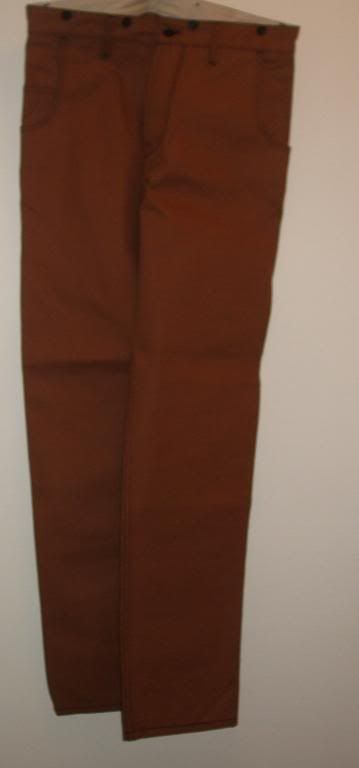 Blurry, but color is pretty accurate (a bit darker in the pic)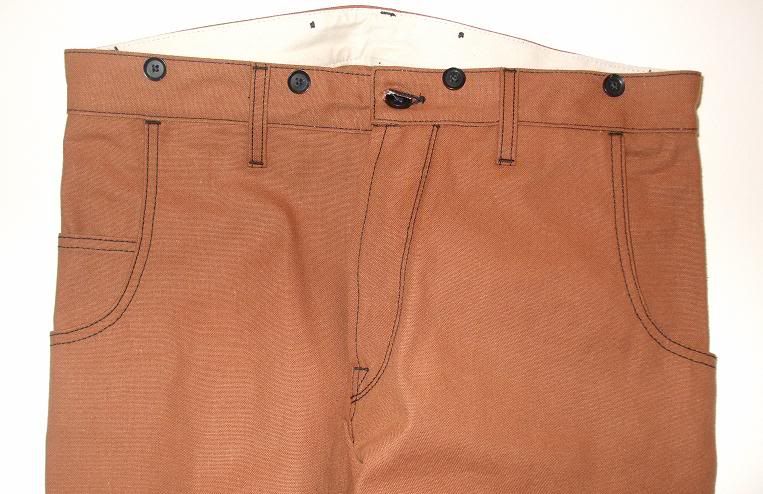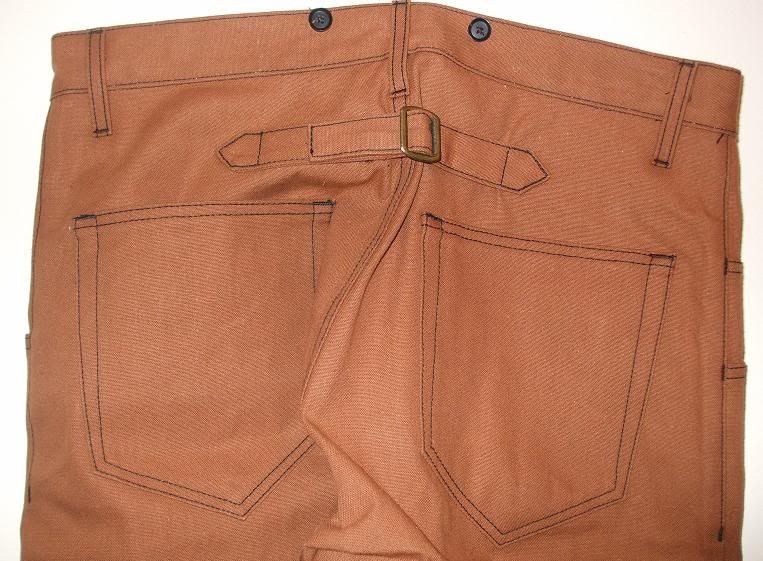 Sold Items
H&M Polka Dot Shirt (M)
Apolis Activism Vandenburg Jacket (L)
Temple of Jawnz Grey Washed Lamb Moto
Vanishing Elephant Burgundy Knit (M)
Rogues Gallery Fine Gauge Cardigan (L)
J. Crew Plaid Shirt (M)
Epaulet x StyleForum Purple Flannel (M)
Apolis Activism Vandenburg Jacket (Large)
Nom de Guerre Wool Gloves
Wings + Horns Slim-Fit Denim (33)