BNWT Pair of slim fit black overdyed RRL Jeans. Tagged 28x34.
Asking $65 obo
Actual measurements:
waist 15.5", rise 11.75", thigh 9.5", knee 7", hem 6.825"
(originally purchased by DJH, but never worn)
Vintage Oakley Frogskins in great shape. The frame is black with a dark purplish tinted lens. The right lens is actually carries a prescription so it will need to be changed.
Asking $35 obo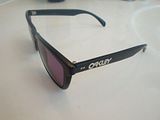 Interest Check: BNWT sz 38 J crew Ludlow suit with sz 32 slacks. Color is deep charcoal/blk
condition 10/10
Update:
This suit is from Jcrew Factory Outlet. I thought this suit was identical to the retail store, which apparently is not the case. The style/fit is the same but fabric is different. I am currently researching to find out if the wool is Italian.
Jacket: Chest 19.5", shoulders 17.5", sleeves 25"
Pants: Waist 16', knee 9", hem 7.75", length 30"
Asking $
200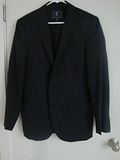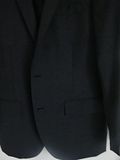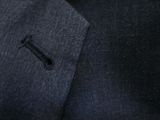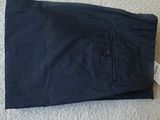 Interest Check: Vanishing Elephant Felix derbies in black. Size 10 (true to size).
Defects will easily be buffed.
condition 7.5-8/10
Pics up later today
Asking
$90