A few items that I purchased for myself, but either didn't fit or need the money to finance other things. All prices included shipping in the CONUS, international is extra and at my discretion. Paypal only please. forgot to put it in each description, but all pants are flat front. Please feel free to PM me with any quetions. Thanks for looking!
1. Black Christian Dior Shoes. Purchased these from B&S (original post here -
http://www.styleforum.net/showthread.php?t=209658
) and unfortunately they do not fit.
Marked a size 10. Previous owner thought they fit closer to a 10.5. I have strange feeet so I'm not a great size guide. They are in great shape, trying to recoup cost.
$old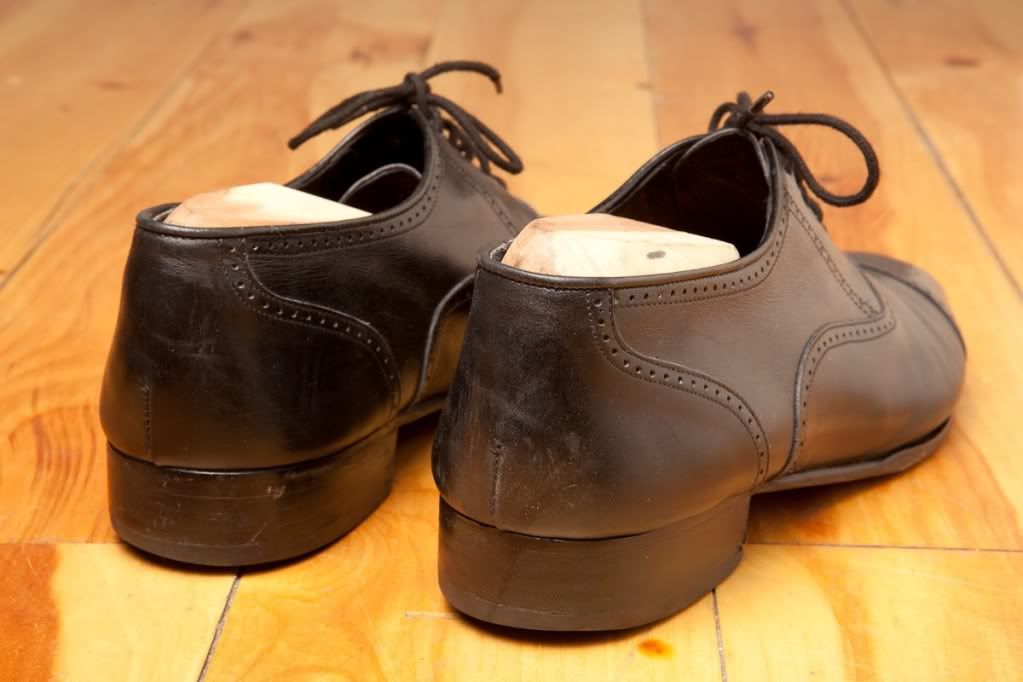 2. NWT green Valentini 100% wool trousers, size 36 US. Nice detailing on these, pick stitching on fly, front pockets and coin pocket, as well as a split curtain waistband. Purchased from STF, now below cost.
Waist: 36"
Inseam: 36" Unhemmed
Rise: 11"
Leg Opening: 9"
$140-->$130-->$125--->$120--->$112--->$105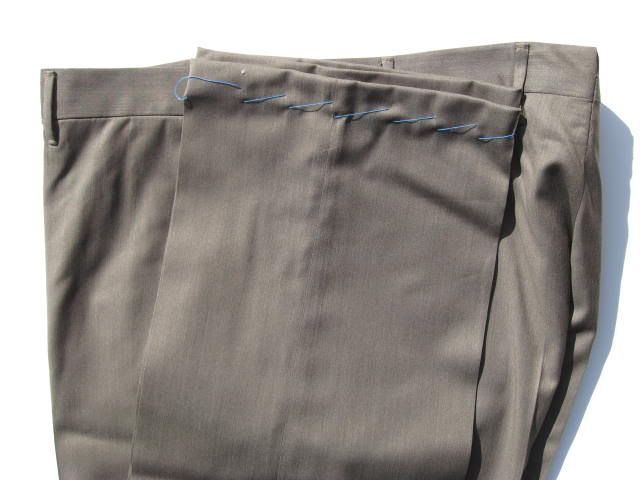 3. Black Canali 100% wool trousers, size 50/34 US. These have a subtle stripe to them that was hard to capture in pictures, but it is very nice. I did have the waist taken out and the bottoms hemmed, and only wore them a few times. Nice detailing, pickstitching on fly and front pockets, as well as a coin pocket. Purchased on SF, these are under what I paid.
Waist: 34"
Inseam: 29" w/ no cuff. 2.5" to let out.
Rise: 10.5"
Leg Opening: 9.5"
$85-->$75-->$70-->$65-->$60-->$55
4. Blue Huge Boss Sport Jacket, 100% wool, size 40 US. 3 button, unvented. Purchase new in a store, tailored, and only worn a few times.
Chest: 22"
Shoulders: 18.5
Sleeve (from top): 24"
Waist: 20.5"
BOC: 30.75"
$90-->$80-->$70---$65-->$60-->$55--->$50-->$45-->$40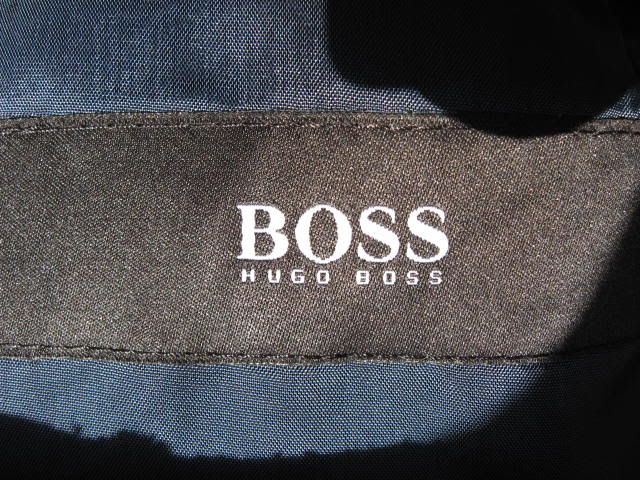 5. Blue check Hickey Freeman Sport Jacket 100% wool, 40 US. 2 Button center vent, Boardroom model.
Chest: 21"
Shoulders: 18.75"
Sleeve (from top): 23.5"
Waist: 20"
BOC: 30"
$45-->$40-->$35--->$30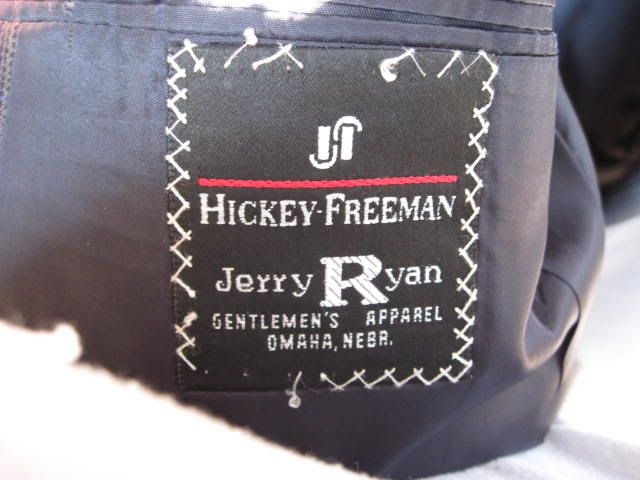 6. Lot of 5 Brooks Brothers ties. The red and gold is NWT, and the blue with light blue stripe is 346 (the outlet brand) but feels the same. All of the non-NWT have never been worn, so NWOT. Will sell as a lot for $old