Quote:
Originally Posted by Lucky Strike
I'm interested. J, didn't you post photos of yours? I can't seem to find the pics when I search. Here's what was waiting for me on my desk at work this morning: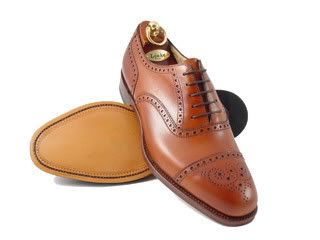 Loake Twyning seconds, £55 + shipping. Not bad, I think, - the "seconds" status seems to be because of some unevennness of coulour, due to the burnishing. It should polish out quite easily.
http://www.herringshoes.co.uk/search_loake_seconds.asp
http://www.styleforum.net/showthread...ht=boots+loake